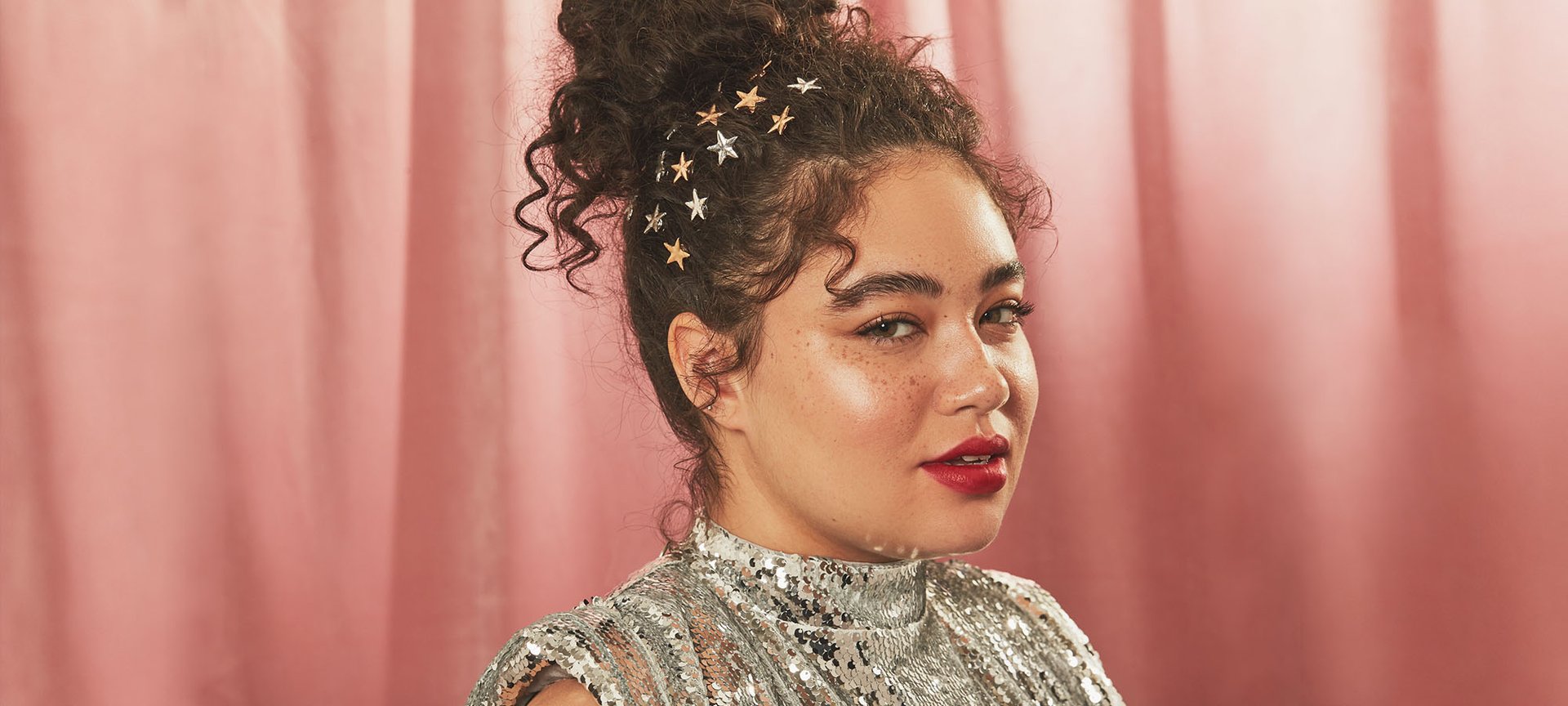 updo and bun hairstyles
How To Create A Messy Bun In 3 Steps
Messy never looked so pretty.
Not every hairstyle requires expert skills. For an effortless look that has both shape and style, the messy bun can't be beaten. This tousled top knot hairstyle is a savior for those days when you're too busy or unmotivated to style your strands. With so many ways to wear this easy updo —from classic to beach bum — you can rock this look year-round. But before you get into different types of messy buns, let's start with the basics. Check out this simple tutorial for how to get the perfect messy bun in just three easy steps.

How To Do A Messy Bun
There's a fine art to looking disheveled in style. With just a few steps, you can create this effortless but still elegant, slept-in look.

Step 1: Add Texture
Start by gently brushing your hair until it's smooth and knot-free. To add some texture and volume to your strands, spray your hair with the L'Oréal Paris Advanced Hairstyle LOCK IT Bold Control Hairspray. Shake the bottle well, spritz it onto your strands, and then use a comb to tease your hair at the roots to give your mane a clean feeling and full-bodied look.

Step 2: Gather Hair Into A Ponytail
Collect all of your hair at the top of your head and tie it into a ponytail. Then loosely twist the ponytail into a bun and secure it with a few bobby pins—but remember, the more tousled it looks the better. So, don't worry about any ends poking out, as this only enhances the overall look. Loop a hair elastic around the messy bun you just created two to three times to hold it in place.

Step 3: Finish with Hairspray
To keep your messy bun in place, use the L'Oréal Paris Advanced Hairstyle LOCK IT Bold Control Hairspray to help keep your hairstyle in place all day.

Editor's Tip: Lay down your edges in the front to complete the look. Use a small edge brush and apply a dime-size amount of the L'Oréal Paris Lock It Extreme Style Gel Lock It Clean Style Gel to your baby hairs to keep them in place.


Next: 7 Tips To Get Poof-Free Fluffy Hair
Written by: Lauren Paige Richeson, Photo Credit: Chaunte Vaughn
Discover more tips & tricks
Keep your skin happy
See all articles
Improve your routine
Show your new look more love:
makeup