hair color ideas
15 Ginger Colored Hair Ideas To Spice Up Your Strands
August 21, 2020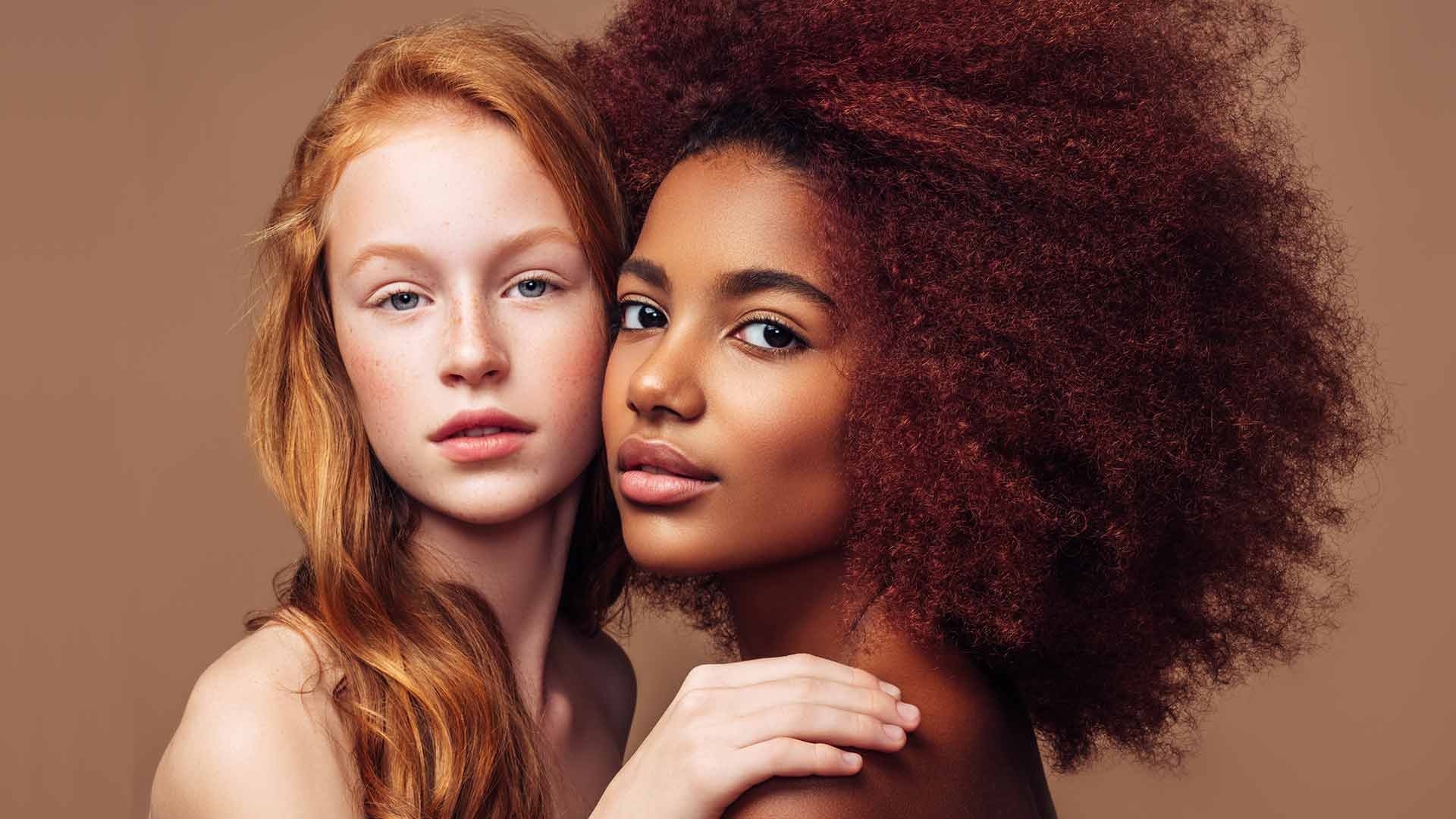 Natural redheads aren't the only ones who get to rock ginger-colored hair. From A-listers to our favorite beauty influencers, everyone seems to be rocking a variation of this hue—which when done right, looks flattering on any skin tone. Ginger doesn't just make for delicious tea and treats, but it can give you a delectable and standout hair color. But when it comes to choosing the right shade, we know it can be hard to decide which hair dye will be right for you. But there's no need to worry, with shades ranging from deep brown to fiery red, there is a ginger hair color match for pretty much everyone. Check out these 15 beautiful ginger hair color ideas you can try, along with products you can use to recreate these spice-inspired hues at home.
1. Light Auburn
Let a vibrant and rich auburn shade bring your hair color to life this season. This ginger-inspired hue is versatile and incredibly flattering on various skin tones. Be sure to ask your colorist to create face-framing highlights using warm pigments of red to help showcase your features. You can also get the look at home using the L'Oréal Paris Excellence Créme Permanent Triple Protection Hair Color in Light Auburn.
2. Ginger Blonde Hair
Maybe you want ginger-colored strands, but you're not quite ready to part ways with your beloved blonde. We have a solution: ginger blonde hair! This reddish blonde hair color is just that—a blonde color with a red tint, creating a gorgeous fusion between the two shades. You can DIY the color at home with the L'Oréal Paris Superior Preference Fade-Defying Shine Permanent Hair Color in Light Reddish Blonde.
3. Ginger Hair With A Honey Money Piece
If you love the concept of sporting a money piece but would prefer to have a ginger base, you can create a similar high-contrast look by asking your colorist for ginger hair with a face-framing honey highlight. This warm blonde shade will instantly bring new life to your ginger strands.
4. Fire Ginger Ombré
If you're the trendsetter of your friend group, you likely have your eyes on a bold, statement-making hair color. And that's exactly what fire ginger ombré hair is. This hair color features a bright, vibrant red shade at the roots and transitions to a gorgeous ginger shade at the ends. Be prepared to have all eyes on you!
5. Ginger Hair With Red Lowlights
Jazz up your look with red lowlights. We're fans of deep red lowlights, which will emphasize the red tones in your ginger hair dye. To get the look, use the L'Oréal Paris Couleur Experte in Chocolate Mousse.
Editor's Tip: For those who are not yet ready to stick with permanent color, grab the L'Oréal Paris Colorista Hair Makeup Temporary 1-Day Hair Color Spray in Red. This temporary hair dye spray allows you to get a bold color without the commitment and it will wash out after one shampoo.
6. Ginger Brown Hair
Ginger brown hair is a great way to combine both ginger hair color and brunette tones—but instead of individual strands of brown, this shade is a perfect mix between the two hair colors. It's a brown hair color with rich, red undertones.
7. Rooted Ginger Hair
Don't want to deal with the consistent upkeep of dyed hair? That's where rooted ginger-colored hair comes in. Your colorist will create a shadow root for this shade that will allow your natural hair color to blend in seamlessly as your color starts to grow out. This way, you can put more time between touch-ups without dealing with a harsh line of demarcation.
8. Ginger Hair With Rose Gold Highlights
Rose gold highlights on ginger-colored hair are a great way to add shimmering movement throughout your mane. Even better, you can test the waters with the help of a temporary hair color, like the L'Oréal Paris Colorista Hair Makeup Temporary 1-Day Hair Color Spray in Rosegold.
9. Brown Ginger Balayage
To add a ginger twist to your brunette strands, consider giving brown ginger balayage a try. This is great for those who want a low-maintenance ginger hair color, as the hand-painted ginger balayage highlights won't send you rushing to the salon as your roots start to grow out. Instead, you'll have the perfect dose of sun-kissed, ginger dimension.
10. Bright Copper
Bright copper is a warm and rich ginger-inspired tone that has a bit of a zing, like a copper penny. The color features a mix of blonde, golden copper hues, and auburn highlights to create a beautiful vibrant mane. Since this color involves a range of expertly blended shades, we'd recommend heading to the salon.
11. Ashy Ginger Hair
Ginger-colored hair is warm in tone by nature, but if you're partial to cool-toned hues, you don't have to sit this trend out. Instead, ask your colorist for an ashy ginger hair color. If you prefer coloring your hair at home, try using the L'Oréal Paris Superior Preference Fade-Defying Shine Permanent Hair Color in Light Auburn to get the look.
12. Burnt Orange Hair With Ginger Highlights
Burnt orange hair happens to be all over our social media feeds, and it features a mane that's colored in a rusty, deep orange hue. We also love that this shade can be customized with red, copper, and terracotta shades. We recommend booking an appointment at the salon to get the perfect mix of orange and red tones all across your mane.
13. Cinnamon Ginger Hair
Bring on the spice! Cinnamon ginger-colored hair is just what it sounds like—a blend of shades that mimic the two spices it's named after. Think notes of brown, chestnut, and red mixed throughout.
14. Ginger Hair With Red Ends
Dip-dyed red ends will add an extra pop of color to ginger-colored hair. And this burst of color will make it seem as though your strands are on fire—in the best way! Give this combo a test drive by spritzing the L'Oréal Paris Colorista Hair Makeup Temporary 1-Day Hair Color Spray in Red onto your ends.
15. Dark Ginger Hair
If you prefer rocking darker hues, you'll be happy to know that dark ginger-colored hair is high on our list of worthy mane transformations. As you can probably guess, the color is deep in tone and maintains a perfect balance between brown and red. You can achieve the look at home with the help of a dark ginger hair dye like the L'Oréal Paris Superior Preference Fade-Defying Shine Permanent Hair Color in Dark Auburn.
How To Take Care Of Your New Hue
Whether you opt for an all-over shade or highlights, indulging in color means you'll have to put in some maintenance to keep your hue looking fresh. After figuring out which ginger hair color is right for you, make sure to switch out your everyday hair care products to ones specifically formulated for color-treated hair. Use the L'Oréal Paris Elvive Color Vibrancy Protecting Shampoo and the L'Oréal Paris Elvive Color Vibrancy Protecting Conditioner. This system will hydrate, condition, and seal in color for up to 60 days.
And to prevent your color from getting dull, use the L'Oréal Paris Le Color Gloss One Step In-Shower Toning Gloss in Auburn or Copper to enhance your hair color and give it a fresh-from-the-salon glossy finish. Formulated with coconut oil, this gloss will leave your hair nourished and feeling soft after one 15 minute in-shower application.
Photo Credit: Vanessa Briga, @vanessa.briga
Next: How To Match Your Eyebrow Color To Your Hair Color
Discover more tips & tricks
Keep your skin happy
See all articles
Shop Featured products
Discover More