hair color trends
How to Get a Cherry Blonde Hair Color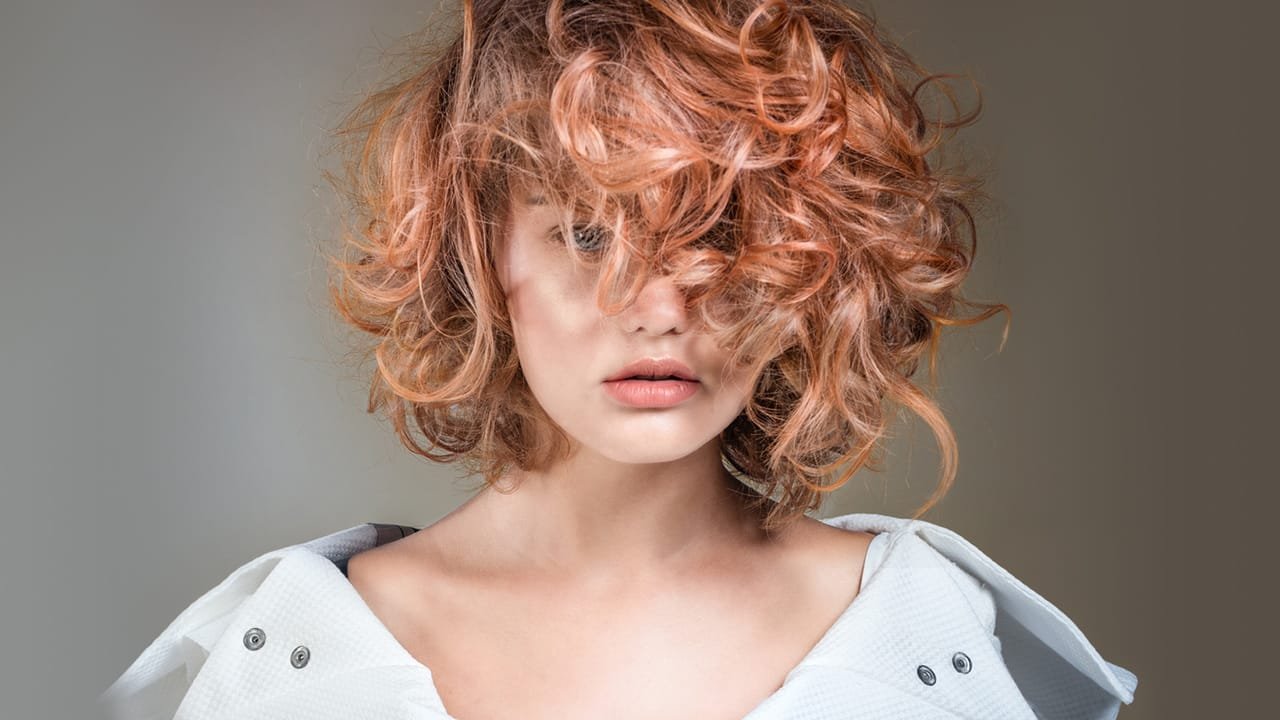 Looking to update your beauty look with a new hair color trend? We've got just the sweet treat for your hair color inspiration needs: cherry blonde hair! The latest trending hair color at the moment, cherry blonde hair is the perfect hue for blondes who want to see if redheads have more fun. Interested? Below, we're sharing everything you need to know about cherry blonde hair, from how to get the look to our top hair care tips for maintaining this stunning hue.
WHAT IS CHERRY BLONDE HAIR?
So, what exactly is cherry blonde hair? This trendy hue features a combination of red and blonde hues for a gorgeous light auburn or copper hair color. There are many different variations of the color, meaning it's totally customizable based on the look you're going for. One thing that stays the same? An equal mix of blonde and pinky-red throughout your mane. Whether you opt for a red base and blonde highlights, a rooted cherry blonde look, or something in-between is totally your call!
HOW TO GET CHERRY BLONDE HAIR
Want to get cherry blonde hair for yourself? We recommend heading to a professional to get this beautifully blended look, though if you're a DIY gal, you can still get this hair color at home. First, you'll want to color your base a light auburn or copper shade. Keep in mind that since your base color is on the lighter end of the spectrum, you'll need to start out with light hair. If you have dark hair, use a hair color bleach prior to dying your hair light auburn, waiting at least 14 days in-between coloring sessions. When you're ready to color your base, consider using the L'Oréal Paris Féria in Rose Gold or L'Oréal Paris Superior Preference in Light Reddish Blonde to do so. After you've applied your base color, give your hair a break before adding blonde and red highlights throughout your mane. So gorg!
HOW TO TAKE CARE OF CHERRY BLONDE HAIR
Now that you know all about cherry blonde hair, it's a good idea to know how to care for it, too! After all, color-treated hair requires special care. Here are a few of our top hair care tips to maintain this trendy hair color.
HAIR CARE TIP #1: USE THE RIGHT HAIR CARE SYSTEM
The shampoo and conditioner you're used to using? It may not cut it for your new hair color! Rather, you should swap your go-to for a system that's formulated to maintain your beautiful hue. The L'Oréal Paris Elvive Color Vibrancy Intensive Protecting Shampoo and L'Oréal Paris Elvive Color Vibrancy Intensive Protecting Conditioner work together to seal in your color and repair damage from hair processing for a gorgeous, nourished mane.
HAIR CARE TIP #2: SHOW YOUR STRANDS SOME TLC
Aside from switching your shampoo and conditioner, you'll want to show your color-treated strands some extra love. You can do this by completing your hair care system with the L'Oréal Paris Elvive Color Vibrancy Rapid Reviver Deep Conditioner or L'Oréal Paris Elvive Color Vibrancy Repair and Protect Balm. A few times a week, use the deep conditioner or hair mask in place of the daily conditioner—your hair will thank you!
HAIR CARE TIP #3: PROTECT YOUR MANE
Color-treated hair needs extra protection to keep it looking its best—AKA you should protect your strands from the sun and heat styling as much as possible! These factors can cause your color to fade quicker, and who wants that? Not us! Protect your strands by wearing a hat when in the sun for long periods of time and by spritzing on a heat protectant, like the L'Oréal Paris Advanced Hairstyle SLEEK IT Iron Straight Heatspray, prior to reaching for your hot tools.
Next up: Cherry blonde hair not bold enough for you? Kick up the heat by learning about another trending red hue in our article, Fire Hair Is the Red Hot Trend of 2019.
Discover more tips & tricks
Keep your skin happy
See all articles
Shop Featured Hair Care products
Discover More