hair color application
Our 5 Best Ammonia-Free Hair Color Products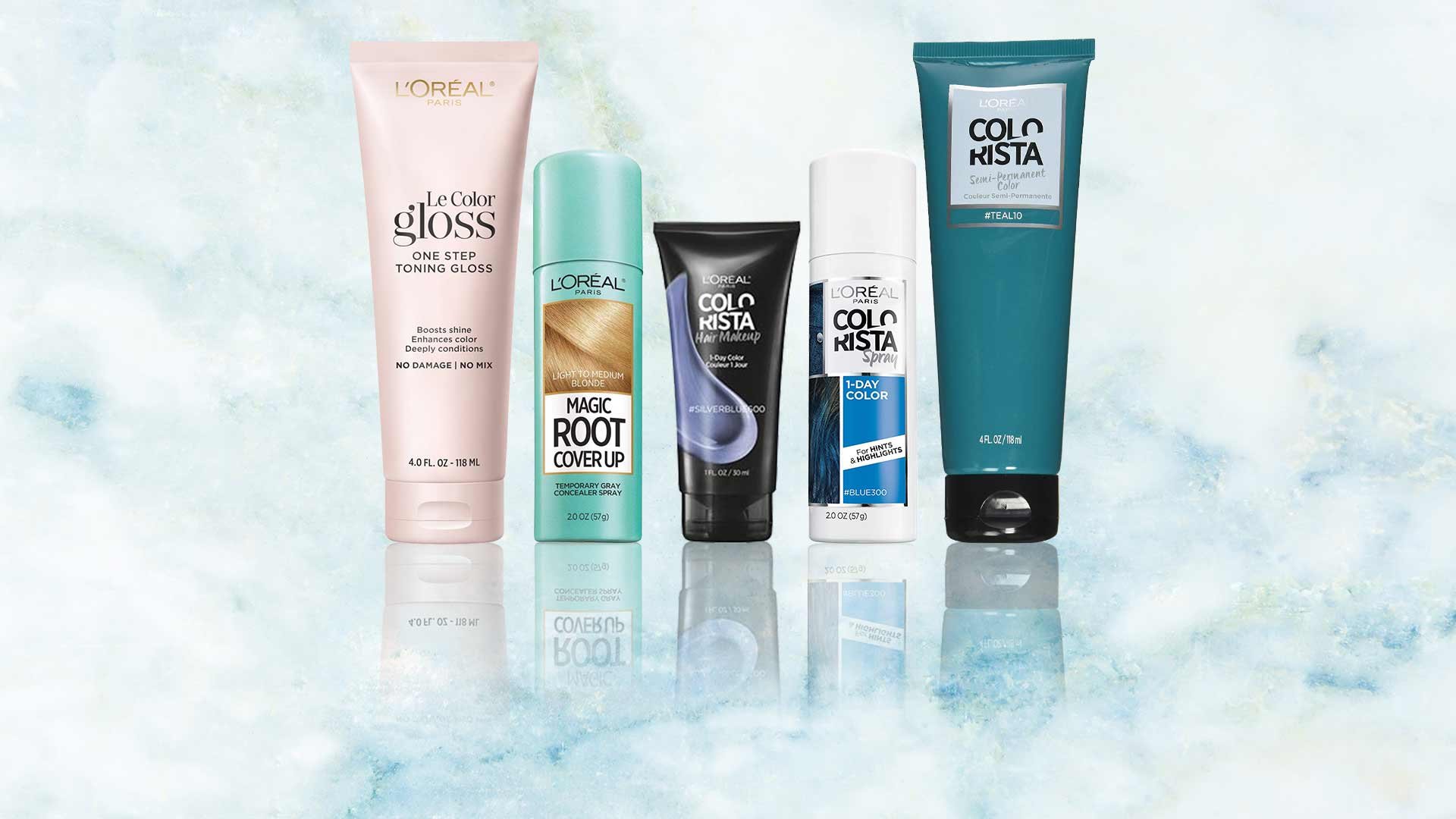 When it comes to coloring your hair, you have a lot of options—and we're not just talking about colors. Besides deciding whether you want to be blonde or brunette—or another color entirely—there are many different types of formulas you can choose from, too. They each have their strong suits. One option you may want to consider is ammonia-free hair color. Here, we're sharing our best ammonia-free hair dye options and explaining why you may want to use this type of hair color formula. Let's get to it!
WHY SHOULD YOU USE AMMONIA-FREE HAIR COLOR?
First things first, it's helpful to understand exactly what ammonia is. Ammonia is a chemical typically found in permanent hair dyes. If you've ever thought your hair dye smelled a little too strong, that probably had something to do with the ammonia in the formula. Ammonia is used in hair coloring formulas to open up the hair's cuticle layer, which then allows the dye to penetrate the hair shaft (making for a permanent color, as opposed to one that will rinse out).
Unlike many permanent hair color formulas, semi-permanent hair dyes do not contain ammonia or peroxide. Because of this, they don't require any development or pre-mixing, so you're free to apply the formulas directly onto your strands. Since semi-permanent hair dye doesn't penetrate the hair shaft, it typically rinses out after about eight shampoos. If you go this route, you'll also want to be sure to use a shampoo and conditioner system that's specifically formulated for color-treated hair to maximize the lifespan of your new hue.
OUR BEST AMMONIA FREE HAIR COLOR PRODUCTS
Now that you're educated on the differences between hair dyes with ammonia and ammonia-free hair color products, let us introduce you to our best products that fall into the latter category. The following hair color options are all ammonia-free and can be the perfect pick if you're in search of semi-permanent or temporary hair color.
L'Oréal Paris Le Color Gloss One Step In-Shower Toning Gloss: This toning hair gloss comes in nine shades, ranging from silver to copper. The ammonia-free hair color product helps to enhance and tone, add shine, and deeply condition your strands. To use it, apply it to clean, damp hair. Evenly distribute the product using a wide-toothed comb, then wait five to 15 minutes (based on the shade you're using) for the formula to color your strands. When time is up, rinse thoroughly with lukewarm water.
L'Oréal Paris Colorista Semi-Permanent Hair Color: This semi-permanent color comes in 15 different hues (nine for blondies and six for brunettes), including shades of purple, teal, and pink. This option is perfect for those who are looking to get a vibrant hair color and want to do so without ammonia. It's a semi-permanent formula that only lasts for four to 10 shampoos, which means this ammonia-free hair dye is ideal for short-term hair color makeovers. To use, simply apply the color to desired sections of hair, then wait 15 to 30 minutes. After time is up, rinse out and style as usual. For more specific directions, read the included instructions.
L'Oréal Paris Colorista Hair Makeup Temporary 1-Day Hair Color: This option is a temporary hair color, not semi-permanent, so it will rinse out after just one shampoo. It's the perfect way to take a new hue for a test drive. It's also a super easy, quick, and fun way to play around with different colors. In fact, it's available in 14 trendy colors, all of which don't require bleach and are formulated without ammonia.
As far as the application process goes, you don't even have to wear gloves. Simply place a towel around your shoulders to protect your clothing, then use your fingertips to apply a dime-sized amount onto thin, dry strands of hair (as desired). Then, comb or brush through to evenly distribute the product, and air dry or style as usual.
L'Oréal Paris Colorista Hair Makeup Temporary 1-Day Hair Color Spray: Another temporary hair color option is a hair color spray. This wash-out hair color allows you to experiment with color, so you can instantly update your hair with a bold look. You can spray, play, wash, and repeat—no bleaching required. The line features 10 colors, including sought after shades like rose gold and pastel mint.
L'Oréal Paris Magic Root Cover Up: Having your gray roots peek through when you aren't quite ready to dye your hair again can be so frustrating. To tackle them in a pinch, you can reach for this root cover-up spray, which provides gray hair coverage sans ammonia or peroxide. This spray conceals gray roots and provides seamless coverage in just seconds. Plus, it doesn't leave any sticky residue behind. Spray it on between color or salon appointments and enjoy covered roots until your next shampoo. To use, shake the can well and hold it four to six inches away from your hair. Then, simply mist it onto your roots and partly through the length of your hair to blend it all together.
Next up: If we've piqued your interest in ammonia-free hair dye and you need a few hair color ideas, we can help. Here are the These 44 Hair Color Trends Will Spice Up Your Mane All Through 2021.
Discover more tips & tricks
Keep your skin happy
See all articles
Shop Featured Hair Color products
Discover More