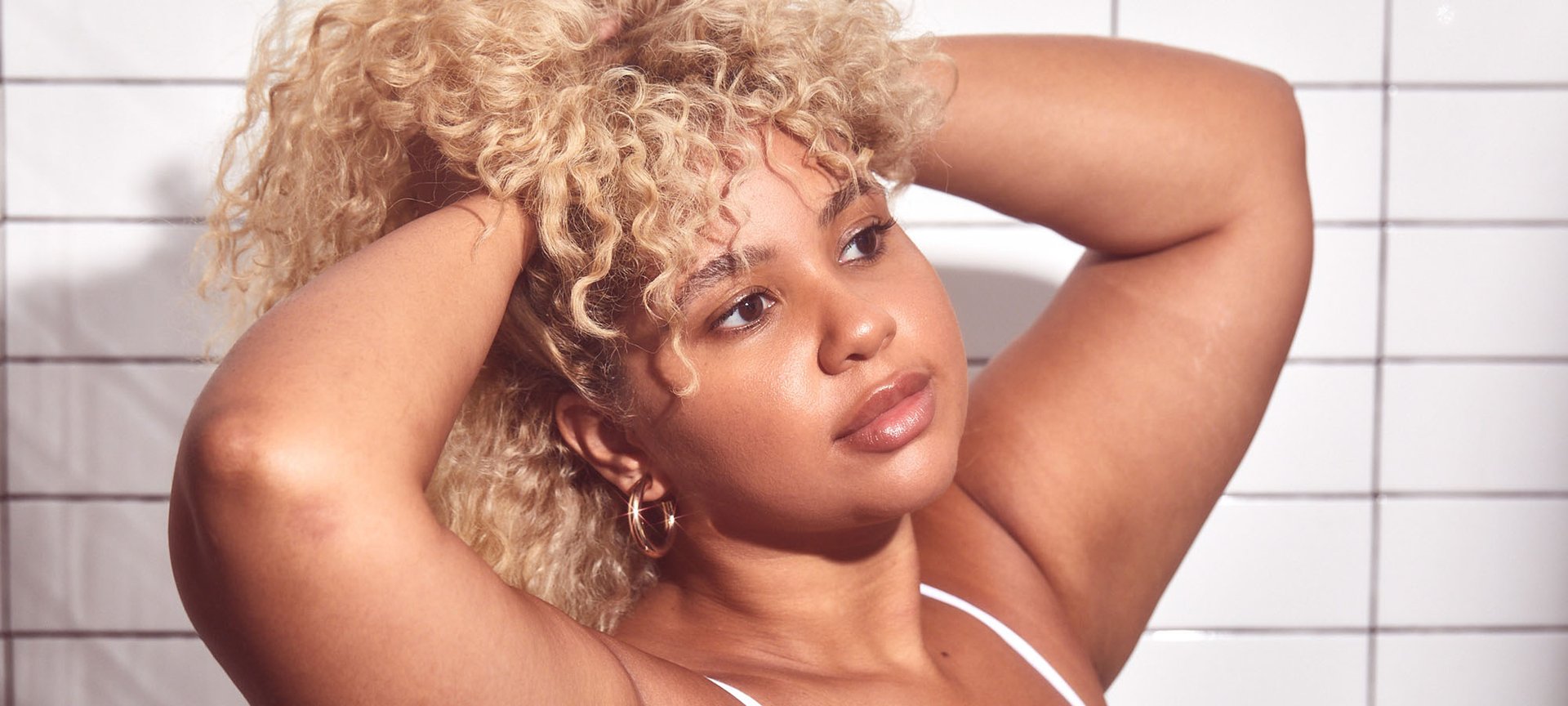 hair color application
I'm Allergic To PPD, Can I Still Dye My Hair?
Find out what your options are.
Switching your hair color is an easy way to upgrade your look when a new season comes around and you're itching to change things up. However, for someone with an allergy to para-phenylenediamine (PPD), it can be a challenge. This chemical, used in many hair dyes for its ability to offer natural-looking hair color that lasts long, can cause skin inflammation and other severe reactions if you're allergic to it. So what can one do when they want to indulge in a new hair color but they have a PPD allergy? Keep reading to find out more about PPD and to discover your options for dyeing your hair the PPD-free way.
What Is PPD?
The chemical PPD was first formulated for use in hair dye as early as the 19th century, according to the National Center for Biotechnology Information (NCBI). It's one of the most common and well-known hair dye components as it offers long-lasting color, especially for black hair color and other dark shades. Allergic reactions to PPD are a result of the chemical coming into contact with the scalp—not the actual hair—and can range from mild irritation to severe contact dermatitis on several parts of the body, including the neck, face and chest. Since early signs of allergic reaction to PPD can develop over 24 to 72 hours (after the chemical oxidizes), doing a patch test is always advised before using hair dyes that include PPD.
If you have an allergic reaction to PPD the NCBI states that washing the hair and scalp with a soap substitute is the first step towards treatment. In severe cases, you may have to introduce a topical or oral corticosteroid into your treatment regimen, or even take an oral antihistamine.
PPD-free Hair Dye Alternatives
An allergy to PPD doesn't mean that you're completely out of hair color options, according to Jonathan Colombini, L'Oréal Paris expert and celebrity hairstylist.
"There are definitely hair color options out there that are non-toxic, ammonia-free that could be a great alternative," he says. He further warns that you "absolutely want to perform a very small patch test. However, please always consult your doctor or allergist for the proper answer about any allergy."
If you're on the hunt for PPD-free alternative hair dyes, consider types of hair color that have a lower risk of causing reaction. Though semi-permanent hair color can still contain PPD, there are many on the market that are safe and void of PPD, like the L'Oréal Paris Colorista Semi-Permanent Hair Color. This ammonia- and peroxide-free option gradually fades after a handful of washes, but packs serious color impact. It gives you the freedom to play with different colors without the commitment—or irritation.
You can also try hair color spray, like the L'Oréal Paris Colorista Hair Makeup Temporary 1-Day Hair Color Spray. This temporary spray comes in several vivid colors via pure pigments that coat the strands. The spray washes out after just one shampoo, making it fun and easy to experiment with different hair colors often.
If you're looking to use a hair bleach kit, you should be aware that they can also include irritants and allergens, Colombini advises. He says someone with a PPD allergy looking to bleach their hair "would most likely have an allergic reaction, so [it's not recommended]."
"Any service that will consist of putting anything on the scalp would run the risk of an outbreak," he finishes. "So again, please consult your doctor first!"
Next: 5 Hair Color Trends To Try Using Temporary Hair Color Spray
Written by: Shalwah Evans, Photography: Chaunte Vaughn, Senior Art Direction: Melissa San Vicente-Landestoy, Senior Visual Designer: Hannah Packer, Associate Creative Producer: Becca Solovay, Makeup Artist: Jonet Williamson, Hair Stylist: Akihisa Yamaguchi, Wardrobe Assistant: Victoria Ochoa, Digital Tech: Kyle Thompson, Model: AnnChristine Velazquez
Discover more tips & tricks
Keep your skin happy
See all articles
Improve your routine
Show your new look more love:
makeup