frizzy hair
Our Best Anti-Frizz Shampoos to Try in 2022
Cheers to smoother, shinier-looking hair.
February 07, 2022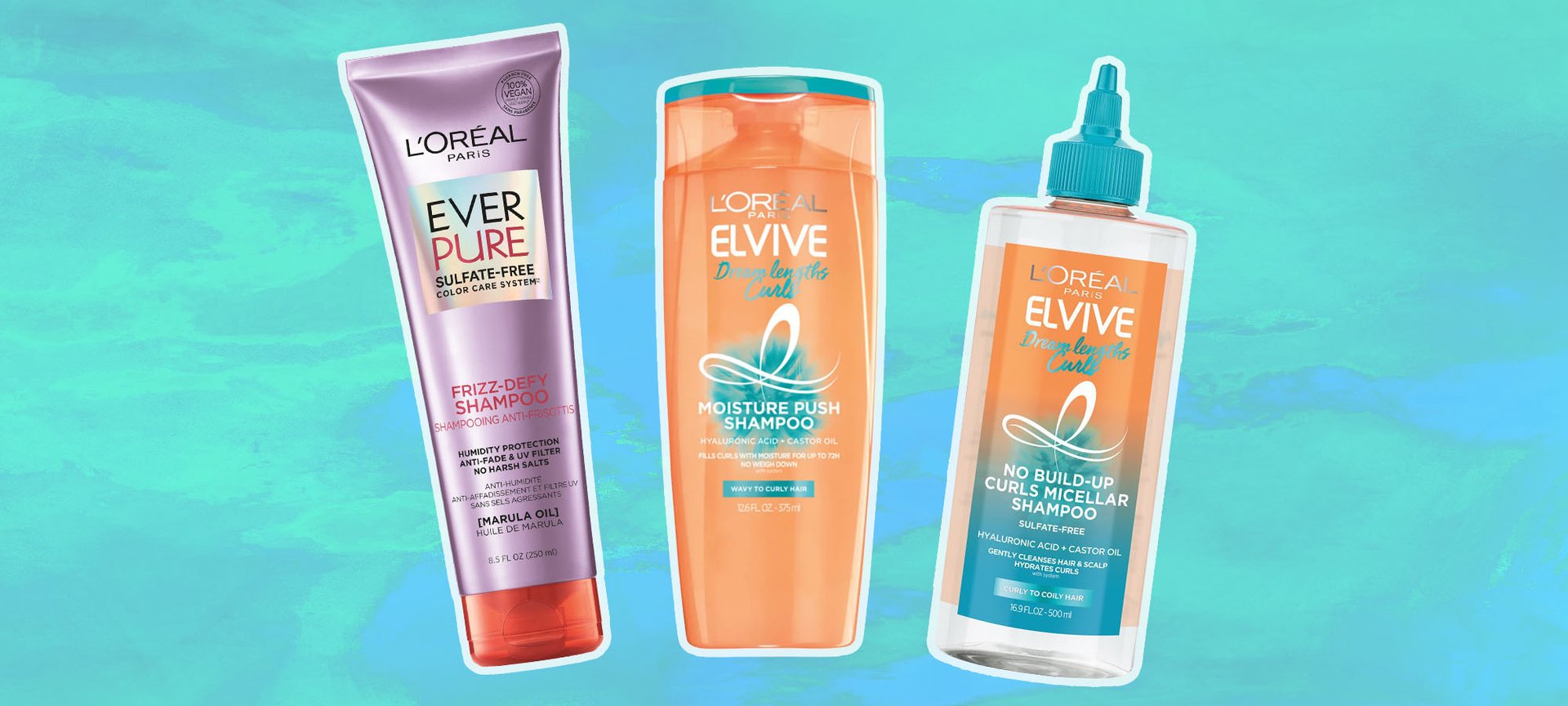 If you struggle with frizzy hair, then you know how absolutely frustrating and difficult it can be to tame. If you've tried frizz reducing hair serums, experimented with taming your flyaways and tried to alter your hairstyle to make flyaways work for you all to no avail, then perhaps you need to change up your shampoo.
The truth it, not all shampoos function the same or have the same benefits 一 oftentimes their benefits go well beyond cleansing the hair and scalp. So if you're looking for a shampoo to tame your strands, keep reading because we're sharing five anti-frizz shampoos to try for smoother, more manageable hair.
One of the biggest contributors to frizz is humidity 一 which is why this shampoo is a great option if you live in a humid climate. It's gentle on color while providing frizz and humidity protection for up to 24 hours. Plus, it's formulated with marula oil 一 a nourishing oil packed with antioxidants and fatty acids 一 to nourish the hair and tame frizz.
Follow it up with its conditioner counterpart, the L'Oréal Paris Sulfate-Free Frizz Defy Conditioner With Marula Oil for extra hydration and smoothness.
Curly hair is prone to frizz because it tends to be dry, which is a major cause of frizzy strands. If you struggle with frizzy curls, this shampoo was made for you. It has an ultra-creamy formula which contains castor oil and hyaluronic acid to deeply moisturize curls for up to 72 hours. It nourishes and defines your curls without weighing them down or making them look or feel greasy.
To give your curls the extra boost of moisture they crave, use the shampoo in combination with the L'Oréal Paris Dream Lengths Curls Moisture Push Conditioner which adds extra nourishment and softness to your hair.
If you find that your curly hair is prone to buildup, let this shampoo be your go-to. The unique micellar formula works like a magnet to pull grease and build-up from your scalp. It's an ultra-lightweight formula that cleanses the hair and scalp without leaving it stripped which can lead to dryness and increased frizz.
A major key to combating frizz is to ensure the hair is given proper hydration, and this pick does just that. It's formulated with sunflower oil to nourish the hair and eliminate dryness in as little as one wash. Plus, it leaves the hair looking incredibly smooth and shiny.
Another big contributor to frizzy hair is damage, such as split ends and breakage. If you're dealing with frizzy hair as a result, try this shampoo formulated with a repairing concentrate and protein to address breakage. In addition to helping improve the health of your hair, it leaves your strands looking shinier, smoother and more frizz-free.
Next: 10 Products To Tackle Dry, Damaged Hair

Written by: Alyssa Kaplan, Photo Design: Sarah Duvivier
Discover more tips & tricks
Keep your skin happy
See all articles
Improve your routine
Show your new look more love:
makeup