skin care essentials
Our Best Moisturizers For Fall
Stay hydrated no matter the season.
October 02, 2020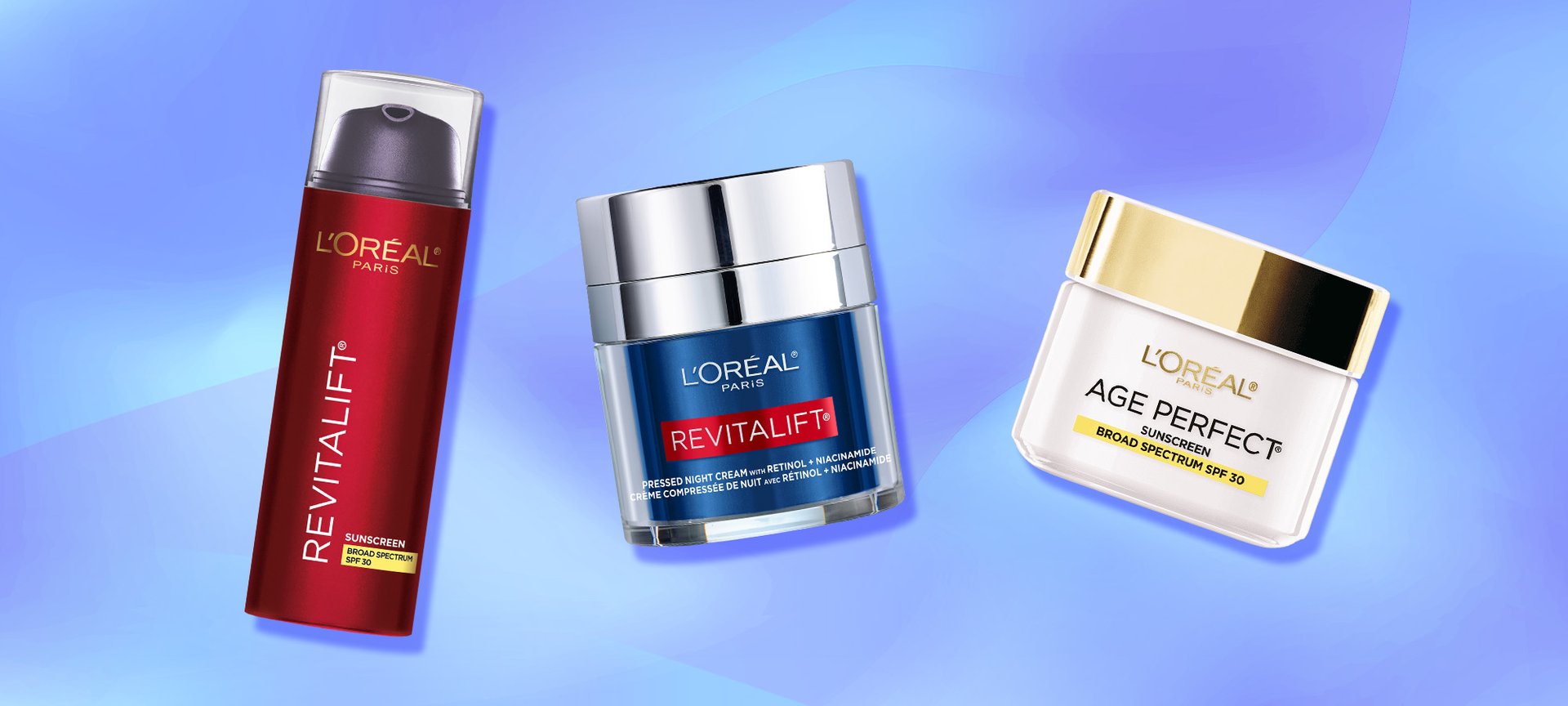 As we officially say goodbye to summer and hello to the cooler days of fall, it's time to consider which beauty swaps we need to make as the season changes. The same way you would trade in your flip flops for boots, and swap out your tank tops for sweaters, the same switches need to be made to your skin care products, including your moisturizer. You want to look for a moisturizer that's formulated for your skin type and your skin care concerns, but you also want to consider how those needs will change as the weather gets colder. So we're taking the guesswork out of the process for you and offering up some of our best moisturizers for fall to keep your skin routine on course year round.
Best Moisturizer If You Have Oily Skin
We've said it before and we'll say it again, you really do need to use a moisturizer even if you have oily skin. In oily skin, external factors such as pollution, UV rays, and excessive cleansing can damage skin's moisture barrier, causing loss of moisture and an increase in oil production. As a result, your complexion can end up looking overly shiny. Try L'Oréal Paris Triple Power Anti-Aging Moisturizer Fragrance Free, which offers hydration for all skin types. The non-greasy formula absorbs quickly and is even suitable for sensitive skin.
Best Moisturizer If You Have Dry Skin
If you have dry skin, then you likely never miss a beat when it comes to applying moisturizer. Balanced and dry skin faces external factors such as pollution and UV rays that can damage skin's moisture barrier, increasing loss of moisture and causing it to become drier. As a result, the skin's surface loses its glow, becoming dull-looking. Not to mention, all that summer air conditioner use can dehydrate your already dry skin. Give the L'Oréal ParisHydra Genius Daily Liquid Care - Normal/Dry Skin a try. Immediately after using it, skin appears more luminous and hydrated.
Editor's Tip: Add a hydrating face serum to your routine to really kick up your moisturizing regimen. We love the L'Oréal Paris Revitalift Derm Intensives 1.5% Pure Hyaluronic Acid Serum for this. It absorbs quickly, replenishing hydration and helping to reduce wrinkles and replump the skin.
Best Moisturizer If You Want SPF
Sunscreen isn't only a summer skin care essential. You should be wearing it daily, year-round. According to the American Academy of Dermatology (AAD) you should use sunscreen with an SPF of 30 or greater. Apply it 15 minutes before heading outside and as directed, and then reapply at least every two hours. Use the L'Oréal Paris Triple Power Day Lotion SPF 30 as the last step in your skin care routine—then remember to take other sun protection measures as well.
Best Moisturizer If You Want To Try Retinol
If you're still working from home this fall, it could be a great opportunity to introduce retinol to your skin care routine. The L'Oréal Paris Revitalift Pressed Night Moisturizer with Retinol, Niacinamide is one of our favorite options for retinol beginners. This retinol cream, which is formulated with niacinamide, also includes a 12 percent complex of soothing ingredients to balance the potential drying effects of retinol. It leaves skin feeling moisturized, while over time, visibly reducing wrinkles and brightening the complexion.
Best Moisturizer If You Need Nighttime Moisture
It's time to upgrade your nighttime skin care routine with a moisturizing overnight face mask. The L'Oréal Paris Revitalift Triple Power Anti-Aging Overnight Mask is a luxurious, hydrating creamy face mask that immediately hydrates the skin. Leave it on overnight so it can go to work while you get your beauty sleep, then go about your morning regimen when you wake up.
Best Moisturizer If You Have Mature Skin
Those with mature skin should turn their attention to L'Oréal Paris Age Perfect Rosy Tone Moisturizer for Mature, Dull Skin, an intense daily moisturizing cream enhanced with rosy pigments. This rich, non-greasy formula made with lipo hydroxy acid and imperial peony extracts smooths gently over skin to nourish it with moisture. Immediately, skin is hydrated while appearing younger with continued use over time.
Best Moisturizer If You Have Sagging Skin
Your mature skin might also be losing its firmness and bounce—signs that it could be in need of collagen. That's where the L'Oréal Paris Age Perfect Collagen Expert Day Moisturizer With SPF 30 comes in. The hydrating day cream includes collagen peptides and niacinamide to help rehydrate and redensify the skin. Plus the broad-spectrum SPF 30 helps to protect your skin from damaging UV rays that can cause premature aging. Pair it with the L'Oréal Paris Age Perfect Collagen Expert Night Moisturizer for Face.
Next: Our 10 Best Moisturizers To Layer Under Makeup
Written by: Shalwah Evans, Photo Design: Sarah Duvivier
Discover more tips & tricks
Keep your skin happy
See all articles
Shop Featured Skin Care products
Discover More