skin care concerns
What Is Orange Peel Skin?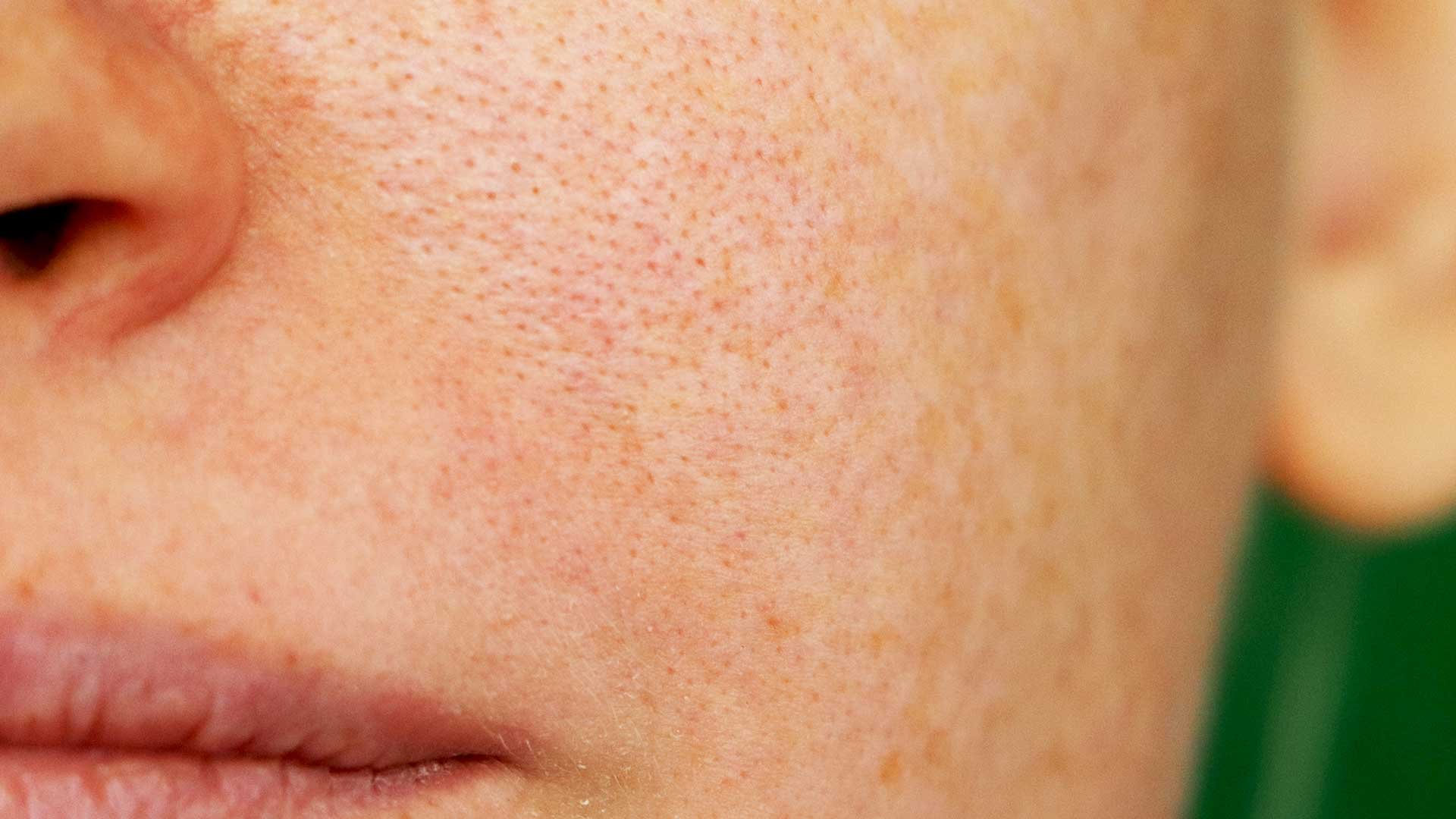 Navigating and achieving an ideal skin texture can be difficult. From rough skin to peeling skin to sunburn, it's no secret that there are numerous skin concerns that can occur and various different methods that are supposed to help promote an even, smooth skin texture. One concern that may be affecting your complexion? Orange peel skin. If you've seen this term floating around and want to learn more about what it really means—or how to address it—you've come to the right place. Below, we're sharing what orange peel skin is, its causes, and how to switch up your skin care routine to help improve its appearance.
WHAT IS ORANGE PEEL SKIN?
Okay, what exactly is orange peel skin? It's actually just what it sounds like—skin that has a similar texture to that of an orange peel. Just imagine it: Orange peels aren't totally smooth, they have small dots that are indented all over them. While orange peel skin isn't actually orange in color—thankfully—it does have dots that resemble those on an orange. Orange peel skin involves thicker, dimpled skin that has enlarged pores and a rough texture.
WHAT CAUSES ORANGE PEEL SKIN?
Orange peel skin doesn't have one route cause. There are various reasons someone might be dealing with this skin care concern, one of the most common being sun damage. The Skin Cancer Foundation states sun exposure can cause textural changes that result in a leather-looking appearance, like orange peel skin. If you have orange peel skin on your face, this is likely to be the source.
Orange peel skin on your body may be something else. The Mayo Clinic explains that cellulite causes a dimply or bumpy skin texture, and is often described as having an orange peel texture. This is most common on the thighs and buttocks.
HOW TO IMPROVE AND PREVENT ORANGE PEEL SKIN
Now that you know what orange peel skin is and its causes, you're probably curious—is orange peel skin permanent? You'll be happy to hear there are ways to improve and prevent orange peel skin, which we'll dive into below.
#1. WEAR SUNSCREEN
It should come as no surprise that our top tip for preventing orange peel skin is to wear sunscreen. The Skin Cancer Foundation recommends wearing a physical sunscreen with an SPF of at least 30 to protect your skin. To knock out two steps in one, use a moisturizer with SPF, like the L'Oréal Paris Revitalift Triple Power Day Lotion SPF 30. Just make sure to reapply every two hours!
#2. EXFOLIATE
If you have a rough skin texture, exfoliating can help slough away dead skin cells and minimize the appearance of large pores. Try using the L'Oréal Paris Pure-Sugar Purify & Unclog Kiwi Scrub a few times per week, which leaves skin baby soft and helps pores look tighter, unclogged, and less visible.
#3. TRY GLYCOLIC ACID
Speaking of exfoliating, you can also add glycolic acid to your skin care regimen to help resurface your complexion. Glycolic acid is an example of a chemical exfoliant, which can be a gentler way to slough your skin. Take the L'Oréal Paris Revitalift Derm Intensives 10% Pure Glycolic Acid Serum, for example, which works to leave skin softer, visibly refined, and even.
#4. USE A VITAMIN C SERUM
Another serum that can come in handy when tackling orange peel skin? A vitamin C serum. This type of serum can help to reduce the appearance of wrinkles, boost your skin's radiance, even skin tone, and combat dullness—a true multi-tasker. Try the L'Oréal Paris Revitalift Derm Intensives 10% Pure Vitamin C Serum.
#5. VISIT A DERMATOLOGIST
While you can try to reduce the appearance of orange peel skin on your own, we would recommend visiting a dermatologist. They can help you get a better understanding of what causes this skin concern in the first place and help you determine the best way to address it.
Discover more tips & tricks
Keep your skin happy
See all articles
Shop Featured Skin Care products
Discover More