skin care concerns
Your Guide to Hydrocolloid Bandages (aka Pimple Patches) for Acne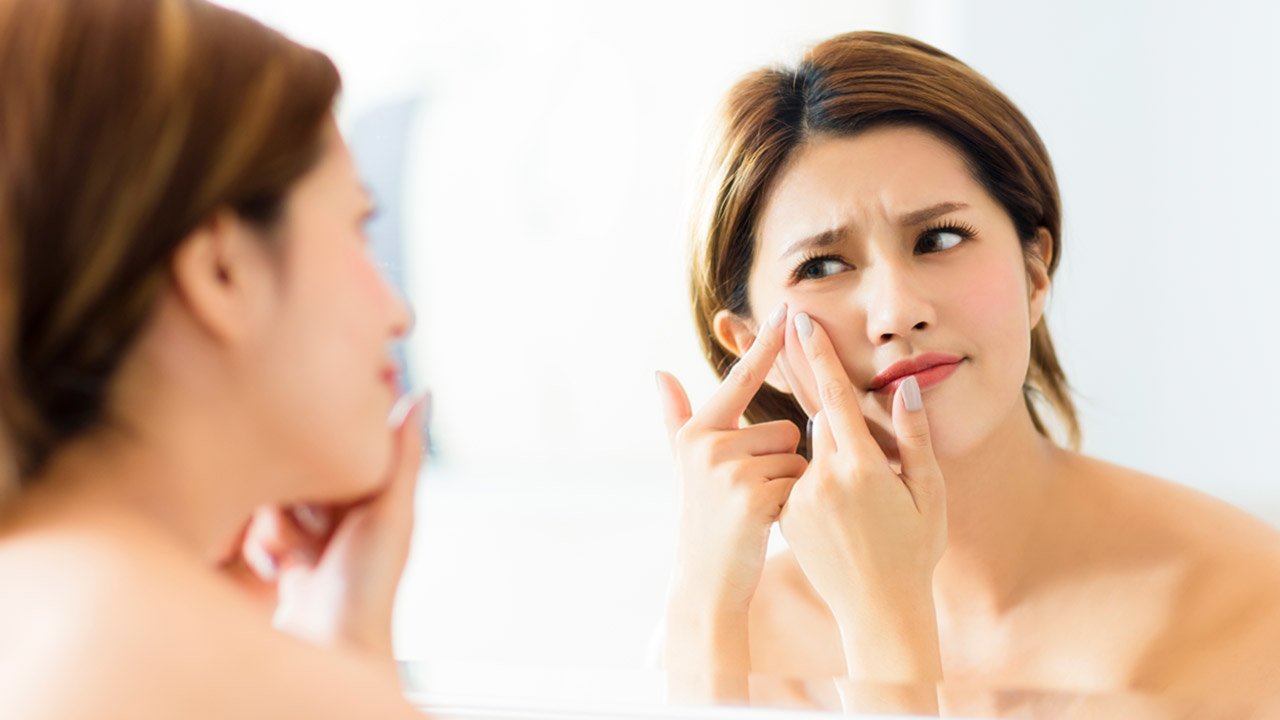 When you have a new pimple in sight, heading straight to your vanity in search of your go-to acne treatments is second nature. Of course, not all acne treatments are created equally. Enter hydrocolloid bandages—also known as pimple patches. You may have seen this trendy acne treatment circulating on social media, but there's more to it than being a magic patch that wards off unwelcome breakouts. Hydrocolloid dressings have come a long way in the skin care world, and we're here to fill you in on all the details. Read on to learn what exactly hydrocolloid patches are, how they work, and how you can use hydrocolloid bandages for acne in your skin care routine.
WHAT ARE HYDROCOLLOID BANDAGES?
Ready for a brief history lesson? According to a study from the National Center for Biotechnology Information (NCBI), hydrocolloid bandages have been around for quite a few decades—since the 1970s, to be exact. Their original intention wasn't for treating acne, however. Rather, hydrocolloid dressings were invented as one of the first moist wound care options. Essentially, these bandages have two layers. The inner layer contains a gel that hydrates and creates a moist environment to promote healing, according to another NCBI study, while the outer layer seals and protects against external factors. The moist environment draws out fluids from the wound, allowing it to heal more effectively.
HOW DO HYDROCOLLOID BANDAGES FOR ACNE WORK?
Phew—that's a lot of info, huh? So how does all this tie into treating acne? Well, hydrocolloid bandages for acne work in the same fashion. They create a moist environment that draws out pus from those pesky pimples. They also help to prevent picking—and allow time to heal if you've already picked or popped a pimple and caused an open wound. Pretty great, right? Additionally, an NCBI study found that acne dressings allowed less UVB light to reach the skin's surface where applied, which resulted in the improvement of the appearance of mild-to-moderate inflammatory acne vulgaris.
HOW TO USE A PIMPLE PATCH IN YOUR SKIN CARE ROUTINE
Now that you've gotten the breakdown on what hydrocolloid bandages for acne are, you're probably wondering how to use one! Below, find a step-by-step tutorial on how to use a pimple patch in your skin care routine.
STEP #1: CLEANSE YOUR FACE
As with any skin care routine, it's important to begin with clean skin. So, reach for a cleanser that's formulated for your skin type, then wash away!
STEP #2: PICK YOUR PATCH
When it comes to picking the right patch for your acne, it's important to consider the size of your blemish. Make sure your patch is big enough so the entire breakout can lay under the center of the patch. You can buy small circular patches that are a little bigger than your average pimple, or buy larger hydrocolloid bandages and cut them down to size.
STEP #3: COVER YOUR PIMPLE
You know what to do—line up the patch with your acne and stick it onto your dry, clean skin.
STEP #4: WAIT IT OUT
Let your pimple patch be—typically overnight—until it turns an opaque color. When this happens, you'll know that the patch has done its job. Carefully remove and toss the patch, then complete any remaining steps in your skin care routine.
Discover more tips & tricks
Keep your skin happy
See all articles
Improve your routine
Show your new look more love:
makeup