face makeup
5 Foundations That'll Help You Hide Those Pesky Acne Scars
Acne scars? What acne scars?
September 23, 2022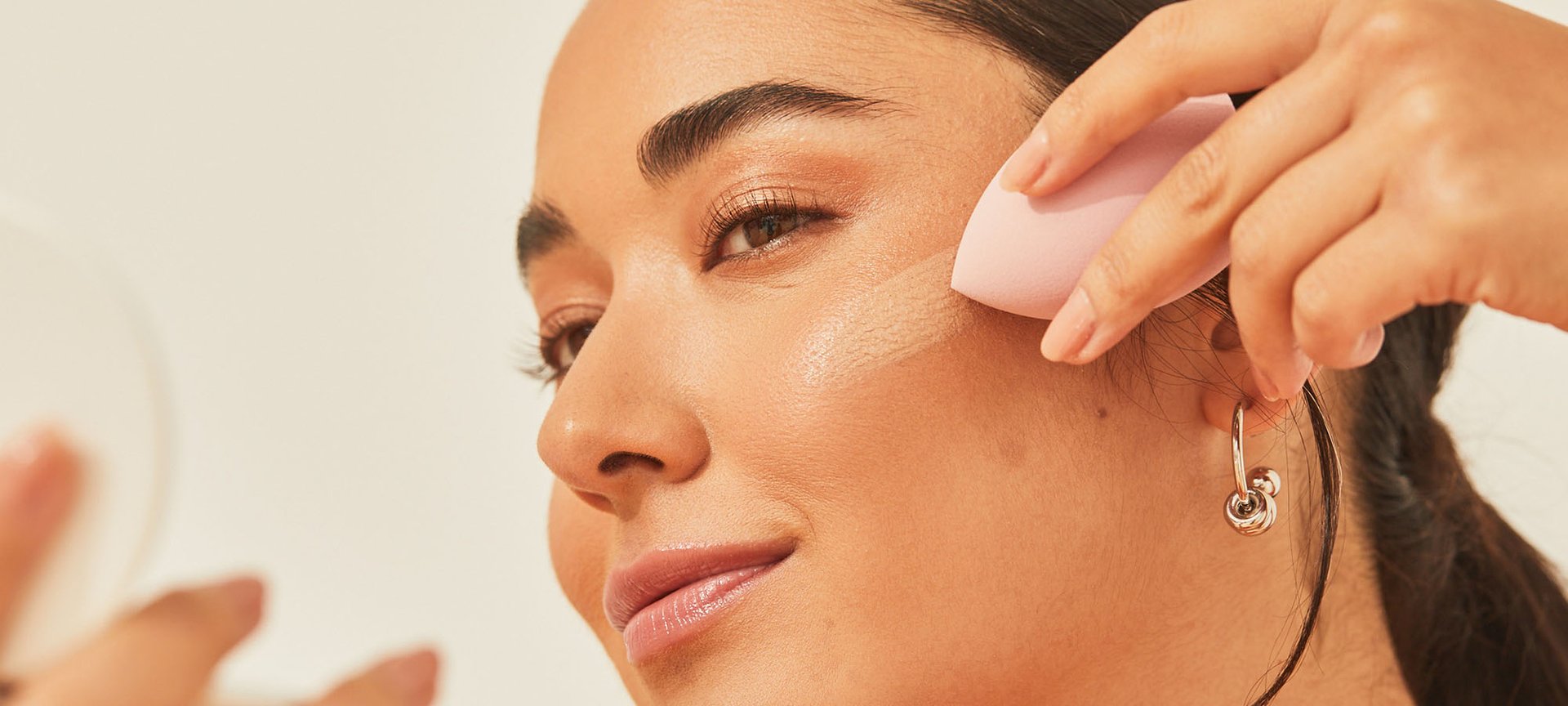 For most of us, dealing with acne is an unavoidable reality. And for some, that acne will leave behind scars, hyperpigmentation and other blemishes that can put a damper on your beauty routine, not to mention your confidence.
But acne scars don't have to be your future — there are several treatments, peels, face serums and other skin care products that can help you make them vanish. And while you're waiting for those products to take effect, you can always grab a great full-coverage foundation to hide them.
If you're wondering
how to hide your acne scars
and where to find the best foundation to cover acne scars, keep reading because we're sharing our top picks, below.
Featured Products
What Are Acne Scars?
The term acne scars is often used to describe a plethora of marks left behind by acne, including indentations, hyperpigmentation, hypopigmentation and red marks. Though, many experts will make the distinction between types of dark spots left on the skin by acne and acne scars (indented and raised lesions). For the purpose of this story we're following the former, and using the word to describe the variety of imperfections left on the skin by breakouts.
Can You Cover Acne Scars With Foundation?
The short answer to this question is yes — foundation can help conceal unwanted acne scars and blemishes. But while color corrector, concealer and foundation can help hide your acne scars, there's more to it than just picking up a magic product. Your specific skin care needs, your finish preferences and level of scarring all come into play when choosing how to hide those blemishes.
So what you're trying to cover — texture, hyperpigmentation or indentation scarring — is important. That could be the difference between picking a buildable coverage foundation, liquid foundation over powder, or always opting for something full-coverage.
And remember, different zones of the face even require different needs. Sometimes using two products of a different texture is the best technique. Many makeup artists call this multi-masking your foundation and it holds true for customizing your coverage.
Which Foundations Cover Acne Scars the Best?
Now that you understand what to focus on when looking for a foundation to hide acne scars, take your pick from any of these multi-coverage foundations that will help you temporarily put the look of blemishes in your rearview.
The Coverage: Light-to-medium
The Formula: A makeup-skin care hybrid, this balm-in-foundation has a creamy texture that melts into the skin for easy blending. Formulated with fruit extract and a firming serum, it conceals light imperfections and evens skin tone while hydrating the skin, smoothing lines and firming your visage over time.
The Result: The light-to-medium coverage won't completely cover deep or dark acne scars but it will blur them, making them less noticeable. This is perfect for the skinimalism-embracing type who doesn't want blemishes to be the focus of their makeup look, but isn't striving to look perfect.
If you do want more coverage, it's as easy as grabbing one of the above mentioned options, or pairing this tinted balm foundation with a full-coverage concealer.
The Coverage: Medium-to-full
The Formula: This lightweight, breathable liquid foundation is formulated with oil absorbers that resist sweat, water and transfer. It's non-comedogenic so it won't clog pores — key if you are prone to acne — and is derm-tested for all skin types.
The Result: Acne scars are completely masked and your skin tone looks bright and even. Plus the lightweight texture wears comfortably all day so your skin feels as fresh as it looks.
The Coverage: Medium
The Formula: This liquid foundation is made with vitamin E and Pro-vitamin B5 for a hydrating feeling and a radiant look. It won't clog pores so people with acne-prone skin can wear it with confidence.
The Result: The finish is so natural and radiant that people won't be able to tell the difference between your skin and your foundation. While it's a medium-coverage foundation, it's buildable without looking cakey, so you cover those acne scars without sacrificing skin texture or appearing overdone.
The Coverage: Medium
The Formula: This liquid formula made for mature skin is infused with a hydrating serum and vitamin B3, which delivers a radiant finish that won't settle into fine lines and wrinkles. The lightweight foundation also contains SPF 50 so you get built-in UV ray protection.
The Result: Your skin feels hydrated all day and your complexion looks even and glowing. Acne scars are covered while fine lines and wrinkles are also blurred.
The Coverage: Full
The Formula: This powder foundation has a lightweight, breathable formula that covers like a liquid and mattifies like a powder. If you have oily skin it's the perfect option to even out your complexion without adding oil or slickness. It's waterproof, heatproof, sweatproof, non-comedogenic and suitable for all skin types — even acne-prone skin.
The Result: Just one layer can give you all the cover you need depending on the level of your scars and dark spots. The finish looks natural, so your blemishes are hidden but your skin looks like skin — just a flawless version of it.
Next: Why a Tinted Face Balm Will Be Your New Makeup Staple This Year
Written by: Shalwah Evans, Photo Design: Crystal Simone
Discover more tips & tricks
Keep your skin happy
See all articles
Improve your routine
Show your new look more love:
makeup