makeup looks
How To Transition Your Makeup Routine From Summer To Fall
Cheers to fall beauty!
July 27, 2018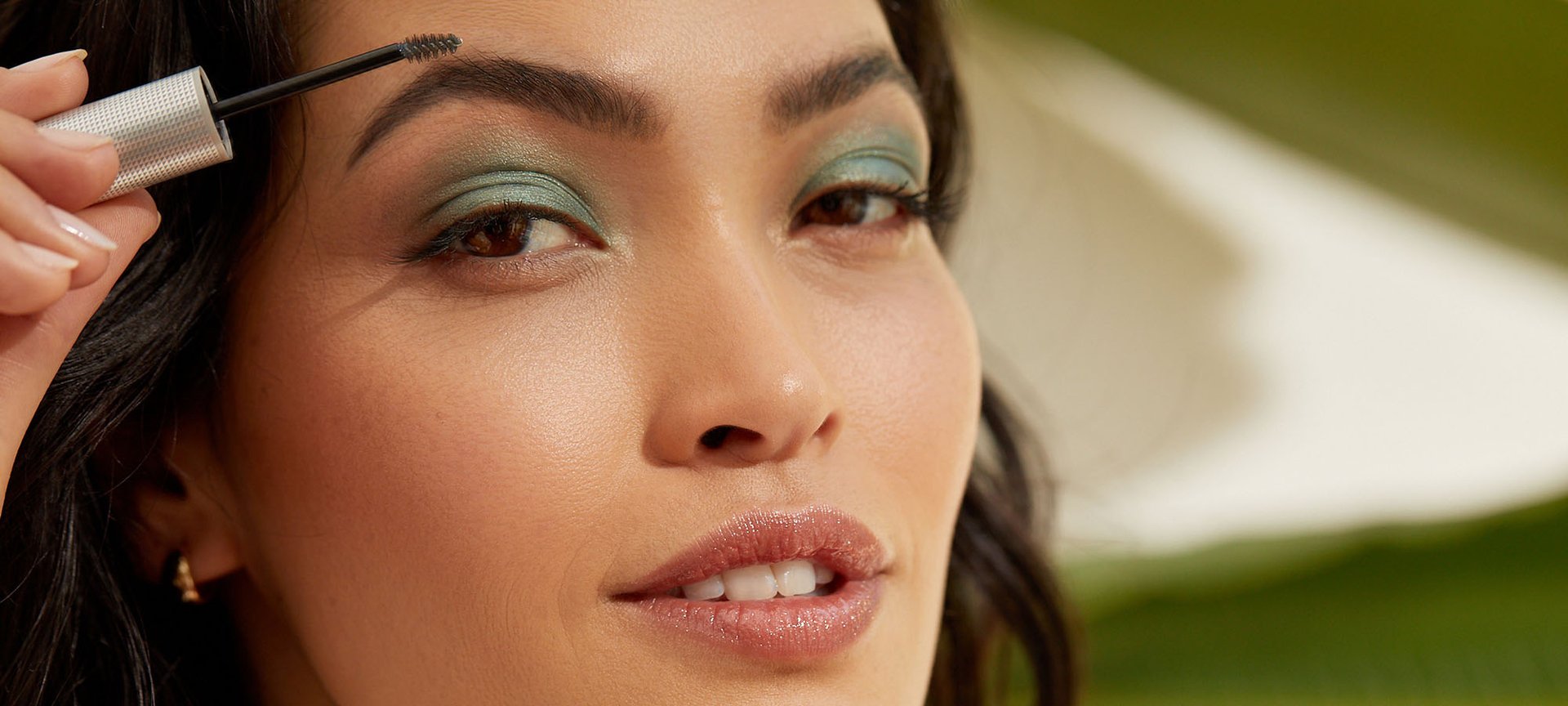 If you favor the summer season, you're probably sad that it's coming to an end. But, with each new season comes new opportunities to switch up your makeup routine. And while you can wear any makeup style any time of the year, the fall tends to favor deeper tones and bolder looks as opposed to skinimalism-inspired makeup that has been trending this summer. So if you want to spice up your makeup routine, keep reading because we're sharing easy changes you can make to take your makeup from summer to fall.

Emphasize Blush Over Bronzer
There's nothing like a good bronzer to give your skin a tan, glowy look. But in the fall, opting for a bolder blush not only adds color and dimension to your face, but it also resembles the flush you get from cool air. So, apply a light layer of bronzer一or none at all一and then swipe some blush on the apples of your cheeks and sweep upwards towards your temples for a lifted look. To make it even more fall-appropriate, try a deep earth tone like amber or burgundy or a bitten, berry shade. The L'Oréal Paris Age Perfect Radiant Satin Blush with Camellia Oil is great because it provides vibrant color to the cheeks while remaining smooth and easy to blend.

Swap Natural Eyeshadow For Smokey Shades
After a summer full of glowy makeup trends, trading in natural eyeshadow for something a bit more bold might be just what you need to inspire you to get creative with makeup again. Deep, smokey eyeshadow is fitting for fall and it's customizable, so don't worry if ultra-dramatic eyeshadow is outside of your comfort zone. You can rock a full smokey eye, or you can tone it down a bit by blending deep eyeshadows just at your lash line to create shadow eyeliner. Try the L'Oréal Paris Colour Riche Pocket Palette Eye Shadow in Silver Couture to create your smokey shadow. It comes with four, cool-toned shades that are perfect for creating a deep eye look.

Opt For Bold Eyeliner
If your summer makeup routine consisted of applying tinted serum and a coat of mascara before running out the door, change it up this fall by playing up your eyes with graphic eyeliner. In keeping with the bold eye makeup theme, the fall season is the perfect time to put a deep spin on the graphic eyeliner trend. You can create graphic eyeliner looks with a classic black liquid eyeliner like the L'Oréal Paris The Super Slim Liquid Eyeliner, or you can add some color by using the L'Oréal Paris Pro-Last Waterproof, Up to 24HR Pencil Eyeliner in autumn-inspired shades like Burgundy, Forest Green or Aubergine.

Trade In Lip Gloss For Pigmented Lipstick
If you were all about a no-makeup makeup look during the warm months, a sheer lip gloss might have been your go-to. Now, it's time to bring out your deep, vampy and earth-toned lipsticks to add a pop of color to your pout. If you're going bold on your eyes and don't want anything dramatic on your lips for the sake of balancing out your look, choosing a medium nude lipstick is the way to go. The L'Oréal Paris Colour Riche Les Nus Intense Nude Lipstick comes in a variety of nude shades that are pigmented, smooth and flattering. If you prefer to make your lips the focal point of your look, opt for a deep red like the L'Oréal Paris Colour Riche Creamy Matte Lipstick, Rich Hydration in Ruby Matte-Gesty or a deep brown like L'Oréal Paris Colour Riche Creamy Matte Lipstick, Rich Hydration in Mattespresso. This formula is matte and creamy and it packs quite the pigmented punch, too.

Next: 3 Gorgeous Soft Glam Makeup Ideas To Try

Photography: Chaunte Vaughn, Senior Art Director: Melissa San Vicente-Landestoy, Associate Creative Producer: Becca Solovay, Makeup Artist: Jonet Williamson, Hair Stylist: Akihisa Yamaguchi, Wardrobe Stylist: Adriana Perez-Bell, Digital Tech: Paul Yem, Model: Kaitlyn Fitzpatrick
Discover more tips & tricks
Keep your skin happy
See all articles
Shop Featured Makeup products
Discover More