face makeup
Should You Use Translucent or Tinted Face Powder?
July 22, 2020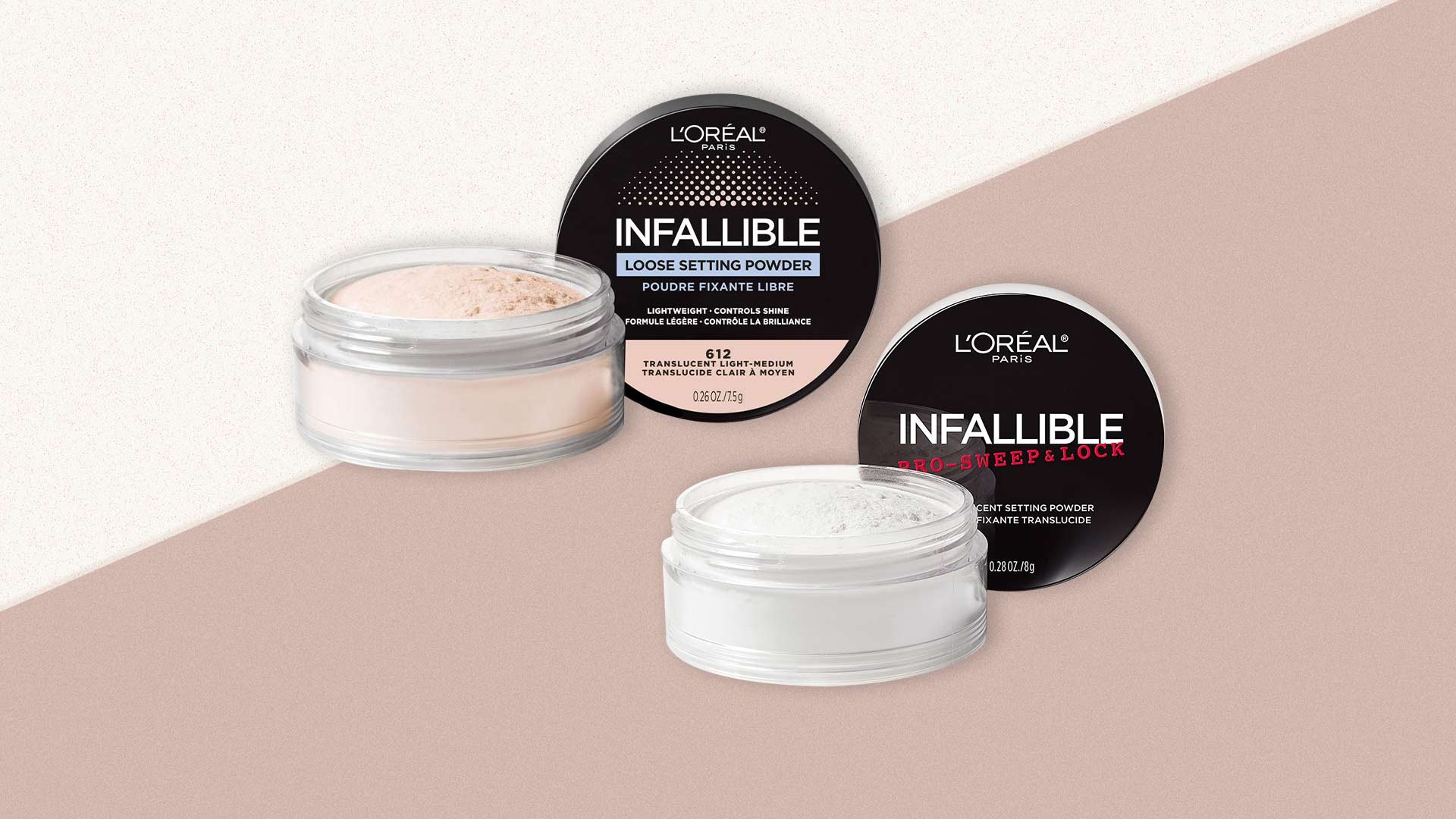 When it comes to makeup, everyone has their preferences. Some people prefer to rock a full face makeup on the daily while others opt for a no makeup, makeup look. While we aren't here to tell you certain preferences are right and others are wrong, being knowledgeable about different types of makeup products and their uses can help you navigate which products are a must for your makeup bag and which you can forego. One product you may be unsure about? Face powder—more specifically, translucent vs. tinted face powder. Below, find out which you should be using in your makeup routine.
IS IT BETTER TO USE TRANSLUCENT POWDER OR COLORED POWDER?
Let's cut to the chase—should you use translucent powder or one with a tint? In case you didn't know, translucent powder doesn't have any color and instead has a white formula that applies invisibly. Tinted face powder, as you can probably guess, does have color. As far as which powder is better to use, well, that really all depends. Both products have a time and a place that they can be best used for. Curious about the occasions that call for translucent powder over tinted face powder and vice versa? Read on!
3 TIMES TO USE TRANSLUCENT POWDER
Reach for a translucent powder, like our L'Oréal Paris Infallible Pro-Sweep & Lock Loose Setting Face Powder, over a tinted face powder if you're met with the following situations.
Use translucent powder…if you want to bake your makeup. If you aren't familiar with makeup baking, we'll have you know we aren't referring to baking a sweet treat. Baking your makeup involves setting your under-eye area to create an airbrushed, brighter appearance. Unfortunately, tinted face powder won't do the job for this technique, so stick with an invisible formula! You can learn all about how to use your translucent powder to "bake" in our article, What Is Baking Makeup and How to Do It Like the Pros.
Use translucent powder…if you're wearing your perfect foundation shade. Do you have a foundation that matches your skin tone so perfectly, you can't tell where it stops, and your actual skin begins? You may want to use a translucent powder, as tinted face powders can make your complexion appear darker, ruining your once seamless foundation match.
Use translucent powder…if you want to set your makeup. Want to ensure your makeup lasts all day? Translucent powders are typically formulated to be used as an alternative to setting spray, helping your makeup look stay put all day and night.
3 TIMES TO USE TINTED FACE POWDER
So, what about tinted face powder? Grab the L'Oréal Paris Infallible Tinted Loose Setting Powder and use it for these three instances.
Use tinted face powder…if you want to neutralize your skin tone. As we mentioned, translucent powder has no color, so if you want to use face powder to help even your skin tone, you'll want to turn to a tinted option. These can help cancel out redness, dark circles, and other imperfections.
Use tinted face powder…if you want extra coverage. Want a full-coverage look? Instead of topping your foundation with a translucent powder, use a tinted face powder! This will give you an extra layer of coverage, giving you that flawless look you're after. Just make sure the powder matches your foundation to a T to avoid changing the color of your face makeup.
Use tinted face powder…if you want to touch up on-the-go. As great as translucent powder is, it won't help much in the world of touch-ups. If your foundation or concealer starts to fade throughout the day, you can use a tinted face powder to give your complexion the boost it needs. Not to mention, it can easily be stashed in your purse for easy application—wherever you are!
Next up: Now that we've covered when to use translucent and tinted face powder, check out our article, Is Body Oil Better Than Lotion?, to solve another common beauty product debate.
Discover more tips & tricks
Keep your skin happy
See all articles
Shop Featured Makeup products
Discover More