skin care concerns
12 Ways To Look Good With No Makeup
October 17, 2019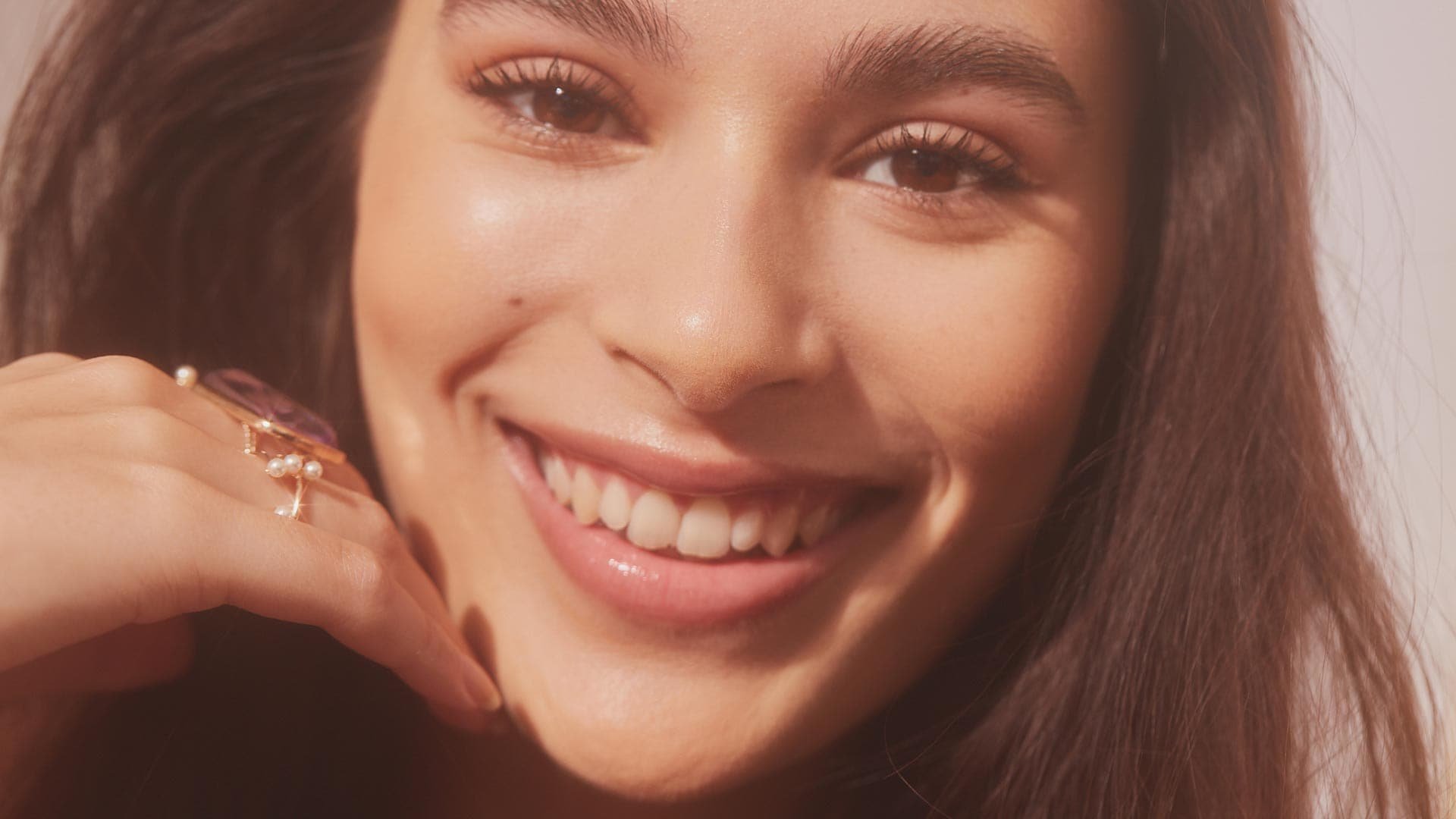 Just a few minutes of scrolling through social media can pull you down a rabbit hole of enviable beauty looks you might feel like you can never recreate. And while the past year has forced many of us to contend with wearing less makeup (no thank you face mask transfer) this #hotvaxsummer has many people rediscovering their makeup brushes, blushes, lipsticks and everything in between. But what do you do on those sticky summer days when you just want a break from the primer and powder and just want to go au naturel? Take a cue from some of your favorite celebrities and embrace your face with a no-makeup selfie. But first, read on for easy to use tips to help you look great without makeup.
NO MAKEUP TIP #1. APPLY MOISTURIZER AS A HIGHLIGHTER
While using highlighter is off-limits, you can achieve a similar effect by applying extra moisturizer or day cream to your cheekbones, cupid's bow, and under your brow bone. This will help these key areas reflect light and help your skin attain a natural, lustrous glow. If you have mature skin, try the L'Oréal Paris Age Perfect Cell Renewal Rosy Tone Moisturizer. This universally-flattering, daily moisturizing cream is enhanced with rosy pigments to instantly revive skin's rosy tone, so you'll be left with a healthy, rosy highlight.
NO MAKEUP TIP #2. EXERCISE BEFORE HEADING OUT
Bring a natural glow to your skin by getting your blood pumping. According to the Cleveland Clinic, cardio can benefit your skin by increasing circulation, leading to healthier skin. Not to mention physical activity gives many people a natural flush. Jump rope, go for a jog around the block, or do some jumping jacks and high knees before you head out. Your elevated heart rate and increased blood circulation will bring subtle color and oxygen to your skin, helping you to look awake and fresh-faced without any makeup.
NO MAKEUP TIP #3: CARE FOR YOUR UNDER-EYE AREA
Dark under-eye circles might have been on-trend a few months ago but if you don't love yours, then you probably use makeup to cover them up daily. Avoiding dark circles and puffiness by getting rest and caring for that sensitive skin can be easier said than done, but necessary. You can also reach for the L'Oréal Paris Revitalift Triple Power Eye Treatment to de-puff and brighten the eye area and visibly reduce wrinkles.
Editor's Tip: If you keep your eye cream in the fridge, the cool sensation can help to instantly de-puff the under-eye area in the morning.
NO MAKEUP TIP #4. DON'T SKIP SPF
Never spend a day outside—or indoors if you'll be around a lot of windows—without applying sunscreen. One of the best ways to ward off premature skin aging (in addition to serious skin damage) and look better without makeup is by protecting your skin from UV rays. Make this an easy part of your skin care routine and try a moisturizer formulated with broad-spectrum SPF so you can moisturize and protect your skin all at once. We recommend the L'Oréal Paris Revitalift Triple Power Day Lotion SPF 30.
NO MAKEUP TIP #5: KEEP EXCESS OIL AT BAY
While glowing, dewy skin is totally desirable, there can be a fine line between that and greasy, oily-looking skin. If you notice your complexion getting shiny throughout the day (or night), use a blotting paper or two to remove unwanted oil and shine.
NO MAKEUP TIP #6. STAY HYDRATED
You know those influencers and friends with perfect skin who, when asked what they do to look so good, always say they drink lots of water? Well, there's something to their method. According to a study from the National Center for Biotechnology Information, having more water in one's regular diet can have a positive impact on skin—as if you didn't already know that. Put the theory to practice and see how hydrated skin makes for healthier-looking skin.
NO MAKEUP TIP #7. EXFOLIATE
You likely know by now that exfoliating weekly helps you keep breakouts at bay by removing buildup and gunk that holds bacteria onto the skin. Then you should also know that exfoliating removes dead skin cells from the skin's surface. As a result, your skin looks more radiant and brighter—no bronzer or highlighter necessary. The L'Oréal Paris Revitalift Bright Reveal Brightening Daily Scrub Cleanser uses micro-pearls and glycolic acid to gently exfoliate. Use it daily in the morning and night as part of your daily skin care routine.
NO MAKEUP TIP #8. CURL YOUR EYELASHES
You can open up your eyes and help them look wider without having to swipe on mascara—as long as you have a lash curler. Gently crimp your lashes with the curler for an instant lash lift effect. Get a step-by-step tutorial in our article, How to Use an Eyelash Curler.
NO MAKEUP TIP #9. BRUSH YOUR BROWS
While bold brows are still a beauty staple at the moment, this year is all about the natural look, which makes going sans brow makeup a good look. Simply brushing through your brows with a dry spoolie to guide them into the shape you want can help your brows look put together without having to use a brow pencil or powder.
NO MAKEUP TIP #10. KEEP YOUR LIPS HYDRATED
Cracked lips aren't exactly what you want to draw attention to on your face. Besides giving your lips an exfoliating scrub from time to time, you also want to invest in a hydrating lip balm to keep them soft and moisturized. Even petroleum jelly can look like a tantalizing gloss when your lips are healthy and hydrated.
NO MAKEUP TIP #11. DAB FACIAL OIL
Apply facial oil as a last step to seal in moisture. This final step will also leave your complexion with a natural, healthy glow—and glowing skin is always in. It's like a natural substitute for highlighter on the high points of your face (like moisturizer in tip #1). Just be sure to dab lightly, not drench your skin. Head over to our article, How to Apply Facial Oil, for more information.
NO MAKEUP TIP #12. BRIGHTEN YOUR TEETH
There's no denying that a bright smile is better than any lip gloss, foundation or contour you can apply. Luckily, it doesn't take much to get one. Whether you swear by strips or simply brush twice daily with a whitening toothpaste, brighter teeth will instantly make you look good.
Photo Credit: Chaunte Vaughn
Next: How To Do Light Makeup
Discover more tips & tricks
Keep your skin happy
See all articles
Shop Featured Skin Care products
Discover More