lip makeup
6 Makeup Tricks for Full Lips
March 29, 2019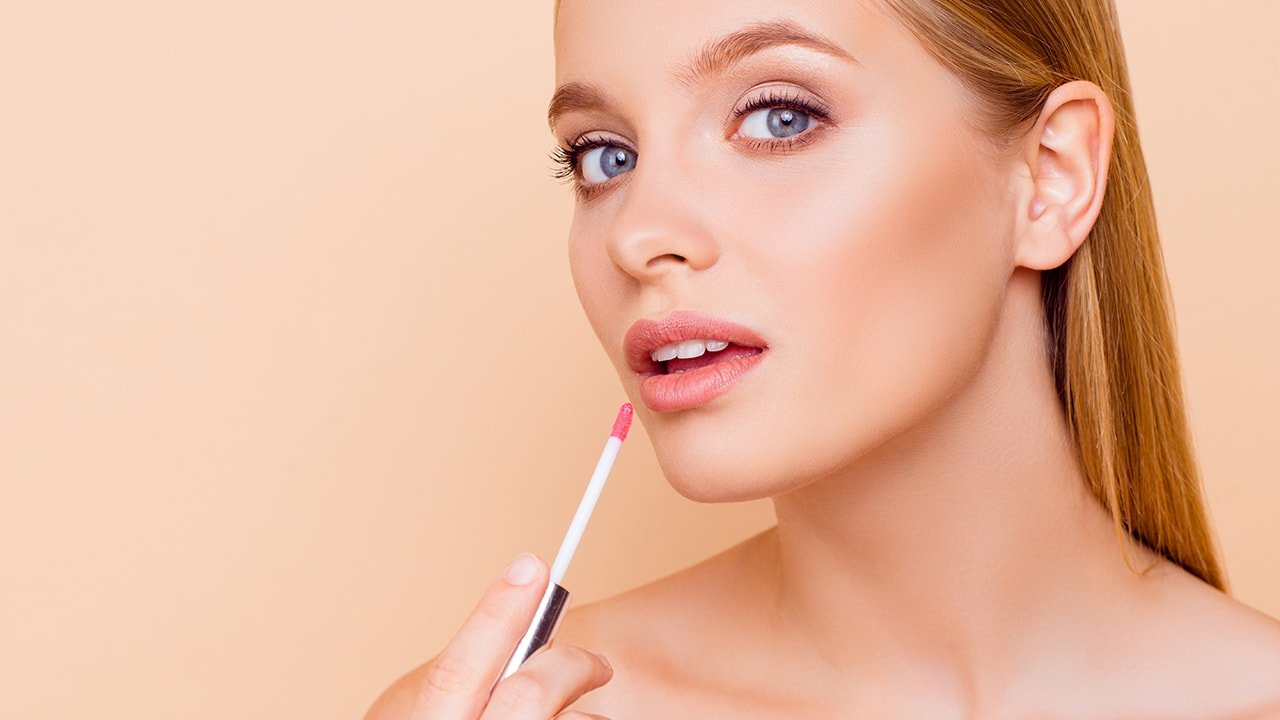 A full, voluptuous pout is one of the most sought after beauty looks. Full lips have long been a desired feature, but it's only been over the last few years that it's seemed like lips are blowing up—literally. And no, not everyone is blessed with full lips from birth. Thankfully, if you don't have natural, full lips, you can use your lip makeup look to your advantage. When you see your favorite social media influencers with extra plump pouts, there's a good chance that's exactly what they're doing! Keep reading for six makeup tricks for full lips you can try yourself.
FULL LIP MAKEUP TRICK #1: COLOR OUTSIDE THE LINES
When you were younger, you may remember being told to color inside the lines. Well, when it comes to faking full lips with makeup, it's all about breaking that age-old rule. Reach for a nude lip liner with a natural finish, like the L'Oréal Paris Colour Riche Lip Liner in Au Naturale, and get to it!
Need a bit more instruction? Start by creating an "X" over your cupid's bow. Then, carefully trace just outside of your actual lip line. The key to keeping it from looking as though you simply don't know how to apply lipstick is to only go slightly outside the lines. While it may not seem like this would make much of a difference, we promise you'll be left will a much fuller-looking pout! Top your lips off with your lip color of choice (or add a few of our other tricks to your lip look).
FULL LIP MAKEUP TRICK #2: USE A LIP PLUMPER
One of the most commonly known hacks for full lips, using a lip plumper will give your pout an instantly volumized look. They typically give your lips a refreshing, tingling sensation and a glossy, visibly fuller appearance. What more could you want? Wear one on its own or apply it over your favorite lip color!
FULL LIP MAKEUP TRICK #3: ROCK AN OMBRÉ LIP
Ombré lips are more than just a makeup trend—this lip look is also the ultimate hack for faux full lips. The lip contouring technique uses highlights and shadows to fake a pillowy pout. Interested? Follow our step-by-step tutorial, How to Do an Ombré Lip, to get the look.
FULL LIP MAKEUP TRICK #4: REACH FOR A LIP GLOSS
Layering on lip gloss is another great option for those who want to use makeup to give themselves a full lip look. The shine of your gloss will reflect light and draw attention to your lips, effectively making them appear bigger than they actually are.
Need a product rec? Take your pick from the L'Oréal Paris Infallible 8 HR Le Gloss line, which comes in 20 shades ranging from nude to red. The hydrating formula will keep your lips soft, smooth, colorful, and glossy for hours with a non-sticky feel and comfortable wear the whole time. Apply starting in the center of your upper lip. Work from the center to outer edges of your lips, following the contour of your mouth. Then glide across the bottom lip and fill in.
Editor's tip: Want to wear lip gloss, hop on one of the hottest makeup trends, and fake full lips all at once? Here's How to Achieve Glassy Lips.
FULL LIP MAKEUP TRICK #5: CONTOUR
You know that contouring can do wonders for your face, but did you know it can also help your lips appear fuller? A little contour powder or cream placed strategically under your bottom lip—right on the top of your chin—will make your lower lip look extra full.
FULL LIP MAKEUP TRICK #6: HIGHLIGHT
Our final makeup trick for faking full lips is to highlight your lips! You probably already love how a cupid's bow highlight looks, but you may not realize that highlighting there can actually make your pout appear extra pouty. A dot of highlighter along your "lip dip" draws the eye to the high parts of your pout, which is how this trick makes your upper lip look a little fuller. Use the L'Oréal Paris True Match™ Lumi Shimmerista Highlighting Powder to highlight away!
Want more lip makeup tips and tricks? Here are 13 Lip Liner Hacks That Will Make Applying Lipstick Easier!
Discover more tips & tricks
Keep your skin happy
See all articles
Shop Featured Makeup products
Discover More