lip makeup
Our Best Lip Plumper
July 02, 2019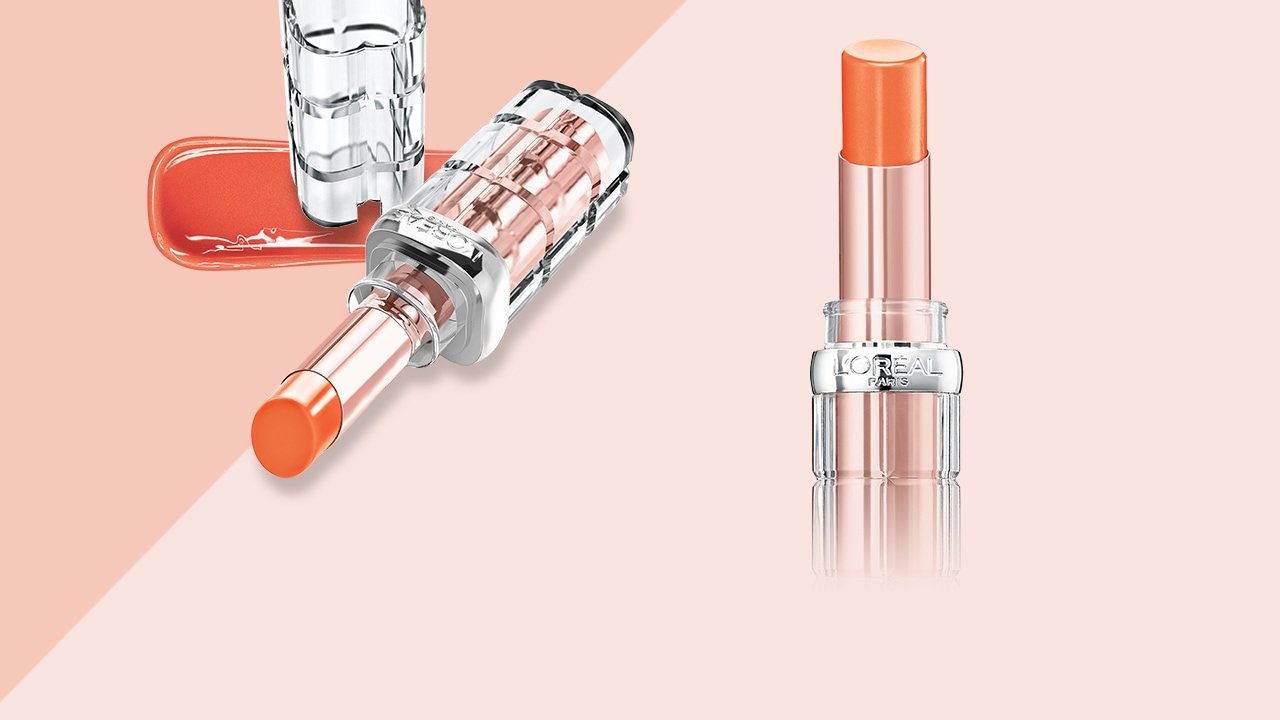 If we checked your Google search history, we'd say there's a pretty good chance "how to get plump lips" would be among your searches. The fact is, a lot of us could use a little lip plumping action to get our most pillowy pout, which is where lip plumper comes in. From lip plumping gloss to lip plumping masks, there are quite a few makeup products on the market with promises of voluptuous lips. In search of the best lip plumper? You can stop your quest. Below, we're sharing everything you need to know about our best drugstore lip plumper, including how to use it and three other makeup tips for making lips look bigger.
OUR BEST LIP PLUMPER
Allow us to introduce our best lip plumper, the L'Oréal Paris Colour Riche Plump and Shine Lipstick, Sheer Lipstick. This lip plumping lipstick, which is available at the drugstore, provides lips with an instant, volumized look and moisturized feel. With one application of our lip plumping lipstick, your pout will be left with long-lasting shine, all-day moisture, and a cooling, tingling feel. Lips appear soft, glossy, and visibly plumped with a subtle flush of color. The lip plumper is available in nine shades ranging from fig to nectarine with matching fruit scents that are about as delicious as it gets.
HOW TO PLUMP LIPS WITH LIP PLUMPER
So, how does one use lip plumper? Follow the steps below and you'll be well on your way to a volumized pout.
Step 1. Start at the center. Apply starting in the center of your upper lip.
Step 2. Go side to side. Work from the center to outer edges of your lips, following the contour of your mouth.
Step 3. Fill it in. Finally, glide across the entire bottom lip. Pucker up!
THREE OTHER MAKEUP TIPS TO FAKE PLUMP LIPS
Can't get enough of having full lips? We can get on board with that. Lucky for you, there are a few other tweaks you can make in your makeup routine for your most volumized lips. Below, we're sharing three makeup tips to fake plump lips.
TIP #1: TRY AN OMBRÉ LIP
When it comes down to it, it's all about emphasizing lights and shadows to create the illusion of a more voluptuous pout. Consider trying an ombré lip as a way to make lips look bigger. This lip makeup look involves a lighter center that gradually transitions to a darker shade along the corners of your lips in a similar fashion to the well-known hair highlighting technique. The result? A plump lip that's oh-so-kissable! Want a step-by-step tutorial? Head over to our article, How to Do an Ombré Lip.
TIP #2: HIGHLIGHT
Speaking of lights and shadows, you don't have to rock an ombré lip to play up your pout. Instead, focus on highlighting the high points around your lips. After painting your lips with your lip color of choice, reach for a powder highlighter, like the L'Oréal Paris True Match Shimmerista Highlighting Powder. Use a tapered highlighter brush to apply the powder to your cupid's bow as well as the center of your bottom lip. This will draw light to the center of your lips, creating the illusion of a pout so pillowy you could snooze on it.
TIP #3: OPT FOR HIGH SHINE
Don't have a lip plumper on hand? Some high shine lip gloss—even if it isn't a lip plumping gloss—can leave you with plumper-looking lips in a pinch. This is because a shiny lip gloss will catch the light and lead to the appearance of a more volumized lip. While we love matte and natural lipstick finishes, they don't help much in the lip plumping department. Need a gloss rec? Smooth on the L'Oréal Paris Infallible 8 HR Le Gloss, which comes in 25 shades ranging from nude to red. The hydrating formula keeps lips soft, smooth, colorful, and glossy for hours.
Believe it or not, there are people who would rather tone down the size of their pout. If that sounds like you, you can always read up on How to Make Your Lips Look Smaller.
Discover more tips & tricks
Keep your skin happy
See all articles
Shop Featured Makeup products
Discover More