face makeup
How to Contour Like a Pro Makeup Artist
May 07, 2021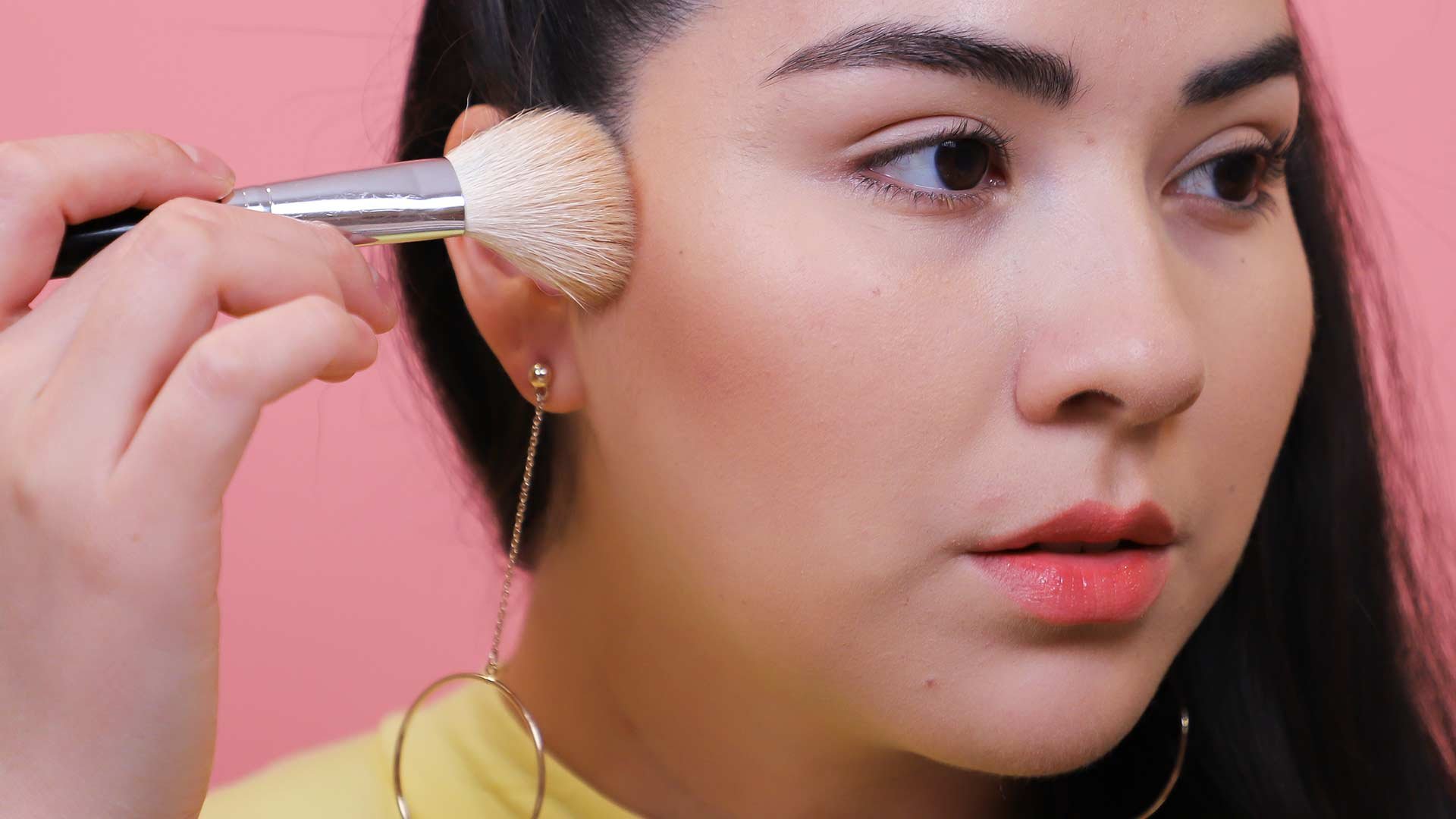 Contouring is a beauty trend that has elevated makeup to a whole other level—and for the better. This makeup technique involves using dark and light colors to enhance or slim down the appearance of certain facial features. And it has become a go-to for makeup artists and everyday women alike. However, contouring does require some practice and knowledge in order to achieve a flawlessly sculpted face. Read on for our step-by-step guide to creating the best contour for your face and learn about product recommendations you can use to get the definition and shape of your dreams.
Step #1: Determine Your Face Shape
How you contour should depend on your face shape, which means to get the best defined and highlighted results, you'll need to determine your face shape beforehand. There are six shapes in total, ranging from square to heart-shaped. We recommend checking out some online tutorials for help with determining your face shape.
Step #2: Find Your Highlighting And Contouring Products
To contour the right way, you'll need two products: one for highlighting and another for contouring. For the highlighter, pick a color that's two shades lighter than your natural skin tone. For contouring, choose a color that's two shades darker than your natural skin tone. Try picking a highlighter and contour shade from the L'Oréal Paris Infallible Longwear Shaping Foundation Makeup Sticks line. If you want a powder highlight try the L'Oréal Paris True Match Lumi Shimmerista Highlighting Powder or the L'Oréal Paris True Match Lumi Glow Nude Highlighter Palette.
Step #3: Apply Your Base Makeup
Start by prepping your face with a primer, like the L'Oréal Paris Infallible Pro-Matte Lock Makeup Primer. This will help create a smooth surface across your skin and help extend the wear of your makeup. Follow up by using color correcting concealers to mask imperfections such as dark spots or dark circles. Try using the L'Oréal Paris True Match Color Correcting Crayons, formulated to hide dark spots and neutralize redness on different skin tones. Next, layer on a foundation like the L'Oréal Paris Infallible Pro-Matte Foundation or the L'Oréal Paris Infallible Up to 24H Fresh Wear in a Powder, matte finish. Use the L'Oréal Paris Infallible Blend Artist Foundation Blender to press the product into your skin evenly.
Editor's Tip: If you can still spot a blemish, follow up with a regular concealer. Use the L'Oréal Paris Infallible Full Wear Concealer Waterproof, Full Coverage, and dot on product wherever you need a little extra coverage.
Step #4: Highlight and Contour Your Face
Reach for the contour and highlighter products and use them to accentuate specific areas on your face. It's important to note that contouring techniques will differ based on face shapes, so we recommend checking out some online tutorials and experimenting with different techniques until you find what's right for you.
Highlighting: Start by applying the light highlighter shade on areas of your face that you want to draw attention to. You can apply it under your eyes and extend it out towards the temples to give your eyes a more lifted look. You can also draw a straight line of highlight down the center of your nose to make it appear slimmer. Finish off by applying a small amount of product to the center of your forehead and on the chin to bring more dimension to those areas. After that, use a stippling brush to blend out the product and soften any harsh edges. Be sure to only blend the product into your target areas, if you begin moving the highlighter all around your face, you won't get a sculpted look.
Editor's Tip: Tap your brush into a moisturizer before applying highlighter, this will help make the product blend in and glide across the skin more seamlessly.
Contouring: To contour, follow the shadows of your own face shape with the contouring shade. If you want to add more definition to your jaw, contour along the edges of your jawbone. To create the appearance of chiseled cheeks, blend a line of contour beneath your cheekbones. For fuller-looking lips, contour the bottom of your lower lip. And if you want to make your forehead appear smaller, apply some contour along the hairline. After applying product to your target areas, use a brush or makeup blender to begin tapping the product into your skin until it blends out evenly.
Editor's Tip: Apply a dot of foundation to your makeup tool while blending in the contour so the colors blend together seamlessly and give off a natural-looking finish.
Step #5: Set Your Makeup
After putting in all that effort to sculpt and define your face, you'll want to make sure your contour stays in place throughout the day. Seal in your look with a few spritzes of the L'Oréal Paris Infallible Pro-Spray & Set Makeup Extender Setting Spray. If you prefer a dewy finish, use the L'Oréal Paris True Match Lumi Shake & Glow Dew Mist.
Photo Credit: Photo: Melissa San Vicente-Landestoy
Discover more tips & tricks
Keep your skin happy
See all articles
Shop Featured products
Discover More