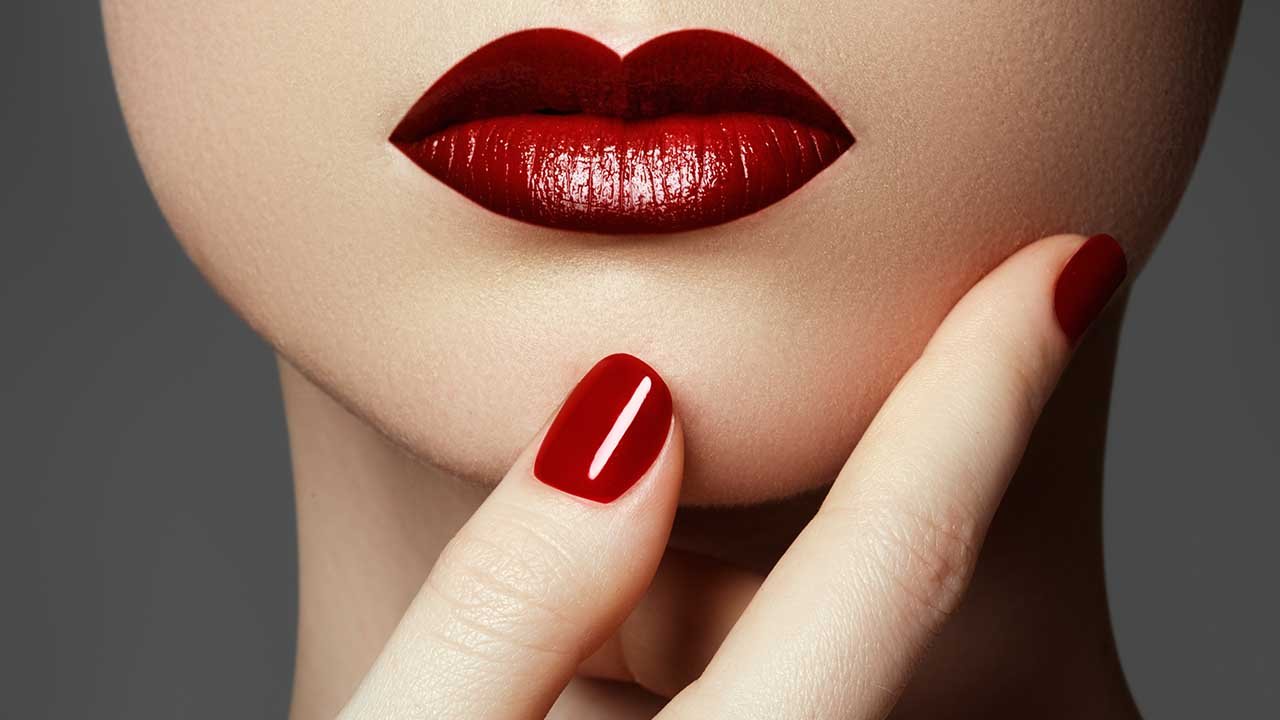 lip makeup
Lip Contouring: How to Master this Makeup Technique
If you're like many women, you may be wondering how to make your lips look bigger. While some are naturally blessed with big lips (we know, it's majorly jealousy-inducing), others have to embrace lip contouring to get the same look. From social media influencers to Hollywood A-listers to everyday fashionistas, all our sources of beauty inspiration are proving just how gorgeous an over-lined, contoured lip can look—if done correctly, that is. To make sure you're in the know about how to beautifully accentuate your cupid's bow and the edges of your pout, we've put together this easy to follow lip contouring tutorial, which includes lip liner, lipstick, lip gloss, highlighter, and concealer. Pucker up, buttercup!
WHAT IS LIP CONTOURING?
Lip contouring is pretty much what you'd imagine—using lip makeup to highlight and define your lips. And when it's done just right? You're looking at a full-on shadow and light effect that adds dimension and definition for the perfect pillow-y pout. If you have naturally thin lips, this is the look for you! If you're blessed with full lips, you can totally rock this makeup look too, you'll just be accentuating your lips even more.
HOW DO YOU CONTOUR YOUR LIPS?
Every artist needs their tools, and makeup is no exception. Before trying to contour your lips, make sure you have the right products and brushes at the ready. Once you've gathered all the necessities, you can contour to your heart's content.
What you'll need:
Lip liner
Lipstick
Lip gloss
Highlighter
Concealer
Lip brush
Get the look:
Step #1: Accentuate your cupid's bow
As with any makeup trend, it's all about a strong foundation. When it comes to the appearance of plump pouts, the cupid's bow takes center stage. (Hint: Your cupid's bow is the little dip where your top lip meets in the middle.) Even if you don't have a super-strong cupid's bow, you can fake it! All you have to do to rock this look is to work with what you've got by grabbing a lip liner, like the L'Oréal Paris Colour Riche Lip Liner, in a shade slightly darker than your natural lip tone and drawing an 'X' at the center of your upper lip.
Step #2: Over-line your lips
Using the same lip liner, outline your lips just outside of their natural shape, starting at the corners and meeting at your cupid's bow in the middle. To add dimension, fill in the outer corners of your lips.
Step #3: Choose a nude lipstick
To create the illusion of shade and light, use a lip brush to fill in all the untouched areas of your lips with a nude lipstick. We suggest the L'Oréal Paris Colour Riche Lipstick Lipcolour in Fairest Nude for a neutral hue you'll instantly fall in love with. Be sure to blend the areas where your lipstick meets your lip liner for a natural-looking finish without any noticeable lines.
Step #4: Apply lip gloss on top
To give your lips a larger-than-life look, add a dab of clear, non-sticky lip gloss—like the L'Oréal Paris Infallible 8 HR Le Gloss in Barely Nude—to the center of your lips. You might think this is unnecessary, or maybe you're more of a matte girl, but trust us. This non-negotiable step is one of the best ways to accentuate the fullest part of your lips.
Step #5: Add some highlighter
Once your lips are good to go, you'll want to lightly highlight your cupid's bow to add a dimensional touch. All you have to do is grab a liquid highlighter and outline your cupid's bow. Try the L'Oréal Paris True Match™ Lumi Liquid Glow Illuminator for a subtle shimmer. Before you know it, you'll have the soft, kissable pout of your dreams.
Step #6: And some concealer, too
To complete your lip look, use a small brush to apply a cream concealer in a shade slightly darker than your skin tone just below the bottom of your lip. This simple technique will create the illusion of a fuller pucker that looks super-natural. For this step, pick one of the concealers from the L'Oréal Paris Infallible Total Cover Concealing and Contour Kit or mix a few together for a custom shade. For precise application, use a concealer brush.
You know how to contour your lips, but what about your face? Of course, you'll want the appearance of sculpted cheeks to go along with your perfected pout, right? Head on over to our article, 8 Contouring Hacks That Can Help You Sculpt Your Face Easier, to find out how to contour the rest of your facial features.
Discover more tips & tricks
Keep your skin happy
See all articles
Shop Featured Makeup products
Discover More