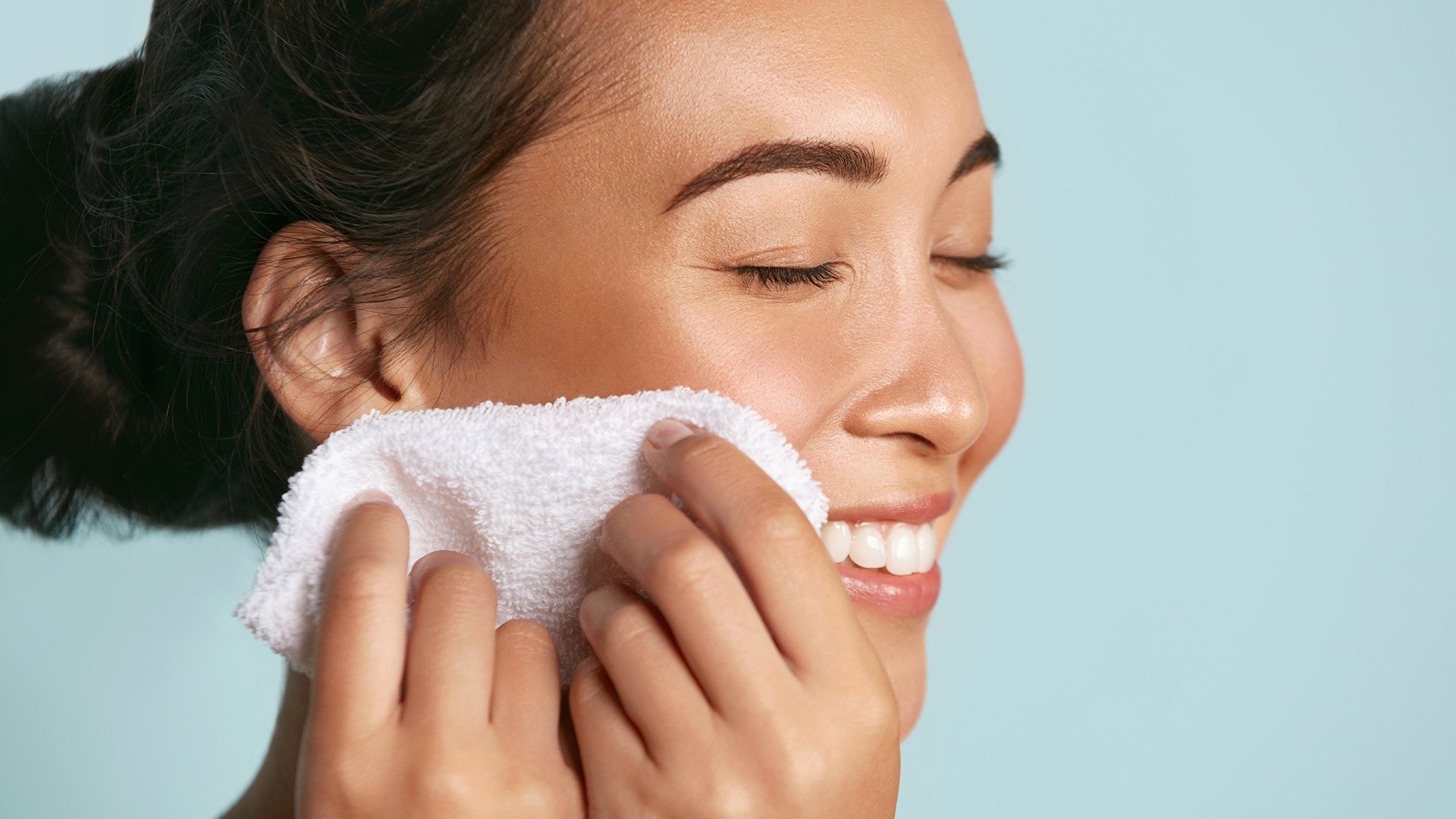 skin care concerns
6 Best Face Washing Tips for Oily Skin
If you have oily skin, you've likely dealt with your fair share of complexion frustrations. Skin that looks shiny by midday? Yep, been there. Makeup that slips and slides around your oily face? You bet. When it comes to taking care of oily skin—and avoiding future frustrations—it's all about starting your skin care routine on the right foot. And the foundation for having healthy skin starts with making sure you keep it clean by regularly washing it. Keep reading to learn how to wash and care for oily skin, and to find out about some of the best facial cleansers to keep it healthy.
Face Washing Tip #1: Pick The Right Cleanser
You can't just pick any cleanser and expect it to work when you have oily skin. Look for a facial cleanser that has a matte finish, as this can help keep your oily face from looking overly shiny throughout the day. Try the L'Oréal Paris Pure-Clay Detox & Brighten Cleanser. Clay works great on oily skin by helping to draw out impurities that are trapped under the skin. It's formulated to seamlessly transform from clay to mousse and mattify the look of your complexion. The ingredients also include charcoal—so if your skin looks dull, it will leave you refreshed and glowing.
Face Washing Tip #2: Double-Cleanse
You might find that one cleanser alone isn't quite enough to cleanse your oily face thoroughly. So, consider double cleansing. This involves using a no-rinse cleansing option like micellar water to remove dirt, makeup, and excess oils from the surface of your skin, then following it up with a rinse-off cleanser to remove any remaining impurities. Try pairing the L'Oréal Paris Micellar Cleansing Water Complete Cleanser - All Skin Types, which purifies and mattifies, with the L'Oréal Paris Pure-Clay Detox & Brighten Cleanser.
Editor's Tip:
If your skin gets oily quickly, you may be tempted to wash your face multiple times a day. However, this will do more harm than good. According to the American Academy of Dermatology, you should only wash your face twice a day (and after sweating heavily). That's because over-cleansing your skin can lead to an increase in oil production, which can leave your complexion looking even greasier. So it's best to stick to your morning and evening skin care regimen.
Face Washing Tip #3: Rinse Or Wipe After A Workout
For those who enjoy working out at home and going for runs, this one's for you. Make sure to always keep a stack of an easy-to-use cleanser, like the L'Oréal Paris Ideal Clean™ All Skin Types Makeup Removing Towelettes nearby. They're perfect for cleansing your skin on-the-go without over-drying it. This way, you can easily clean off your face after a run in the park. Just swipe, and you're good to go!
Face Washing Tip #4: Follow Up With Moisturizer
Cleansing and moisturizing go hand in hand. And if you're normally skipping out on moisturizers because you don't want to add excess oil, you could be doing your skin more harm than good. If your skin feels stripped it can create even more oil to overcompensate for the loss of natural sebum. Instead, look for a moisturizer that's formulated for your skin type. L'Oréal Paris Hydra Genius Daily Liquid Care - Normal/Oily Skin is formulated with hyaluronic acid and aloe vera water to help provide long-lasting hydration. Plus, it has a matte finish.
Face Washing Tip #5: Exfoliate Regularly
Exfoliating helps remove dead skin cell buildup from the surface of your skin. Try the L'Oréal Paris Pure-Sugar Purify & Unclog Kiwi Scrub, which will provide deep and gentle exfoliation to help unclog pores and leave your skin less shiny. You can use this scrub up to three times a week for the best results. Keep in mind that how often you should exfoliate depends on your skin. Pay attention to how your face responds to determine what works best for you.
Face Washing Tip #6: Give Face Masks A Try
A few times a week, add a face mask to your routine to help keep shine at bay. Grab the L'Oréal Paris Pure-Clay Detox & Brighten Face Mask, which works by drawing out dirt and oil trapped under your skin. Apply an even layer to clean, dry skin, leave on for 10-15 minutes, and rinse thoroughly with lukewarm water. For best results, use this mask up to three times a week.
Next: 10 Skin Care Hacks for Oily Skin
Discover more tips & tricks
Keep your skin happy
See all articles
Shop Featured Skin Care products
Discover More