skin care concerns
11 Things You Shouldn't Do if You Have Oily Skin
January 27, 2021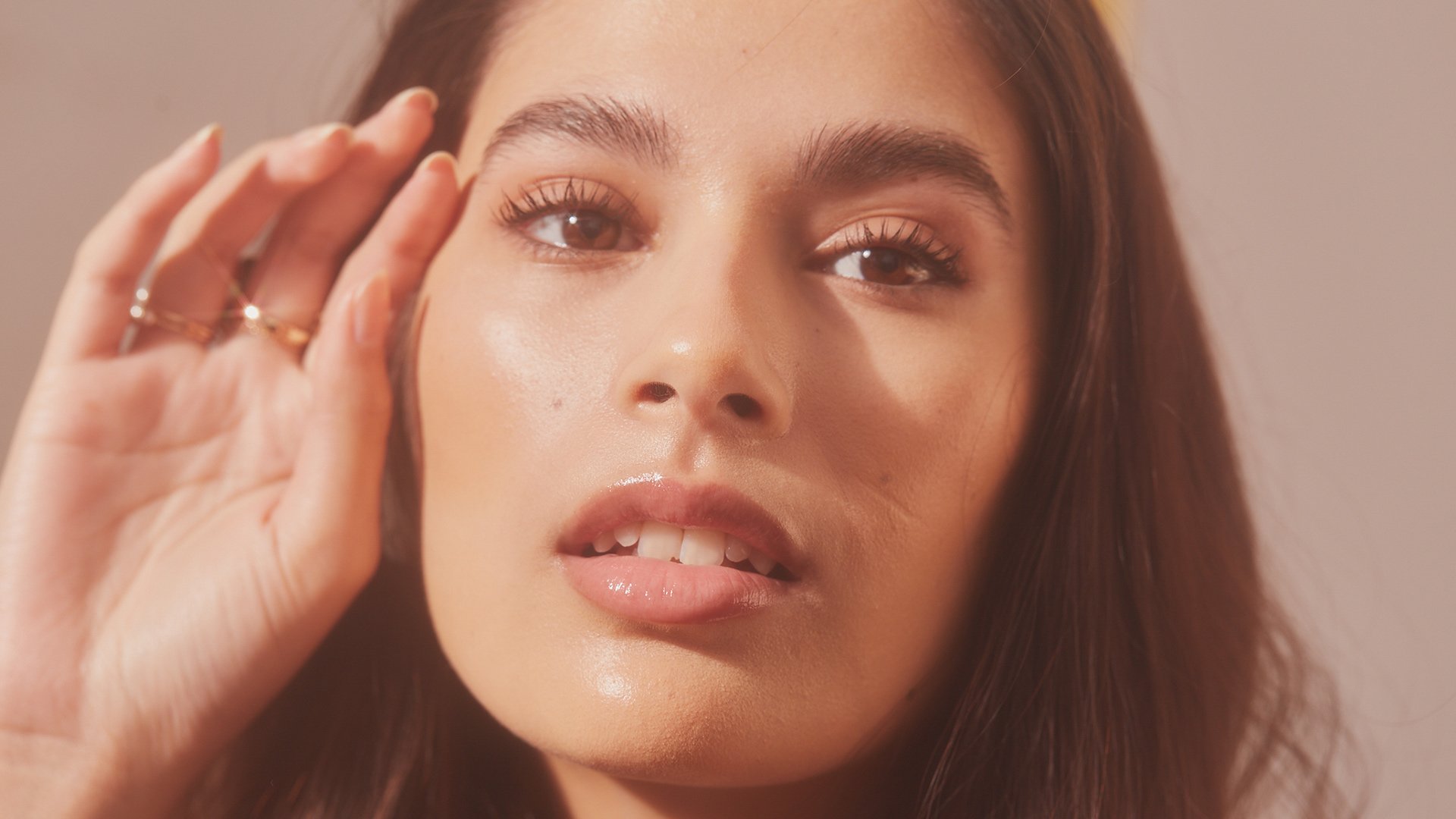 Finding a skin care routine that works for your skin type can be challenging. That paired with misinformation can make the process feel like a real uphill battle. For example, if you have oily skin then you might think that it's best to wash and exfoliate your skin multiple times a day to help wash away the extra oil, but the truth is, that just isn't the case. If that's news to you don't worry, though. Here, we're addressing common misconceptions and mistakes and offering a guide on what not to do in your skin care routine for your oily skin.
Don't Over Wash Your Face
While it may seem like washing your face multiple times a day can help get rid of excess oil, cleansing too much can be counterproductive. It can actually cause your skin to produce even more oil because you're stripping your skin of essential moisture, causing your skin to overcompensate. Instead, wash your face twice a day, once in the morning and once in the evening. Try the L'Oréal Paris Ideal Clean Foaming Cleanser which gently and effectively removes makeup, dirt, and oil, minimizes the look of large pores and doesn't make your skin feel taut and uncomfortable after. For a deeper clean at night, try using the L'Oréal Paris Ideal Clean Makeup Removing Towelettes right before your regular cleanse.
Don't Over Exfoliate
Similarly to cleansing, you might think that aggressively scrubbing your skin can rid your complexion of excess oil, but it's better to be gentle. As far as how often you should exfoliate, it depends. Some people can handle daily exfoliation, while others may only be able to handle doing so once or twice a week. Start by exfoliating once a week and increasing frequency depending on how your skin responds.
Don't Use A Drying Toner
Adding a toner into your routine can help tone and balance the skin and remove any impurities that might be lingering on your face even after a cleanse. That said, make sure you go with a hydrating formula so that you're not over-cleansing or drying out your face. Look for alcohol-free options, like the L'Oréal Paris HydraFresh Toner, which has a gentle, non-drying formula. Apply it with a cotton ball to your skin morning and night after cleansing.
Don't Apply Skip Out On Moisturizer
Like it or not, having oily skin doesn't give you a free pass to skip out on moisturizer. In fact, taking a pass on moisturizer is a major oily skin mistake. According to the American Academy of Dermatology (AAD), even though you have oily skin, it's important to apply moisturizer daily to keep your skin hydrated. It's all about finding one that's formulated for your skin type, like the oil-free, water-based L'Oréal Paris Hydra Genius Daily Liquid Care for Normal/Oily Skin, which provides long-lasting hydration and has a matte (non-shiny) finish.
Don't Wear Face Makeup With a Radiant Finish
Foundation that has a dewy, radiant finish is a great choice for those with dry complexions, but not so much for oily skin, as it can make you look even shinier. Instead, reach for matte or powder formulas, like L'Oréal Paris Infallible Pro-Matte Foundation as well as the L'Oréal Paris Infallible Fresh Wear in a Powder Foundation that won't leave skin looking shiny or riddled with grease.
Don't Touch Your Face Throughout The Day
This may seem like a simple enough rule, but you'd be surprised how hard this is to follow. But it's a must. Touching your face throughout the day can spread dirt, oil, and bacteria from your hands to your face and make oily skin produce more oil. Make sure you're only touching your face when you're doing your skin care routine or makeup and make sure to always use clean hands.
Don't Skip SPF
Sunscreen helps prevent sun damage that can lead to wrinkles, age spots, and even skin cancer, according to the AAD. So yes, sunscreen every day is necessary. If you're concerned about breakouts and increased oiliness, look for sunscreens that contain zinc oxide and titanium dioxide, and are free of fragrance or oils.
Discover more tips & tricks
Keep your skin happy
See all articles
Shop Featured Skin Care products
Discover More