skin care concerns
Why This Dark Spot Corrector Is A Must-Have
February 03, 2021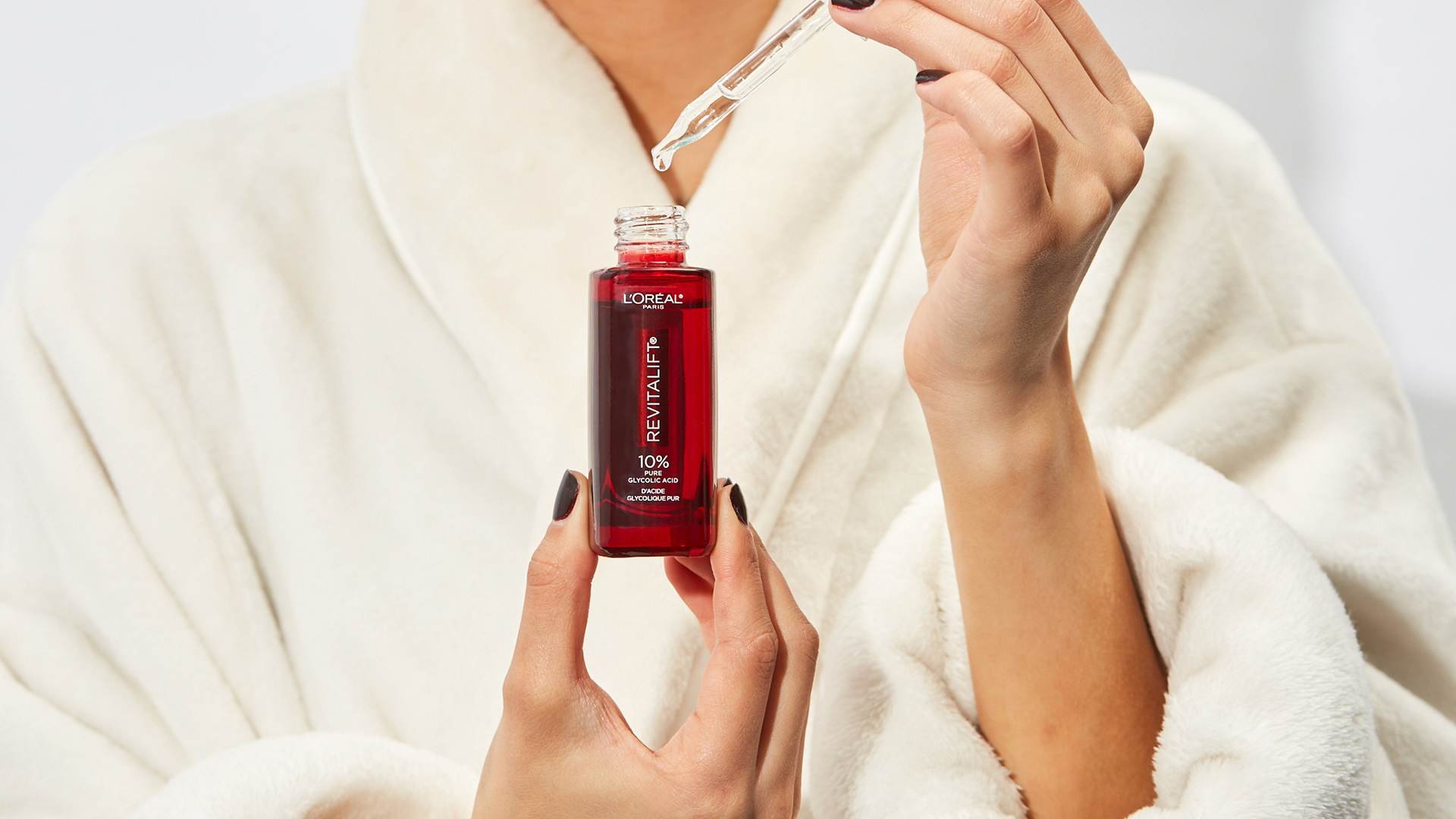 A flawless-looking complexion is what we all hope for but may sometimes seem unachievable, especially if you suffer from dark marks. And although getting rid of dark spots can't happen overnight, there are steps you can take in your skin care routine to help diminish their appearance. One skin care product that can help you achieve this — however you may be overlooking — is a dark spot corrector. Keep reading to learn what causes dark spots and how to put our favorite dark spot corrector to use. Plus, we've also included tips and other skin care product recommendations that can also help reduce the look of dark spots.
What Causes Dark Spots?
According to the Skin Cancer Foundation, dark spots can appear on all skin types—and the main cause of dark spots is sun damage. When you spend time in the sun without protection, this can lead to the appearance of visible signs of aging down the road, such as dark spots and fine lines and wrinkles. Other common causes of dark spots are acne scarring, which can lead to hyperpigmentation and age spots.
The American Association of Dermatology states that hyperpigmentation is most common among people with darker skin tones. When there's a greater amount of hormones in the skin, this can lead to an increase in melanin production which leads to dark spots. And according to the Skin of Color Society, post-inflammatory hyperpigmentation (PIH) occurs after there is damage or irritation to the skin. The most common skin issues that lead to this are acne, burns, and eczema.
What Is Dark Spot Corrector?
Dark spot corrector is a skin care product, generally, with a serum or moisturizer-like consistency, that can help fade the appearance of dark spots with continued use over time. Typically, you'd apply a dark spot corrector in between cleansing and moisturizing. Our go-to dark spot corrector is the L'Oréal Paris Revitalift Derm Intensives 10% Pure Glycolic Acid Serum. This face serum is formulated with glycolic acid, an effective alpha hydroxy acid (AHA) resurfacing agent for younger-looking skin. This glycolic acid serum is specially blended with aloe, which is renowned for its soothing benefits. The formula is also fragrance-free, paraben-free, mineral oil-free, and dye-free, so you can use it daily with ease of mind. Your skin will feel smoother and look brighter over time.
Apply the L'Oréal Paris Revitalift Derm Intensives 10% Pure Glycolic Acid Serum to your skin about two to three times per week at night (you can build your way up to daily use if desired). It's a serum, so make sure to apply it over cleansed skin before moisturizing. Apply four to five drops and use your hands to gently pat the product in. You can then follow up with the L'Oréal Paris Revitalift Triple Power Anti-Aging Moisturizer, formulated with vitamin C to help boost your skin's radiance and even out the skin tone.
Editor's note: Products with glycolic acid may increase photosensitivity, so it's important to apply SPF the morning after use. Try the L'Oréal Paris Revitalift Triple Power Day Lotion SPF 30.
Other Ways To Minimize The Appearance Of Dark Spots
You may not be able to snap your fingers and see your dark spots disappear—but thankfully, you can minimize their appearance over time with a few other effective tips.
Tip #1: Use Products Formulated With Retinol
According to the AAD, using skin care products formulated with retinol, can help to fade the appearance of dark spots. Retinol can be tough on sensitive skin, and it can cause your skin to start flaking if not used correctly. So consult a dermatologist who can help you formulate the right skin care plan for your individual needs.
Tip #2: Add Exfoliation To Your Skin Care Routine
The AAD also explains that chemical peels containing glycolic acid can help exfoliate skin's surface and reduce the appearance of dark spots. To up your exfoliation game, look for a facial cleanser that contains glycolic acid, such as the L'Oréal Paris Revitalift Bright Reveal Brightening Daily Scrub Cleanser which also contains micro-pearls that help remove impurities from the surface of the skin.
Tip #3: Apply Color-Correcting Concealer
For a quick way to cover up dark spots, opt for a color-correcting concealer. Color correctors can come in several different colors that work to hide dark spots, including peach for fair to light skin tones, bisque for light to medium skin tones, and orange for medium to deep skin tones.
Tip #4: Follow Up With Foundation
If you're trying to cover up your dark spots completely, use a color-correcting concealer with a full-coverage foundation. The L'Oréal Paris Infallible Up to 24H Fresh Wear in a Powder, matte finish is a prime pick for its weightless texture and all-day full coverage.
Photo: Chaunte Vaughn
Discover more tips & tricks
Keep your skin happy
See all articles
Shop Featured Skin Care products
Discover More