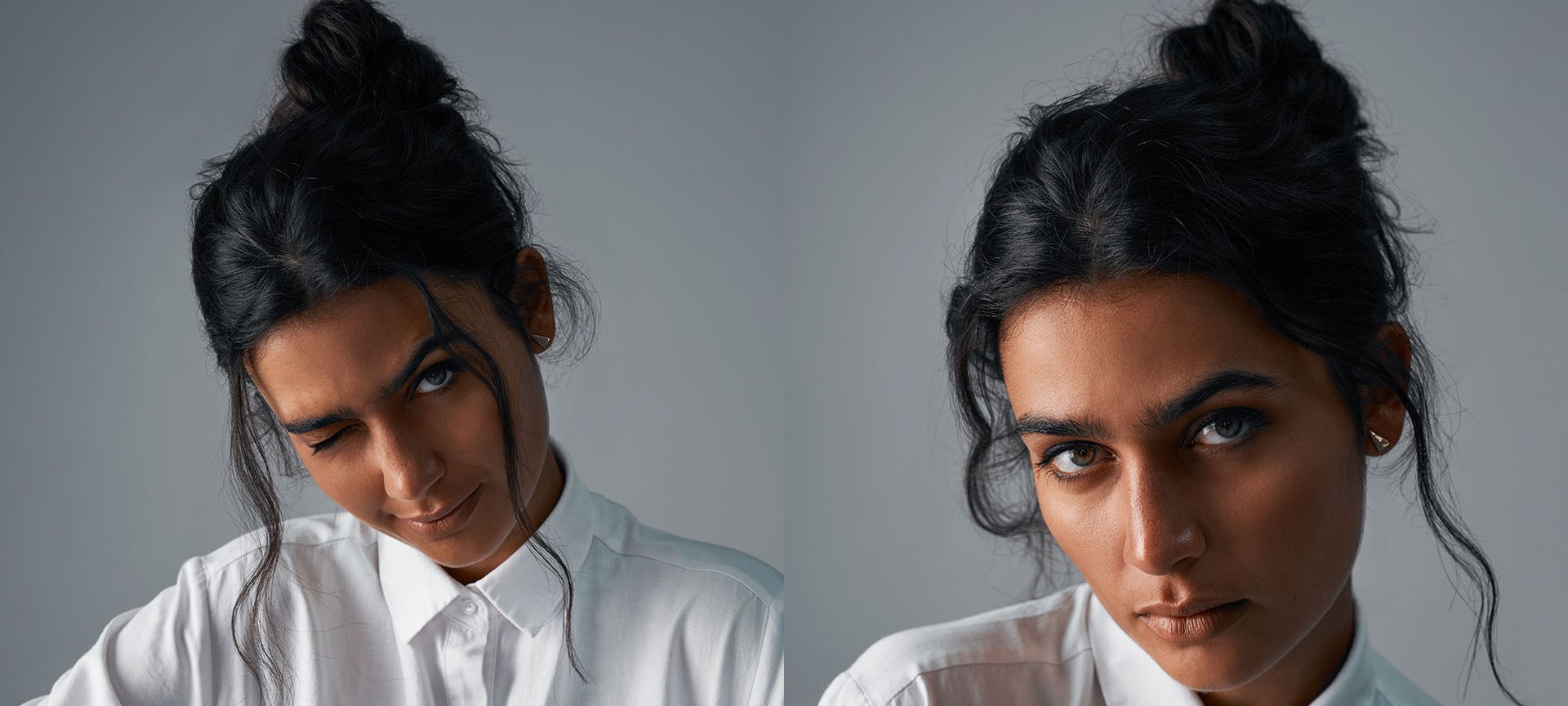 Having long hair means you've got a lot of length to play with—lucky you! However, having long hair also means more time and effort put into styling your mane, which isn't always a fun thing to do daily. Fortunately, there are various long hairstyles you can take advantage of that are simple and easy-to-do, like a messy bun. Messy buns are perfect for days when you don't feel like doing much to your hair but you still want to look put together. And while it may seem tricky to create while working"="" with longer lengths—there's no need to worry. Here, we've gathered four different versions of messy bun styles for long hair, along with tutorials and product picks you can use to create your messy bun hairstyle.
4 Messy Bun Hairstyles
Not every updo requires an expert's skill set. Before you start working on your hair it's important to gather all the items you'll need beforehand to make the entire process easier. For a messy bun hairstyle, you'll need a hairbrush, comb, bobby pins, hair elastics, dry shampoo, and hairspray. Check out these four easy-to-do messy bun hairstyle tutorials below.
Style #1: The Classic Messy Bun
For an effortless look that has both volume and texture, try the classic messy bun. Start by applying some of the L'Oréal Paris Elvive Dream Lengths Air Volume Dry Shampoo, which will give your mane a clean-feeling, full-bodied look. Shake the bottle well, spritz it onto your strands, and then use a comb to tease your hair at the roots to add body. Gather your lengths and tie them into a messy ponytail. Then loosely twist the ponytail into a bun and secure it with a few bobby pins—but remember, the more tousled it looks the better. So, don't worry about any ends poking out, as this only enhances the overall look.
Editor's Tip: Lay down your edges in the front to complete the look. Use a small edge brush and apply a dime-size amount of the L'Oréal Paris Lock It Extreme Style Gel Lock It Clean Style Gel to your baby hairs to keep them in place.
Style #2: The Disheveled Low Messy Bun
For a more sophisticated style, try rocking a disheveled low bun. This is a great pick for those who don't always want to wear a high bun. Start by spritzing the L'Oréal Paris Elvive Dream Lengths Air Volume Dry Shampoo into your lengths and roots. Use a comb to tease your strands and add body, then use your hands to gather your hair into a low ponytail. Twist the ponytail into a low bun and secure it with an elastic or a few bobby pins. Complete the look by spritzing on a strong-hold hairspray like the L'Oréal Paris Elnett Satin Hairspray Strong Hold to help keep everything in place.
Style #3. The Wet Hair Messy Bun
This next messy bun hairstyle is great for those lazy summer days spent lounging by the pool or on the beach. For this look, you'll need to start with damp hair since it is, after all, a wet hairstyle. Reach for a wave-enhancing hairspray and spritz it onto your damp hair. Then use your hands to pull your lengths back into a bun, securing it with a hair tie. Gently pull out some strands to give the hairstyle a messy effect.
Editor's Tip: Don't forget to finish off the look by adding in a few clips or hair jewelry to enhance the 'do.
Style #4. The Dutch Braids Low Messy Bun
Somehow, braids just seem to elevate any look—and this particular style combines two Dutch braids with a chic messy bun. Start by prepping and parting your hair for the two braids, which you can learn how to create in our article, How to Dutch Braid Your Hair. Create two separate braids on the opposite sides of your head and tie it off with a mini hair elastic. Then gather both braids into a low ponytail and wrap it into a bun. Add a few bobby pins to keep the style in place, and you're all set!
Editor's Tip: After you've created your braids, gently pull apart some of the strands to give them a bit of texture.
Photo Credit: Chaunte Vaughn
Next: 10 Jumbo Braided Hairstyles That Are Perfect For Any Season
{ "@context": "https://schema.org/", "@type": "WebPage", "speakable": { "@type": "SpeakableSpecification", "cssSelector": ["speakable-content"] }, "url": "https://www.lorealparisusa.com/beauty-magazine/hair-style/long-hairstyles/how-to-do-a-messy-bun-with-long-hair" }
Discover more tips & tricks
See all articles
Shop Featured Hair Style products
Discover More
{ "@context": "http://schema.org", "@type": "BreadcrumbList", "itemListElement": [ { "@type":"ListItem", "position": 1, "item": { "@id": "/", "name": "Home" } } , { "@type":"ListItem", "position": 2, "item": { "@id": "https://www.lorealparisusa.com/beauty-magazine", "name": "Beauty Magazine" } } , { "@type":"ListItem", "position": 3, "item": { "@id": "https://www.lorealparisusa.com/beauty-magazine/hair-style", "name": "Find Your Next Hot Look" } } , { "@type":"ListItem", "position": 4, "item": { "@id": "https://www.lorealparisusa.com/beauty-magazine/hair-style/long-hairstyles", "name": "Long Hairstyles" } } , { "@type":"ListItem", "position": 5, "item": { "@id": "https://www.lorealparisusa.com/beauty-magazine/hair-style/long-hairstyles/how-to-do-a-messy-bun-with-long-hair", "name": "how-to-do-a-messy-bun-with-long-hair" } } ] }