hair color tutorials
L'Oréal Paris Le Color Gloss Review and Tutorial
October 23, 2020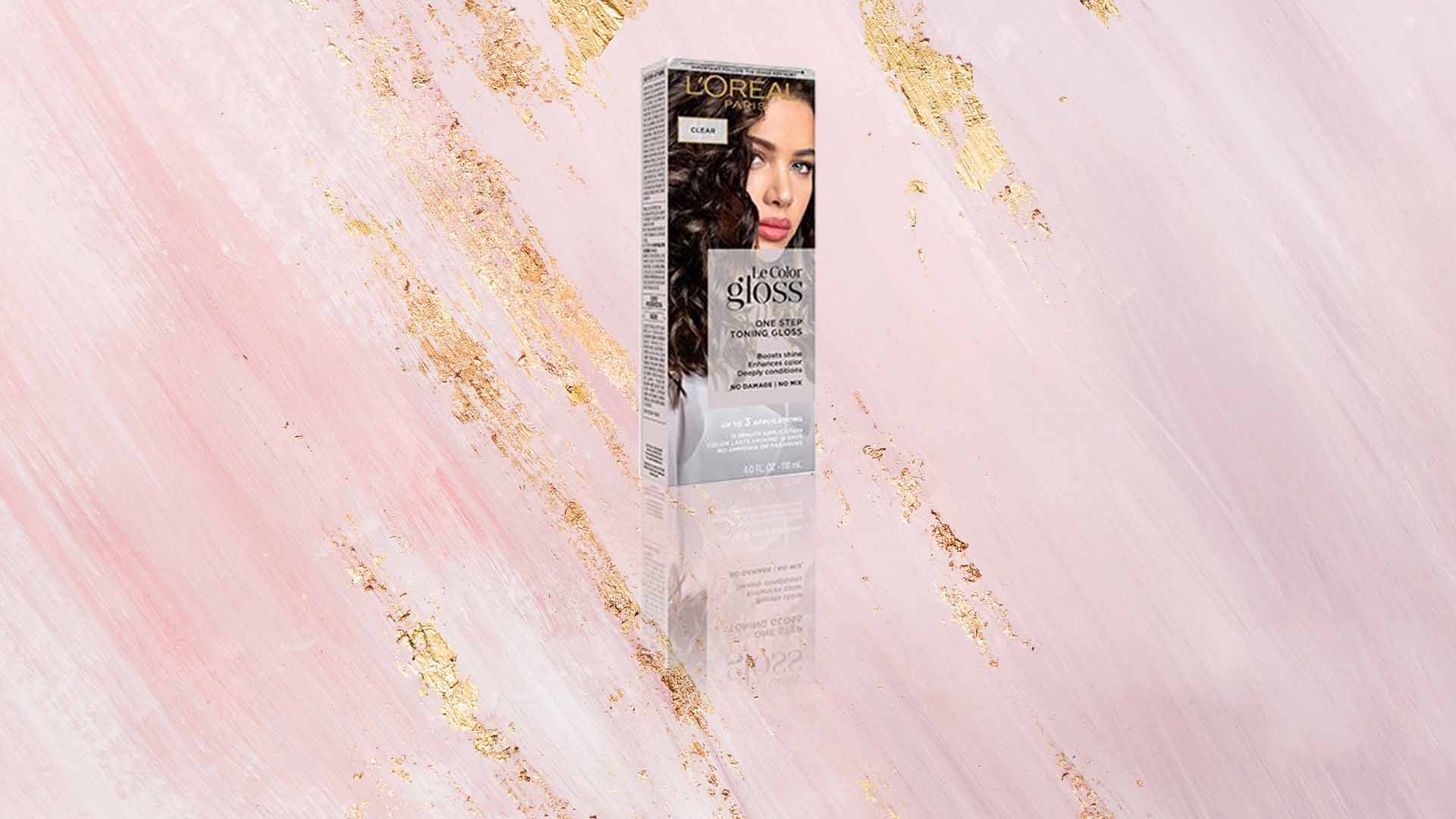 When your hair needs a revamp, it doesn't have to send you running straight for the salon. Nor does it necessitate breaking out permanent hair color and completely changing your mane (unless you want it to!). You can refresh your hair color (whether we're talking about your natural hue or one that's courtesy of a bottle) with a hair gloss—at home. L'Oréal Paris is introducing Le Color Gloss One Step In-Shower Toning Gloss to boost shine and enhance color without damage. Here, find our review of the at-home gloss, complete with a tutorial on using it to upgrade your strands.
What Is An At-Home Hair Toning Gloss?
A hair gloss is typically thought of as an in-salon treatment, but it can be done at home, too. Both in-salon and at-home hair glosses are meant to give you shiny, glossy (who would have guessed?) hair. A toning gloss has an added benefit; it can tone your current hair color, either bringing out your undertones or reducing ones you aren't so fond of. This could mean taking down brassiness or boosting beautiful warm tones.
L'Oréal Paris Le Color Hair Gloss Review
Our salon-inspired gloss allows you to amp up shine, enhance your hair color and tone, and deeply condition your mane all in one step. The result? Hair is left looking unbelievably healthy with a fresh hint of color. The non-damaging at-home treatment is formulated without ammonia and parabens and is made with a coconut oil-infused deep-conditioning base. The formula is also color and keratin safe and can be used on all hair types and textures.
Don't think of a hair gloss as a long-term commitment. This color update lasts for about 10 days, so you can re-up it if you'd like to or move on to something new when the time comes. If you're always interested in changing up your color, you'll love that our best hair gloss comes in eight different shades, plus a clear variant that focuses on shine and conditioning.
How To Use Our At-Home Hair Gloss
Using a salon-inspired gloss is easier than you would assume. Despite the inspiration, you definitely don't need to be a pro to do it. In fact, Le Color Gloss really is no hassle to use because it requires no mixing and can be applied in the shower. Here's what to do:
1. Pick your shade
Choosing which color of Le Gloss to use doesn't require a lot of guesswork. You'll want to pick based on your current color. If you're a brunette, there are two shades to choose from (one cool and one warm); if you have red hair, you can decide to go auburn or copper, and so on. There are shades for brunettes, blondes, and redheads, and black hair. If your hair doesn't fall into any of these color categories, try enhancing your locks with the clear hair gloss.
2. Hop in the shower
Like we mentioned, your at-home gloss should be used in the shower. Get in and wash your hair as you normally would. You want to use the gloss on clean, damp hair.
3. Open the tube
Since Le Color Gloss doesn't need to be mixed, you can get right to it. Open the tube, and don't be shocked by the color. The formula will appear stronger than the actual result.
Editor's tip: The gloss may stain your hands, so you can wear a pair of disposable gloves to shield your skin. If your skin does get strained, wash thoroughly with soap and water.
4. Apply your gloss
Evenly distribute Le Color Gloss through your hair. Be thorough, making sure not to miss any spots.
5. Wait it out
You'll have to give your gloss a little time to work. Set a timer for 15 minutes and focus on another part of your shower routine, like shaving your legs, or toss your hair up and put on a robe so you can get out of the shower. Think of this as hair gloss intermission.
6. Rinse and style
Once that timer goes off, go ahead and rinse your hair with water to remove the formula from your strands. When the water runs clear, you can wrap up your shower and style your hair. We love how a fresh, glossy mane looks with beachy waves.
Bonus: Boost the gloss
If you love your results but want a deeper look, try using the gloss again after seven days.
Editor's tip: Your hair gloss will last about 10 days, but if you're ready for a change before then, you can remove the color with a clarifying shampoo.
When To Use Le Color Gloss
Because our toning gloss isn't damaging, there aren't strict rules about when to use it. You can treat your locks to a new or upgraded look anytime your hair needs a pick-me-up or in-between colorings to banish dullness.
Next: What Is Toning Shampoo?
Discover more tips & tricks
Keep your skin happy
See all articles
Shop Featured Hair Color products
Discover More