hair color ideas
How To Get Red Wine Hair Color At Home
Take a sip of your new favorite shade.
September 20, 2018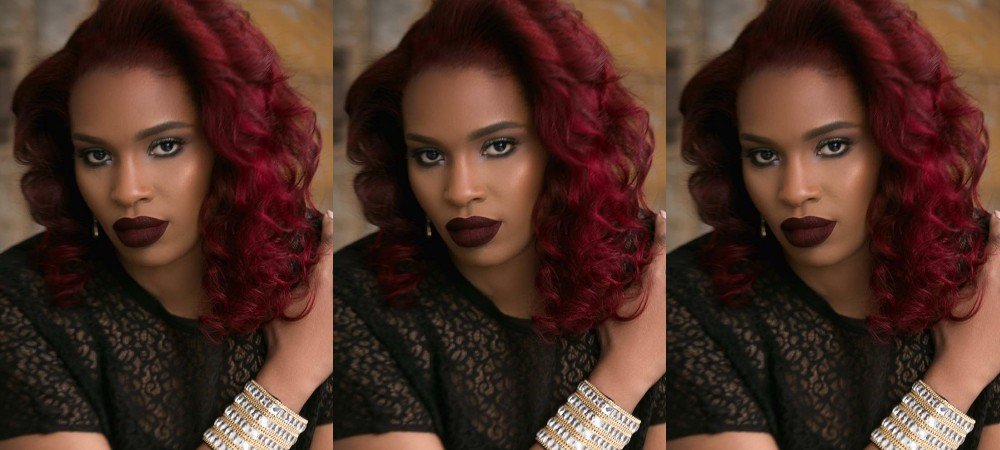 When it comes to seasonal hair color trends, red wine hair color is one of our favorite fall hues. This deep red shade blends purple, copper, and chocolate brown to create a vibrant hair color that embodies the same warmth and richness of the drink that inspires its name. Ready to take a sip of this dynamic shade? Keep reading to learn how to get red wine hair color at home and how to maintain it with a proper hair care routine.
What Is Red Wine Hair?
Similar in spectrum to burgundy hair, red wine hair takes brown to another level. The key to getting this gorgeous rich color is the strategic placement of partial highlights in various shades of copper, chocolate browns, and lighter reds to add dimension and depth. The best part is that this color is super customizable to fit your preferences, natural hair color, and skin tone.


While a professional can get your color as close to your favorite vino as possible, you can also get red wine hair at home. For some advice before you dive into the dye, consult with the L'Oréal Paris HairColor Concierge to chat with hair pros who can provide colored hair tips, direct you to video tutorials, and more.

How To Get Red Wine Hair At Home
If you're confident in your coloring abilities, try one of the following at-home hair color kits. Just keep in mind that you'll also need a hair highlighting kit to get the full effect of this hair color.
If you want a semi-permanent red wine hair color try the L'Oréal Paris Colorista Semi-Permanent Hair in Maroon or Burgundy.
If you want a permanent red wine hair color try the L'Oréal Paris Superior Preference in Medium Auburn Brown or the L'Oréal Paris Féria in Deep Burgundy Brown. Be sure to follow the directions on the kit to get the best results, as processes can change from kit to kit.

How To Take Care Of Red Wine Hair
Once you have a red wine mane, keeping your hair vibrant and healthy is a must. To take the best care of your strands, switch to a hair care system that's safe for color-treated hair. Try the L'Oréal Paris EverPure Sulfate-Free Bond Strengthening Color Care Shampoo and L'Oréal Paris EverPure Sulfate-Free Bond Strengthening Conditioner. The line is formulated to deeply care for and condition hair while helping your hair color stay strong.
When your red wine colored hair needs a color boost, you can refresh it at home with a hair gloss. Grab the L'Oréal Paris Le Color Gloss One Step In-Shower Toning Gloss in Auburn for an at-home treatment that will work to enhance your red wine hair color and tone, while also deeply conditioning your strands.

Next: Golden Copper Hair Is In, Here's How To Get It

Written by: Lauren Paige Richeson, Photo Credit: Anais AnaBel J, IG/ @beautybyanabelj
{ "@context": "https://schema.org/", "@type": "WebPage", "speakable": { "@type": "SpeakableSpecification", "cssSelector": ["speakable-content"] }, "url": "https://www.lorealparisusa.com/beauty-magazine/hair-color/hair-color-ideas/how-to-get-red-wine-hair" }
Discover more tips & tricks
Keep your skin happy
See all articles
Shop Featured Hair Care products
Discover More
{ "@context": "http://schema.org", "@type": "BreadcrumbList", "itemListElement": [ { "@type":"ListItem", "position": 1, "item": { "@id": "/", "name": "Home" } } , { "@type":"ListItem", "position": 2, "item": { "@id": "https://www.lorealparisusa.com/beauty-magazine", "name": "Beauty Magazine" } } , { "@type":"ListItem", "position": 3, "item": { "@id": "https://www.lorealparisusa.com/beauty-magazine/hair-color", "name": "Bold Ideas From Hair Color Pros" } } , { "@type":"ListItem", "position": 4, "item": { "@id": "https://www.lorealparisusa.com/beauty-magazine/hair-color/hair-color-ideas", "name": "Hair Color Ideas" } } , { "@type":"ListItem", "position": 5, "item": { "@id": "https://www.lorealparisusa.com/beauty-magazine/hair-color/hair-color-ideas/how-to-get-red-wine-hair", "name": "how-to-get-red-wine-hair" } } ] }