hair color trends
How to Get Cold Brew Hair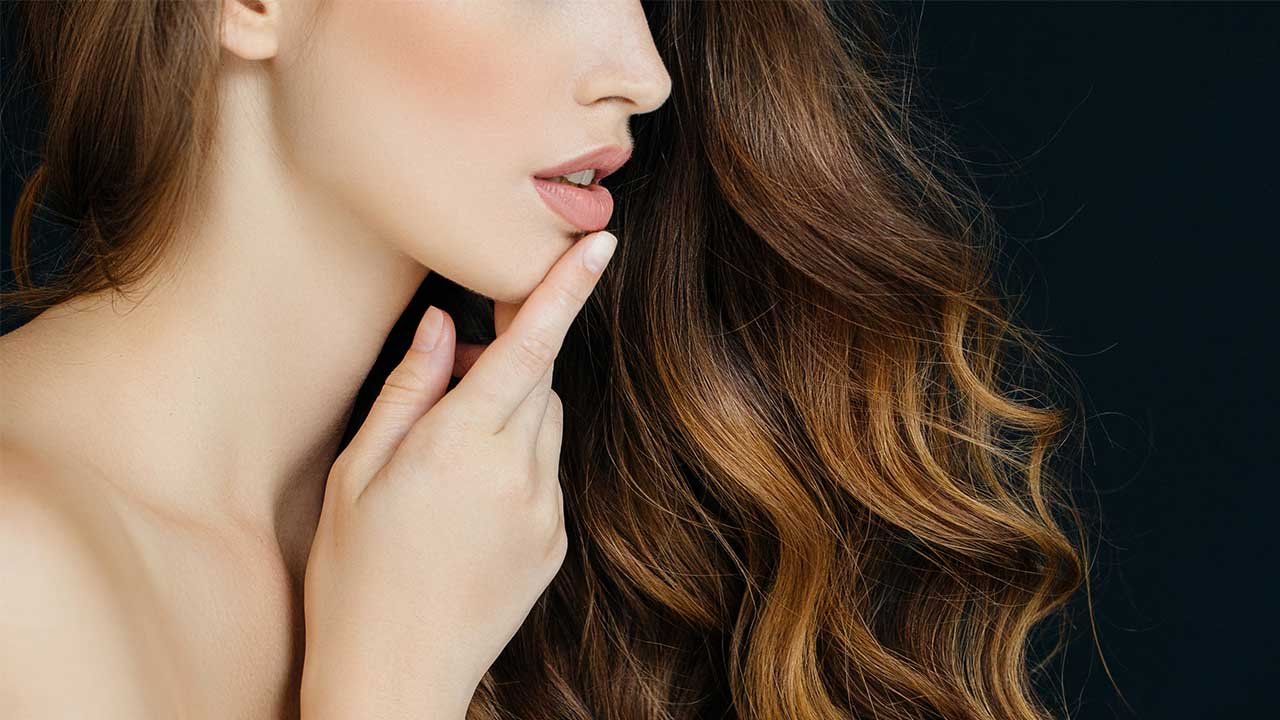 From pumpkin spice to caramel latte, we love a coffee-inspired hair color! The latest hue worthy of a spot on the menu at your favorite coffee shop? Cold brew hair, of course! Keep reading for our step-by-step tutorial on how to try this hair color trend for yourself and how to change your hair care routine to keep your hair looking brew-tiful all season long.
WHAT IS COLD BREW HAIR?
Cold brew hair is a must-try hair color trend that mimics your favorite cold caffeinated beverage. The color technique mimics the beautiful color blends that occur when you mix coffee with a splash of milk and ice. The look is totally customizable—just like your coffee. If you drink your coffee black, your cold brew is likely darker, mixed with reddish hues from melted ice. If you take your coffee with lots of milk and sugar, your cold brew will surely be light and sweet. It's up to you which shade of cold brew you take your hair color inspiration from!
WHICH SHADE OF COLD BREW HAIR IS RIGHT FOR YOU?
As we mentioned above, cold brew hair is totally customizable and you can choose any shade you like. You can opt to match your hair color to your coffee order or coordinate your color to your skin tone—the latter would be our recommendation! A good rule of thumb to keep in mind when deciding on a hair color is to choose one with undertones that are opposite of your skin's undertones. This means if you have warm undertones, go for a hair color on the cooler side and vice versa. Not sure what your undertones are? Turn to your veins! If your veins are blue or purple, you have cool undertones. If they're green, you have warm undertones.
WHAT SHOULD YOU KNOW BEFORE CHOOSING A COLD BREW HAIR COLOR?
Keep in mind that this hair color may be best done by a professional. While we love DIY hair color, a trained eye will be able to expertly place highlights and lowlights to create your ultimate cold brew hue, not to mention, they can let you know if the shade you want will work for your skin tone. If you have naturally dark locks, keep in mind that you'll have to bleach sections of your hair to achieve your desired color. Regardless of your starting shade, this hair color doesn't require bleaching or coloring your roots, which means you can get away with more time in between touch-ups. Works for us!
CAN DO YOU GET COLD BREW HAIR AT HOME?
If you still want to try and get the look at home, grab a hair highlighting kit! Follow the directions included with your specific kit (they can vary from kit to kit) and paint highlights onto your hair for a DIY caffeinated color.
HOW DO YOU TAKE CARE OF COLD BREW HAIR?
Just as with any new hair color, you want to use hair care products that are safe for color treated hair. Try the L'Oréal Paris EverPure Repair & Defend Shampoo, L'Oréal Paris EverPure Repair and Defend Conditioner, and L'Oréal Paris EverPure Repair Remedy Balm. This line will help restore strength and brilliance to your locks. To give your hair some extra TLC, try a skin care-inspired hair mask like the L'Oréal Paris EverPure Intense Repair Hair Sheet Mask.
HOW SHOULD YOU STYLE COLD BREW HAIR?
There are endless ways you can style your beautifully colored locks! Try curling your hair to show off the beautiful blend of colors in your mane. Prefer a heat-free option? Use a wave spray, like the L'Oréal Paris Advanced Hairstyle AIR DRY IT Wave Swept Spray. Simply spray the product throughout towel-dried hair and allow it to air dry to define your hair's natural shape and texture. Another great hairstyle for showing off cold brew hair is a braid. Check out our article, 3 Braid Hairstyles You Can Do in Under 5 Minutes, for braid hairstyle inspo.
Want another beverage-inspired hair color idea to try? Head over to our article, How to Get Cream Soda Hair Just in Time for Fall.
Discover more tips & tricks
Keep your skin happy
See all articles
Shop Featured Hair Care products
Discover More