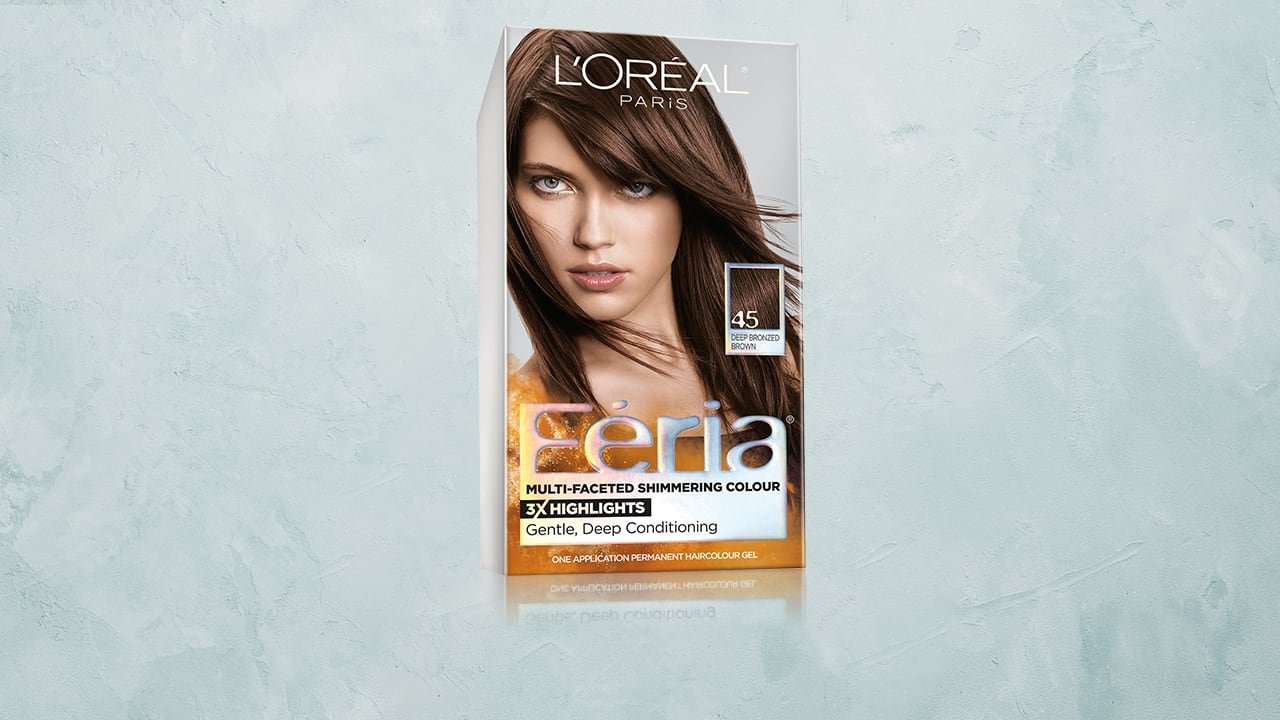 For us, mornings begin after taking the first sip of our go-to coffee order. There's just something about a freshly brewed cup that instantly starts our day off on a positive note. That being said, it's no secret that coffee has become a source of inspiration in more ways than adding a bit of caffeine into our systems. From coffee scrubs to coffee-inspired hair colors, there's no denying that this beverage has been making a name for itself in the beauty world, too. Speaking of the latter, the newest hair color trend happens to be an ode to coffee lovers everywhere. We're talking about French roast hair! Below, we're sharing everything you need to know about this must-try hair color, from what it entails to how to get a French roast hair color for yourself. Drink up!
WHAT IS A FRENCH ROAST HAIR COLOR?
A French roast hair color is ideal for anyone looking for a dimensional brunette mane. This rich, creamy color is inspired (as you can imagine) by a delicious cup of French roast coffee. The color features a dark brown base with warm, bronze or red tones throughout.
HOW TO GET A FRENCH ROAST HAIR COLOR
Want to give the French roast hair color trend a try? If you're headed to the salon, ask your colorist to spice up your dark brunette mane with multi-toned bronze highlights. More of a DIY gal? Getting a French roast hair color at home is easy! Simply reach for the L'Oréal Paris Féria in Deep Bronzed Brown. This at-home hair coloring kit will give your mane multi-faceted, shimmering color with three times the highlights for intensified, brilliant results. Follow the directions inside the box for all your application needs.
HOW TO TAKE CARE OF FRENCH ROAST HAIR
Now that you know how to get this beautiful brunette hair color for yourself, let's talk maintenance. Color-treated hair calls for a specific hair care routine to keep your color looking its best wash after wash. Here are a few things to keep in mind.
HAIR CARE TIP #1: USE THE RIGHT SHAMPOO AND CONDITIONER
One of the most important tips for taking care of color-treated hair is to use a shampoo and conditioner duo that's color safe, like the L'Oréal Paris EverPure Repair & Defend Shampoo and L'Oréal Paris EverPure Repair and Defend Conditioner. Formulated with goji, the hair care system deeply conditions and strengthens fragile hair and repairs and protects against environmental damage and daily color aggression.
HAIR CARE TIP #2: REACH FOR A HAIR MASK
Pair your shampoo and conditioner with a coordinating hair mask to give your colored strands a little TLC. The L'Oréal Paris EverPure Repair Remedy Balm instantly penetrates to restore strength and brilliance strand by strand. A few times a week, use it in place of your conditioner. After shampooing, apply it from roots to ends for three to five minutes, then rinse.
HAIR CARE TIP #3: KEEP BRASS AT BAY
Brown hair can get brassy, too! Since French roast hair is a warm hair color, this is especially true. To fix brassy brown hair, you can use a toning blue shampoo. Where purple shampoo can remove orange and yellow tones from blonde, silver, and highlighted hair, blue shampoo can do the same for brunettes.
HAIR CARE TIP #4: SKIP THE HEAT
Give your color-treated mane a break for heat tools, as these can strip your color over time. When you want to heat style your locks, be sure to spritz on a heat protectant beforehand, like the L'Oréal Paris Advanced Hairstyle SLEEK IT Iron Straight Heatspray.
HAIR CARE TIP #5: TAKE SUN PROTECTION MEASURES
Last but not least, be sure to take sun protection measures for your hair. This is important because sun exposure can fade your hair color over time. When outside for long periods of time, be sure to pop on a hat or hair scarf.
Next up: How about another coffee-inspired hue? Here's How to Get Cold Brew Hair.
{ "@context": "https://schema.org/", "@type": "WebPage", "speakable": { "@type": "SpeakableSpecification", "cssSelector": ["speakable-content"] }, "url": "https://www.lorealparisusa.com/beauty-magazine/hair-color/hair-color-ideas/french-roast-hair-color" }
Discover more tips & tricks
See all articles
Shop Featured Hair Care products
Discover More
{ "@context": "http://schema.org", "@type": "BreadcrumbList", "itemListElement": [ { "@type":"ListItem", "position": 1, "item": { "@id": "/", "name": "Home" } } , { "@type":"ListItem", "position": 2, "item": { "@id": "https://www.lorealparisusa.com/beauty-magazine", "name": "Beauty Magazine" } } , { "@type":"ListItem", "position": 3, "item": { "@id": "https://www.lorealparisusa.com/beauty-magazine/hair-color", "name": "Bold Ideas From Hair Color Pros" } } , { "@type":"ListItem", "position": 4, "item": { "@id": "https://www.lorealparisusa.com/beauty-magazine/hair-color/hair-color-ideas", "name": "Hair Color Ideas" } } , { "@type":"ListItem", "position": 5, "item": { "@id": "https://www.lorealparisusa.com/beauty-magazine/hair-color/hair-color-ideas/french-roast-hair-color", "name": "french-roast-hair-color" } } ] }