hair color trends
What You Need to Know About the Color Melting Hair Trend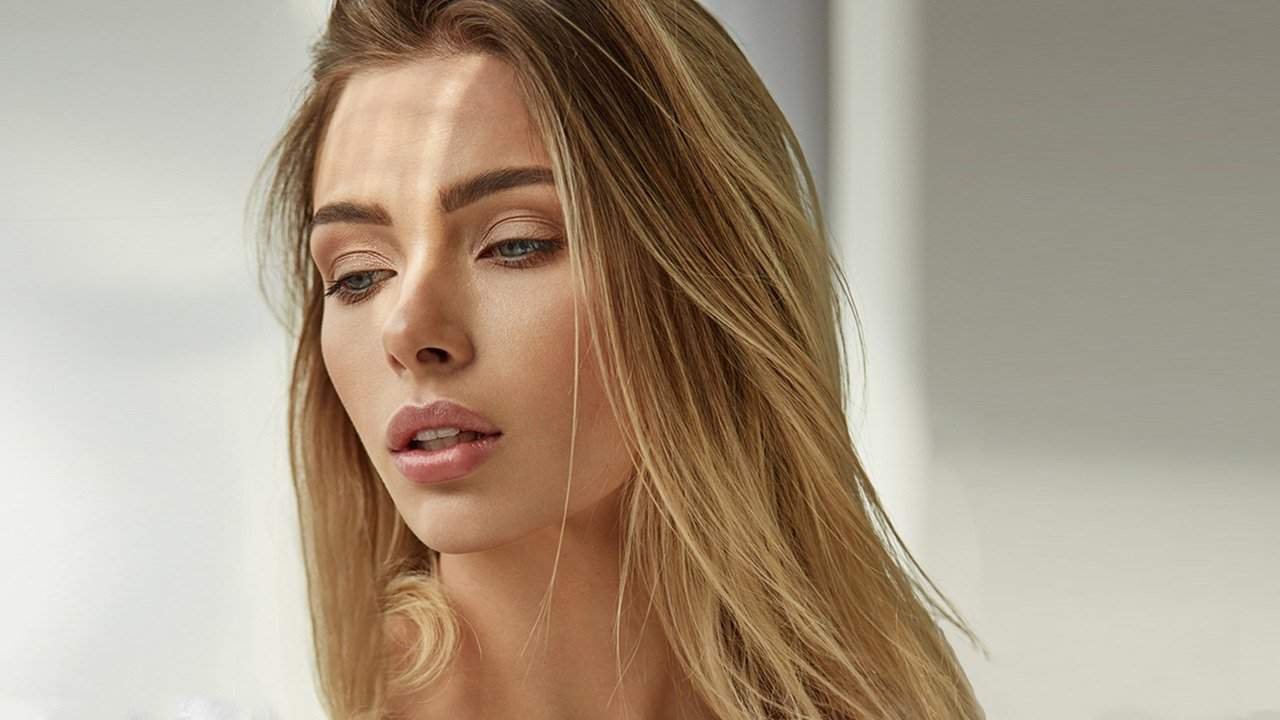 Color melting is officially a hair color trend—and we have to admit, we're into it. Like so many other hair coloring techniques that have emerged on the scene recently, the color melt is like an upgraded version of classic ombré. Intrigued? Good! Below, we share everything you need to know about color-melting hair, from how it differs from the traditional ombré technique to how you'll need to switch up your hair care routine once you've tried color melt hair.
WHAT IS COLOR MELTING?
Typically made up of two to three colors, if not more, the color-melting hair technique can be considered the offspring of both ombré and sombré (a.k.a. soft ombré). Color melting blends highlights with your base color for a "melted" effect where you can't tell where one color starts and the other ends. It's particularly popular amongst brunettes who want to give a low-maintenance blonde hair color a try.
HOW DOES COLOR MELT HAIR DIFFER FROM OMBRÉ HAIR?
Like we mentioned, color melting is a variation of the ombré highlighting technique. That being said, it's important to understand how it differs from ombré hair. While color melt hair involves blending highlights with your base color, the ombré technique involves two hues blended together with little to no highlights at the root. Ombré is known for its fade from dark roots to light ends, but it's usually not so much a fade as it is a harsh line of color differentiation between the darker and lighter shades. A color melt will be more blended, making for a gradual transition between hues.
HOW TO COLOR MELT YOUR HAIR AT HOME
Whether you're a celebrity, model, blogger, or everyday gal, you can rock the color melted look. Just keep in mind that you'll need to bleach your hair first if you're starting with a dark base—and it may take multiple sessions to get your desired look if you have dark hair. If you're looking to make a very dramatic change, it could be a good idea to visit a professional colorist. Prefer to color melt at home? We've got you covered with our steps below!
Step #1. Choose your colors. Depending on what you want your color melt to look like, choose from a series of colors from the same family. Ideally, you'll want to pick two or three hues. For a colorful melt, try the L'Oréal Paris Colorista Semi-Permanent Hair Color, which is designed to work on blonde, bleached, or highlighted hair. It comes in a variety of pretty hues, like soft pink, pink, purple, indigo, and blue.
Step #2: Fade your colors. To master the color melting technique, you'll want to start with a darker hue at your roots, then switch over to a slightly lighter shade once you've gotten halfway down your hair, and then finally apply the lightest shade when you reach the tips of your hair. Follow the instructions included with the packaging when applying your dye.
HOW TO TAKE CARE OF COLOR MELTED HAIR
Once you're done color melting, it's time to create a hair care routine that's tailored to color-treated hair. That means making room in your shower for a system of hair care products that are formulated for color-treated hair. So, try the L'Oréal Paris Elvive Color Vibrancy Protecting Shampoo, L'Oréal Paris Elvive Color Vibrancy Protecting Conditioner, and L'Oréal Paris Elvive Color Vibrancy Repair and Protect Balm.
HOW TO STYLE COLOR MELTED HAIR
Much like with ombré, color melt hair looks gorgeous when paired with soft waves. Get the look by curling your hair with a wide-barrel curling iron. First, spritz your strands with a heat protectant, like the L'Oréal Paris Advanced Hairstyle BLOW DRY IT Quick Dry Primer Spray, then curl your entire mane. Gently brush through your curls with a wide-tooth comb for a looser, fuller appearance. Finish with a mist of hairspray and get ready to reap some compliments!
If you love learning about new hair color trends like this one and want to continue to add to your beauty knowledge, check out our article, 50 Popular Hair Color Trends for 2020, next.
Discover more tips & tricks
Keep your skin happy
See all articles
Shop Featured Hair Color products
Discover More