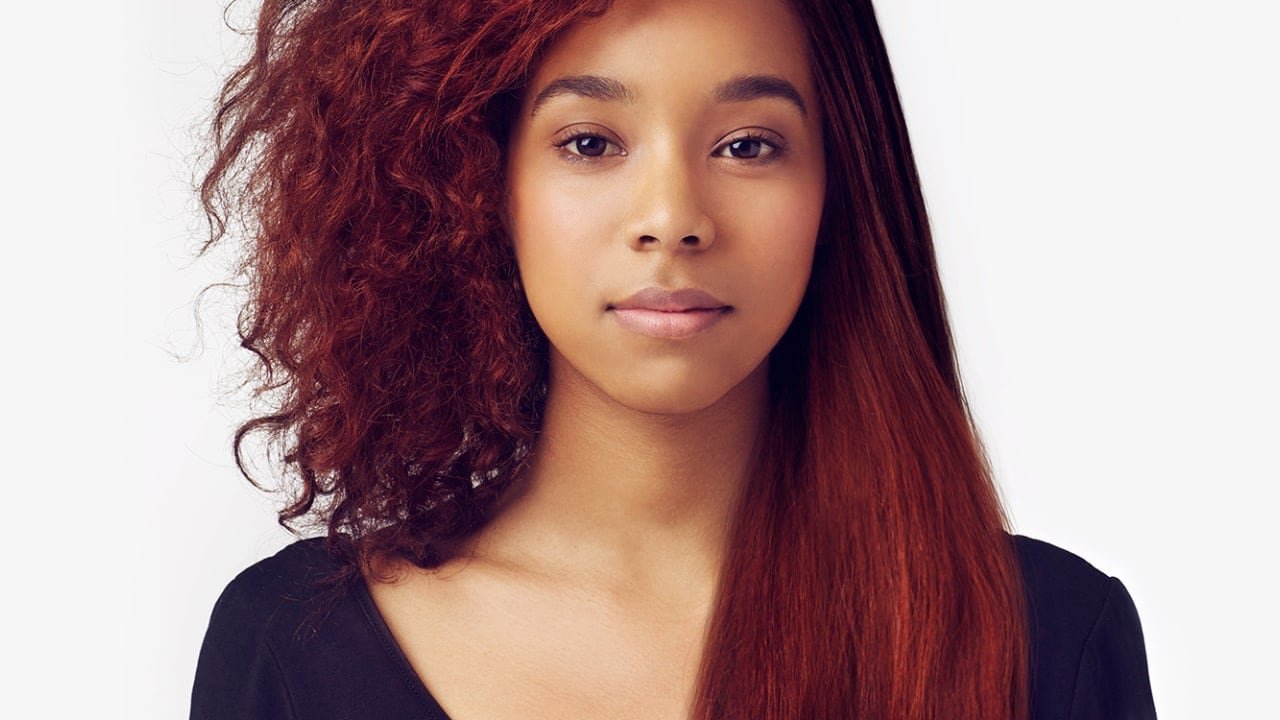 frizzy hair
How To Straighten Curly Hair—The Right Way
If you have naturally curly hair, you're probably well aware that it can sometimes take an array of hair-styling products and heat tools to go from curly to straight hair. While using the best flat iron for curly hair can work in your favor, it shouldn't be your only method for straightening natural hair. After all, there's a proper technique you need to follow to get the straight hair of your dreams. Lucky for you, we know all the tricks of the trade to help you on your journey to smooth strands. Keep reading to learn how to straighten curly hair the right way and common mistakes you should avoid at all costs.
WHAT YOU SHOULD KNOW ABOUT CURLY HAIR
Before you learn the ins and outs of going from curly to straight hair, there are a few things you need to know. Not all curly hair textures are the same. There are three natural hair textures—wavy, curly, and coily—that determine the difference between a loose or tight curl pattern. So, you may find that someone with wavy hair may be able to straighten their hair easier than those with coily hair, since it's much closer to a straight texture to begin with. So learning how to properly straighten hair naturally is a must for a salon-approved finish. That being said, you may need to take a different route when straightening your natural hair for desired results. Speaking of which…
7 MISTAKES TO AVOID WHEN GOING FROM CURLY TO STRAIGHT HAIR
For the sake of your strands, before you get started straightening your natural hair, double-check and make sure you don't make any of the following mistakes in the process.
MISTAKE #1: YOU'RE BLOW-DRYING IN THE WRONG DIRECTION
There's a reason why stylists pull your hair upward when they blow-dry it at the salon. Nope, it's not just some fancy show—rather, the upward motion can help create volume at the roots. Instead of trying to re-do your full mane, focus on blowing your roots upward. Then, after you've dried your roots, feel free to blow-dry the rest of your mane in a downward motion to help create straight movement toward your shoulders.
MISTAKE #2: YOUR FLAT IRON DOESN'T HAVE TEMPERATURE CONTROL
One of the easiest mistakes you can make when straightening natural hair is to use a hot tool that doesn't have a dial to adjust the temperature. Everyone's hair texture is different—so while a universal temp could work great on someone else's hair, it may be too high or low for your hair. Look for a curly hair straightener with multiple heat settings and use the lowest degree of heat that you possibly can. Keep in mind, you only want to pass the heat tool one or two times through your hair. This will help limit the damage the heat does to your strands.
MISTAKE #3: YOU'RE USING TOO MANY PRODUCTS BEFORE YOU GET TO WORK
Greasy-looking hair and straight strands do not mix. Make sure you aren't loading your hair up with product pre-straightening to avoid that scary situation. All you need to use beforehand is a heat protectant, which you should apply to your hair section by section before using a flat iron. You can still add a bit of leave-in product or hair spray once you're done straightening!
MISTAKE #4: YOUR SECTIONS ARE TOO LARGE
If you find that your hair doesn't seem to be getting as straight as you'd like, consider the size of the sections you're working with. You may think passing your flat iron over larger areas will cut down on your styling time, but it will only make the process longer. Take our word for it and separate your hair into smaller, one-inch sections instead. You'll be able to straighten each section much quicker, and it could even allow you to work with a lower temperature.
MISTAKE #5: YOU'RE APPLYING TOO MUCH PRODUCT POST-STRAIGHTENING
After you're finished blow-drying and flat-ironing your hair, you might be tempted to apply a ton of styling products to help keep your look in place and add a little shine. But when it comes to styling products, a little goes a long way. If you want to use a serum, like the L'Oréal Paris EverSleek Frizz Finish Oil-In-Serum, apply a dime-sized amount from your mid-lengths to your ends. Don't apply anything to your roots, since they can easily start to look greasy and unclean. Plus, applying product to your roots risks weighing them down and undoing all the effort you put into boosting volume.
MISTAKE #6: YOU TOSS YOUR HAIR UP IMMEDIATELY AFTER STRAIGHTENING
We love updos and braids as much as the next gal, but they could be reversing all of your hair straightening efforts. While pulling your hair back won't turn back time and bring back your curls in an instant, it can put kinks in your hair. Leave your hair down after straightening until it's completely cool. If you need to get your hair out of your face, use a soft hair tie (not a tight elastic!) to pull your hair into a low ponytail.
MISTAKE #7: YOU'RE NOT SLEEPING ON YOUR STYLED STRANDS THE RIGHT WAY
For your silky strands to go the distance, it's important to protect them at night. After all, the way you sleep on your hair can help preserve your style or destroy it, depending on what you do. Before you hop into bed, make sure to wrap your hair up in a silk scarf. Traditional cotton pillowcases can be rough, which can mess up your straight style, whereas silk is a lot softer. Sleeping beauty, indeed!
Editor's note: If you're in the mood for more curly hair tips and recommendations, we've got you covered. Here are Our Best Curly Hair Products.
HOW TO STRAIGHTEN CURLY HAIR
Now that you're aware of common mistakes when it comes to straightening natural hair, it's time to get to work on that mane. Follow our step-by-step routine below to work your way to smooth and silky strands.
STEP #1: WASH YOUR HAIR
Set the stage by washing your hair with a frizz-fighting hair-care duo, like the L'Oréal Paris EverPure Frizz-Defy Shampoo and L'Oréal Paris EverPure Frizz-Defy Conditioner. Use lukewarm water to rinse your strands, since hot water can strip your hair of its natural oils and leave you with dry, frizzy hair. After shampooing, use a small amount of conditioner on the lengths and ends of your hair only. Be sure to towel dry your hair with a microfiber cloth or a t-shirt for a gentle touch.
Editor's note: Curly hair tends to be more frizz- and damage-prone. Adding a nourishing deep conditioner into the mix can save the day. Try the L'Oréal Paris Elvive Extraordinary Oil Rapid Reviver Deep Conditioner for some extra TLC.
STEP #2: DETANGLE
You should always get a round of detangling in before straightening curly hair. After all, you want your locks to be as smooth as possible. Reach for our best hair detangler, the L'Oréal Kids Burst of Sweet Pear Tangle Tamer for All Hair Types, and spray your strands. Grab a wide tooth comb and gently glide it through your strands from the ends to the roots. Repeat until your hair is tangle-free.
STEP #3: PREP YOUR STRANDS
It's essential to prep your damp strands the right way before reaching for a blow-dryer. Spritz a heat protectant, like the L'Oréal Paris Advanced Hairstyle SLEEK IT Iron Straight Heatspray, over your entire mane. It provides up to 450-degree heat protection, seals in shine, and calms frizz.
STEP #4: BLOW-DRY
Now that your hair is prepped and protected, you're ready to blow-dry. Grab a blow-dryer and round brush, and get to work. Keep things simple and section off your hair with a few claw clips so you can focus on drying one part at a time. Use a blow-dryer on the medium or warm heat setting to minimize the amount of heat that's applied to your hair. It's best to use less heat on your strands to prevent damage down the road. You'll also want to make sure that your strands are completely dry before moving on to the next step (more on this in just a sec).
STEP #5: GRAB YOUR FLAT-IRON
Now it's time for the main event—learning how to straighten curly hair the right way. Like the previous step, part a small section of your hair and secure the rest with claw clips. Set your curly hair straightener on the lowest heat setting possible; remember, the goal is to only have one or two swipes of the flat-iron straighten each section of hair. Once your hot tool is ready, run the plates of the flat iron over your strands. Never attempt to use a flat-iron on wet or even damp hair. It can cause quite a bit of damage to your strands.
STEP #6: RELY ON THE CHASE METHOD
If one or two passes of the flat iron doesn't leave you with straight strands, you'll need to switch things up—the chase method will deliver the results you're looking for. This technique is all about running a rattail comb and a curly hair straightener through your locks at the same time. It works to lift every strand of hair, which limits the amount of heat you apply, and you should be able to smooth your strands with one pass.
Place the rattail comb an inch or two away from your roots, with the flat iron above it. Gently comb through your hair and run the plates through your strands all at once to straighten your locks. Repeat until you have a silky mane.
STEP #7: FINISH WITH A FEW SPRITZES OF HAIR SPRAY
Using too much leave-in product will weigh your hair down—it's a fact of life. Play it safe and spray your strands with the L'Oréal Paris Elnett Satin Hairspray Strong Hold. This will ensure that your newly-straightened locks stay in place, without the greasy or weighed down finish. Shake the can first, then spray your hair, holding the can about a foot away from your head. You can also use a dime-sized amount of frizz-smoothing hair cream on the ends of your hair.
Next: If you're in the mood for more curly hair tips and recommendations, we've got you covered. Here are Our Best Curly Hair Products.
Discover more tips & tricks
Keep your skin happy
See all articles