damaged hair
Can You Straighten Wet Hair?
April 10, 2020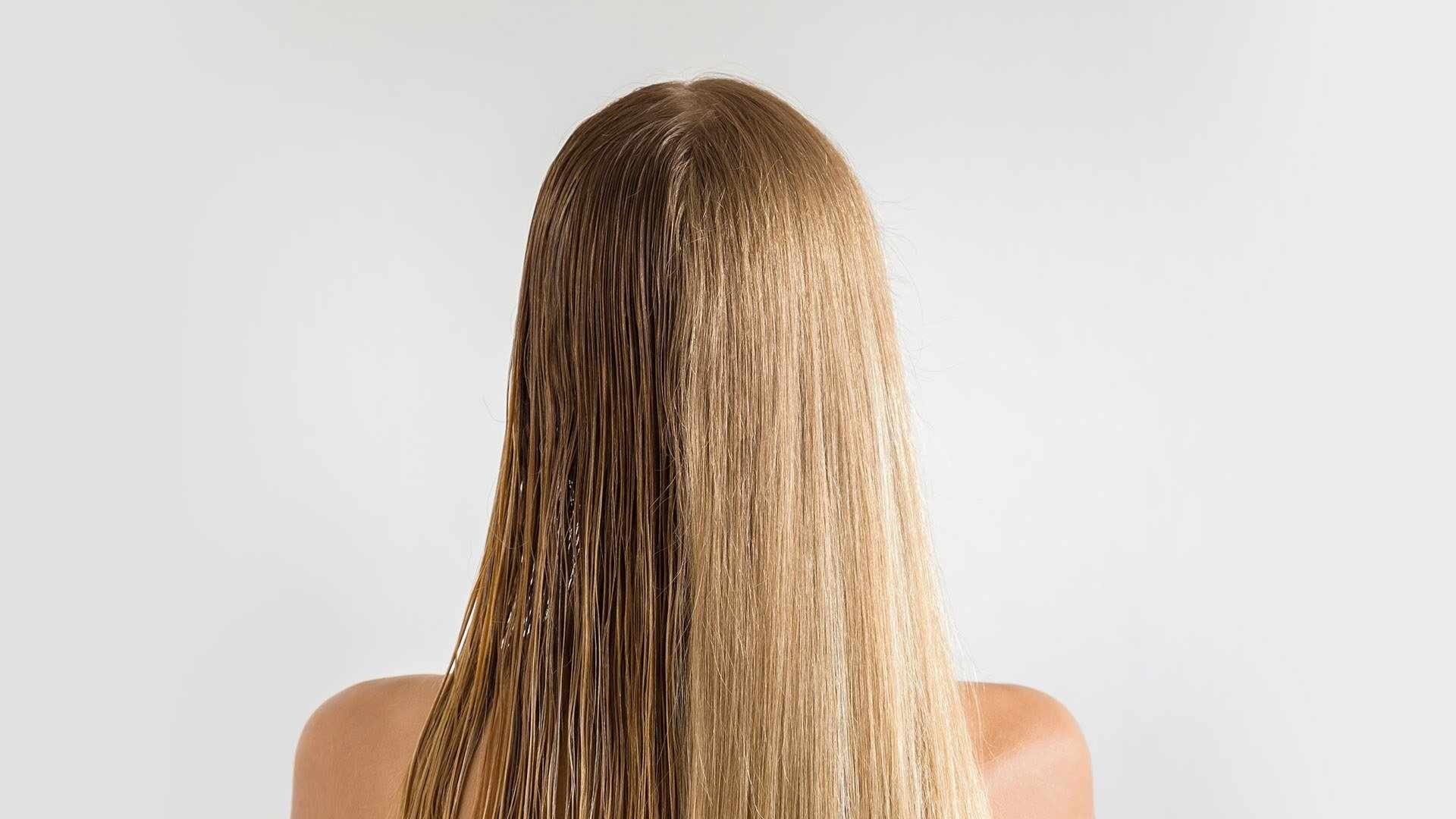 When you're in a rush, styling your hair can seem like a hassle. The last thing you have time for is blow-drying your mane then running over it with a straightener. For time's sake, products like wet-to-dry flat irons may have piqued your interest. This heat-styling tool may bring you back to your days of teenage angst, but here in 2020, they've been brought back into the limelight. But before you go and add one to your shopping cart, let's dive deeper into what happens if you use this type of hot tool. Are they the answer to your hair prayers or too good to be true?
WHAT IS A WET TO DRY FLAT IRON?
This heat tool is exactly what it sounds like—it's a flat iron that's specifically made to simultaneously dry and straighten wet hair. The tool looks just like a regular flat iron does and is used in the same fashion. The goal of a wet-to-dry flat iron is to knock out two styling processes in one.
CAN YOU STRAIGHTEN WET HAIR?
The question isn't so much as to whether or not you can straighten wet hair, but what happens when you straighten wet hair. The thing is, just because it's possible to use a flat iron on wet hair doesn't mean you should do it. As you probably already know, your hair is at its most fragile state when wet. So, you can imagine the damage straightening wet hair can do to your strands. If you've ever attempted to straighten wet hair, you've probably heard your strands sizzle as the plates pass over your hair—and that should tell you all you need to know.
You may be thinking, "What about blow-dryers? They're used on wet hair." And that is true, but there's a difference between the two! When you blow-dry your hair, hot air is blown onto your strands to dry them at a distance. When you use a flat iron on wet or even just damp hair, your hair is sandwiched between super-hot plates that dry and shape your hair in a matter of seconds. This can damage your hair even more than heat-styling already can and isn't something you can expect heat protectant to fix.
HOW TO STRAIGHTEN WET HAIR THE RIGHT WAY
Back to the original question: Can you straighten wet hair? While you may not want to use a flat iron to do so, there is a way to go right from a wet mane to straight strands. With the right technique, you can straighten your hair while blow-drying it! Here's what to do.
STEP #1. USE A HEAT PROTECTANT
As with any heat-styling method, you'll want to spritz your strands with a heat protectant. Look for one that will aid in your straightening efforts, like the L'Oréal Paris Advanced Hairstyle SLEEK IT Iron Straight Heatspray.
STEP #2. SECTION YOUR HAIR
Gather a section of hair from the bottom of your mane that's one to two inches wide, then clip the rest of your hair up and out of the way.
STEP #3. GRAB YOUR BLOW-DRYER
Using the concentrator nozzle on your blow-dryer, you'll want to use a round brush to blow-dry your strands. Place the round brush at the root underneath the section of hair you separated out. As you blow-dry, turn the brush and work it slowly down the length of your hair. Keep rotating the brush to ensure every strand is dry and free of curves.
STEP #4. SECTION AND REPEAT
Repeat this process all over the rest of your head, using a round brush to ensure your strands dry straight.
STEP #5. APPLY A HAIR SERUM
To finish the look, apply a hair serum, like the L'Oréal Paris EverSleek Frizz Finish Oil-In-Serum, throughout your mane to tame frizz and flyaways and keep your hair sleek and straight.
Next, let's talk about another wet hair topic we get questions about all the time: wet dyeing. Click through to our article, Can You Dye Wet Hair?
Discover more tips & tricks
Keep your skin happy
See all articles
Shop Featured Hair Style products
Discover More