all hair types
7 Tips for Transitioning To Natural Hair
February 07, 2020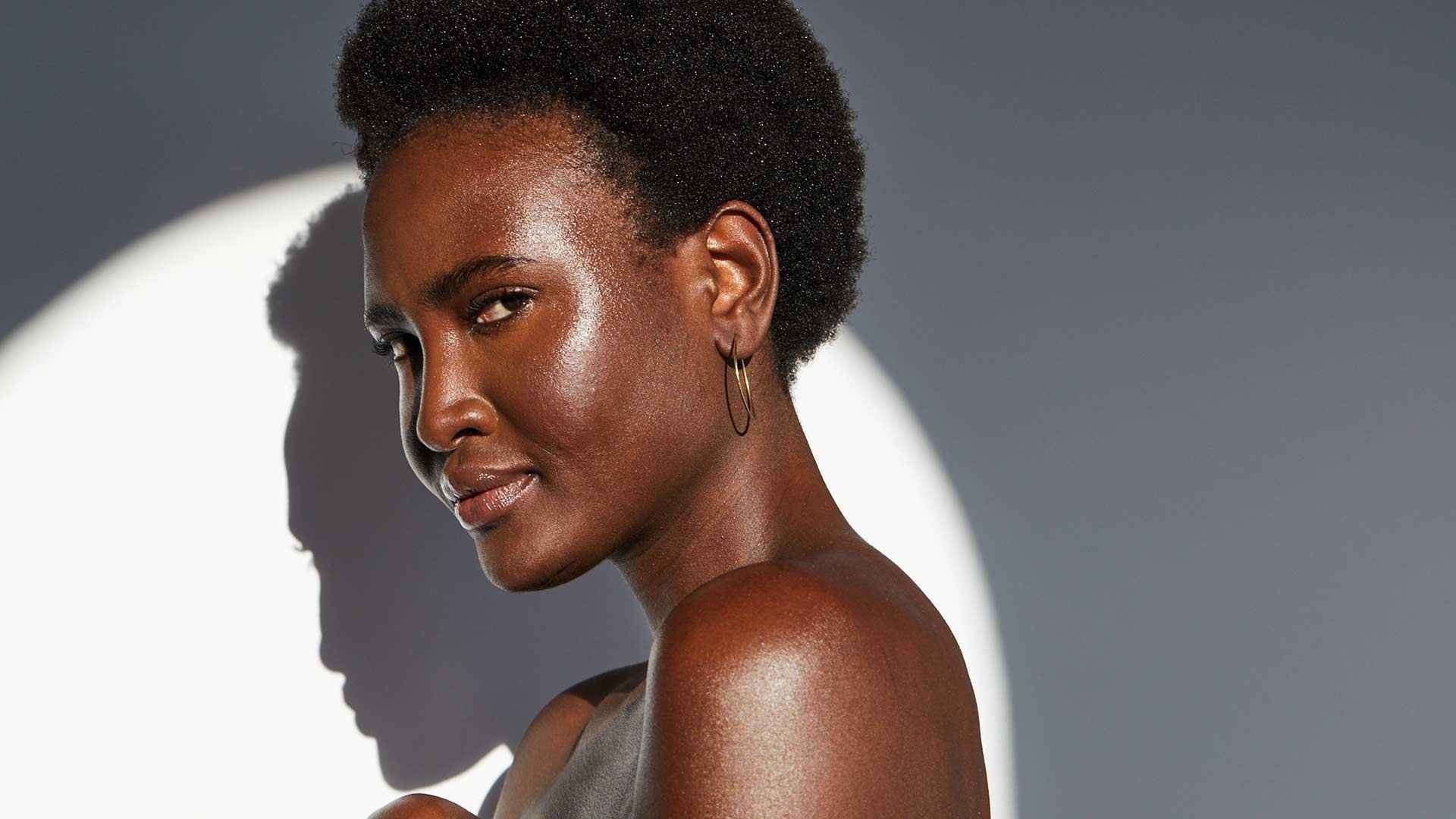 If you have chemically relaxed hair, opting to change back to your natural hair texture may have crossed your mind. And while it's easy to think that transitioning your hair will be a challenge and hard to manage, it's actually easier than you might assume. Plus, you can avoid making a big chop and retain a lengthy mane during the growing out process using different techniques and hairstyles. So if you're ready to start the transitioning process, keep reading for tips and product picks that will help make the switch to natural hair an easier process.
Tip #1. Plan Your Hairstyles
When transitioning to natural hair one of the most important things to do is to find the best hairstyles that will work for your hair. Since you're no longer using chemical relaxers, you'll be dealing with two different hair textures at the same time—one where the relaxer is still in effect and another where your roots have already grown in. So you'll need to find styles that will help blend the two textures seamlessly. Luckily, there are a variety of hairstyles you can try like Bantu knots, flat twists, braids, flexi rod sets, and more.
Tip #2. Get Used To Using A Pre-Poo
While you may be used to only using a shampoo, conditioner, and a hair mask in your hair care routine, transitioning hair calls for a little extra love. And this is where a pre-poo comes in! Pre-poo refers to a treatment that provides your hair with extra moisture and protects your strands from losing their natural oils during the shampoo process. Apply the treatment to your strands, making sure to coat your hair evenly from root to tip. We also recommend using the L'Oréal Paris EverPure Sulfate-Free Scalp Care Detox Scrub, formulated with apricot seed and menthol to deeply cleanse and remove unwanted build-up from the scalp. Apply it to wet hair and gently massage it into your scalp and rinse before using any shampoo.
3. Incorporate Hair Treatments Into Your Wash Routine
Natural hair tends to need a lot of moisture due to its tight curl patterns and thicker texture. And while you may think that your normal hair care routine covers all the bases, it's wise to add a hair treatment into the mix for extra nourishment. Take things up a notch with the help of the L'Oréal Paris Elvive Total Repair 5 Power Restore Multi use treatment. Formulated with protein, this multi-tasking product works to repair and reduce breakage while nourishing the strands. It can also be used as a co-wash, rinse out, or leave-in conditioner. We recommend using it anywhere between three to five times a week.
4. Always Detangle Your Hair When It's Wet
Avoid dealing with hair breakage during the transition period by detangling your hair while it's wet. Use a lightweight leave-in conditioner or a liquid detangler that will provide your hair with moisture and slip so you can comb through your strands with ease. We love the L'Oréal Paris Elvive Dream Lengths 8 Second Wonder Water Lamellar Rinse Out, which is formulated with amino acid and vitamin E to repair and protect hair from breakage. Apply it directly to wet hair after shampooing, and use a wide-tooth comb to detangle from your ends up to your roots.
5. Minimize Your Heat Usage
As much as you may want to grab your blow dryer or curling iron to achieve a specific hairstyle, we'd advise against it. Since your transitioning hair is in a fragile state, it's best to stay away from heat to help prevent hair breakage. Reach for heat-free styling products that work well with air drying, like the L'Oréal Paris Elvive Dream Lengths Super Curls Cream Leave-In. Apply a generous amount of product to your damp strands and scrunch to gently style your hair. You can also opt for no-heat hairstyles or protective styles as well.
6. Gradually Cut Your Damaged Ends
The process of growing out a relaxer will require patience and frequent hair trims. We know it can be hard to part ways with your length but it's definitely a step you must take to keep your hair looking even and healthy. The more processed ends you get rid of, the more room you make for your natural hair texture. So be sure to book an appointment with your hairstylist to get a good trim every month.
7. Don't Set A Timeline
It would be nice to know exactly when you can expect your mane to be 100 percent natural, but sadly, it doesn't work that way. Everyone's hair grows at different speeds. How long your hair is and how much you're willing to trim will also play a role. It may take someone two months to grow out their hair and go natural, while for your hair, it could be six months. Don't worry about how long transitioning to natural hair takes. Instead, be patient, enjoy the process, and take the time to get reacquainted with your gorgeous curls!
Photo Credit:Chaunte Vaughn
Discover more tips & tricks
Keep your skin happy
See all articles
Shop Featured products
Discover More