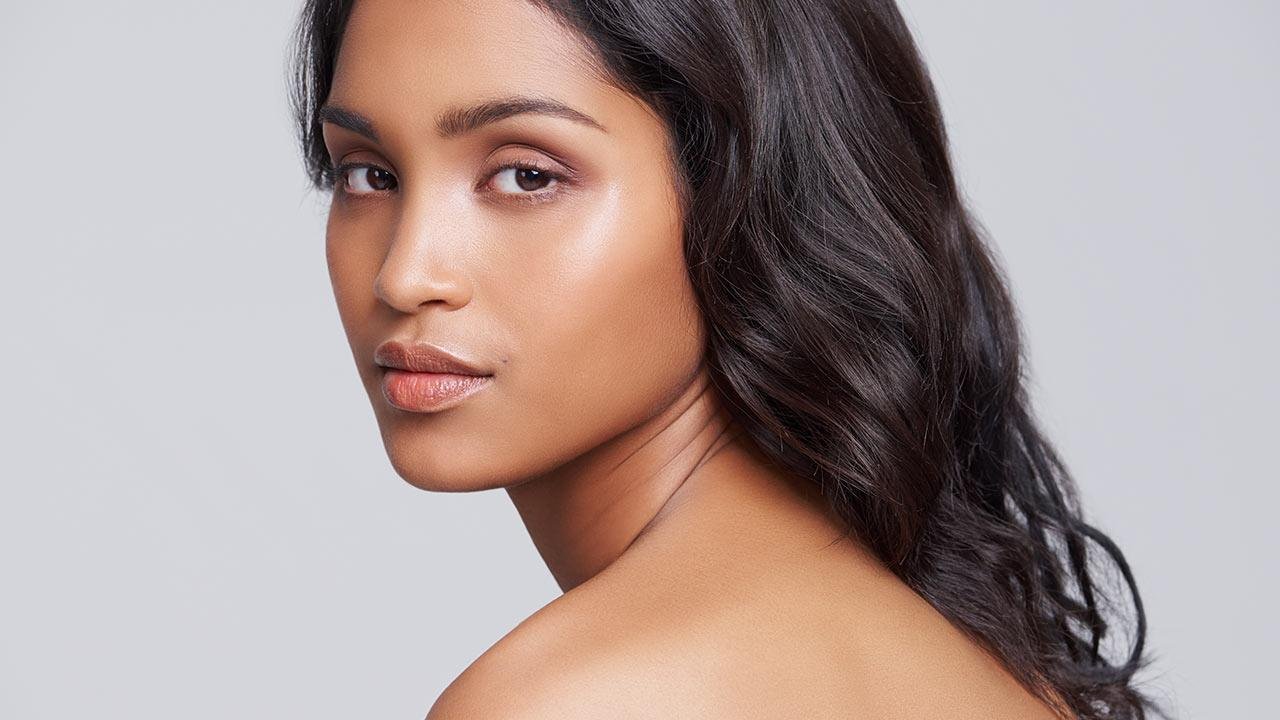 skin care essentials
The Best Moisturizing Routine for Your 20s, 30s and 40s
When it comes to your skin care routine, moisturizing should be at the top of your list of priorities. And that holds true no matter what age you are—or what skin type you have. What a lot of people don't realize is that how you moisturize in your 20s may need to change in your 30s, 40s and beyond. That's because as we age our skin changes and it can lose natural oils and become more dry. But figuring out the best ways to moisturize through the decades doesn't have to be difficult. Below, we're sharing easy moisturizing routines for your 20s, 30s, and 40s.
MOISTURIZING FOR EVERY AGE: WEAR SUNSCREEN DAILY
Before diving into the details on moisturizing specifically for your age group, there's one piece of skin care advice that we recommend for all ages: wearing SPF of 30 or more daily—rain or shine. When you spend prolonged periods of time in the sun without protection, this can lead to sun damage, which can show up as visible signs of aging, like wrinkles and dark spots, down the road. A broad-spectrum sunscreen can help protect against both UVA rays (the ones that cause damage) and UVB rays (the ones that burn).
Sunscreen should be the last step in your skin care routine after moisturizing, but you can also consider using a moisturizer formulated with sunscreen to cut down on steps. The L'Oréal Paris Revitalift Triple Power Day Lotion SPF 30 is formulated with hyaluronic acid, vitamin C, and Pro-Retinol to help brighten the look of your skin, as well as broad-spectrum sunscreen, to help protect against UV rays.
HOW TO MOISTURIZE IN YOUR 20s
You're probably still trying to figure out all other aspects of your life, but when it comes to your skin care, this decade is all about taking preventative measures to set yourself up for beautiful skin in the future. That means sticking to a routine. As far as moisturizing goes, look for one that's formulated for your skin type.
If you have oily skin: It's a common misconception that people with oily skin can skip out on moisturizer, but not hydrating your skin might actually make it produce more oil. Instead reach for a water-based, lightweight moisturizer like the L'Oréal Paris Hydra Genius Daily Liquid Care for Normal/Oily Skin which reduces the look of excess shine for a matte, fresh look.
If you have dry skin: Dry skin has a very fragile moisture barrier that can easily be damaged by external factors such as pollution and UV rays. Skin consequently loses its ability to retain moisture, becoming easily dehydrated, feeling tight and uncomfortable. This is why it's important to use a moisturizer for dry skin, like the L'Oréal Paris Hydra Genius Daily Liquid Care for Extra Dry Skin which envelops skin with extra rich moisture and comfort.
Your eye area: Add an eye cream to your daily regimen to ensure your eye area is properly hydrated. Try the L'Oréal Paris True Match Eye Cream in a Concealer, 0.5% hyaluronic acid, which provides the coverage of a concealer (you don't have to sacrifice your makeup look) to diminish dark circles, and the hydration of an eye cream to ensure the eye area looks fresh.
HOW TO MOISTURIZE IN YOUR 30s
A key to ensuring that your skin looks its best as you age is to begin taking preventative measures early on. This can be done by opting for formulas created to address concerns like fine lines and wrinkles, which protect your skin from the sun, and deeply hydrate.
In the morning: Apply a moisturizer with SPF protection like the L'Oréal Paris Revitalift Triple Power Day Lotion SPF 30 for daytime. Not only will it protect your skin from the damaging effects of the sun, but it's also moisturizing without being heavy and it's formulated with anti-aging ingredients like retinol and vitamin C.
Before bed: Incorporate a night cream in your routine for extra hydration. With age, the natural lifters that are present in the skin and responsible for its firmness and youthful appearance begin to break down. As a result, skin looks and feels less firm and wrinkles are more visible. The L'Oréal Paris RevitaLift Anti-Wrinkle + Firming Night Cream is formulated with Pro-Retinol A, an anti-wrinkle ingredient which can help make your skin look smoother.
Your eye area: If you're looking to brighten dark circles and reduce signs of aging, try the L'Oréal Paris Revitalift Triple Power Eye Treatment. It has anti-aging ingredients like Pro-Retinol, vitamin C and hyaluronic acid which work to reduce the appearance of fine lines and puffiness. You can also store your eye cream in the refrigerator to make applying it a cooling and refreshing experience.
HOW TO MOISTURIZE YOUR 40s & BEYOND
While 40 is definitely the new 20, you still may notice that signs of aging are becoming more prevalent. You may also notice your skin becoming drier. That means using moisturizing products targeted to your specific skin concerns should become a priority for you.
For dull skin: As your skin matures, the biggest change is the loss of moisture, nutrients, and natural oils. Its ability to retain moisture decreases, which can leave your skin very dry and dehydrated. The L'Oréal Paris Age Perfect Rosy Tone Broad Spectrum SPF 30 Sunscreen is an excellent pick for mature skin because it's deeply hydrating and revives a healthy skin tone, making you look more youthful. Plus, it provides sun protection as an added bonus.
Editor's Tip: It's also a great idea to incorporate a hyaluronic acid serum like the L'Oréal Paris Revitalift Derm Intensives 1.5% Hyaluronic Acid Serum into your routine because hyaluronic acid helps to draw in moisture from the atmosphere and onto your skin.
For wrinkles and sagging: As your skin ages, it loses its ability to efficiently repair visible signs of aging. And as your skin loses its firmness and elasticity, facial contours can become less defined—and wrinkles can become more pronounced. Since your skin repairs itself while you sleep, nighttime is a good time to add a hydrating face mask to your routine. The L'Oréal Paris RevitaLift Triple Power Anti-Aging Overnight Mask can help skin feel hydrated immediately. With continued use over time, it can also help reduce the appearance of wrinkles and make skin feel tighter. Apply it to your skin before bed and leave it on overnight.
Your eye area: In your 40s and older, addressing signs of aging around your eyes is key because the eye area tends to show signs of aging first. The L'Oréal Paris Age Perfect Eye Renewal Eye Cream can help hydrate your eye area immediately and diminish the look of dark circles, under-eye bags, and crow's feet with continued use over time. Apply it after cleansing morning and night, then follow up with serum and moisturizer.
Photo Credit: Chaunte Vaughn
Discover more tips & tricks
Keep your skin happy
See all articles
Shop Featured Skin Care products
Discover More