skin care essentials
Why Charcoal Face Wash Is Trending
November 22, 2019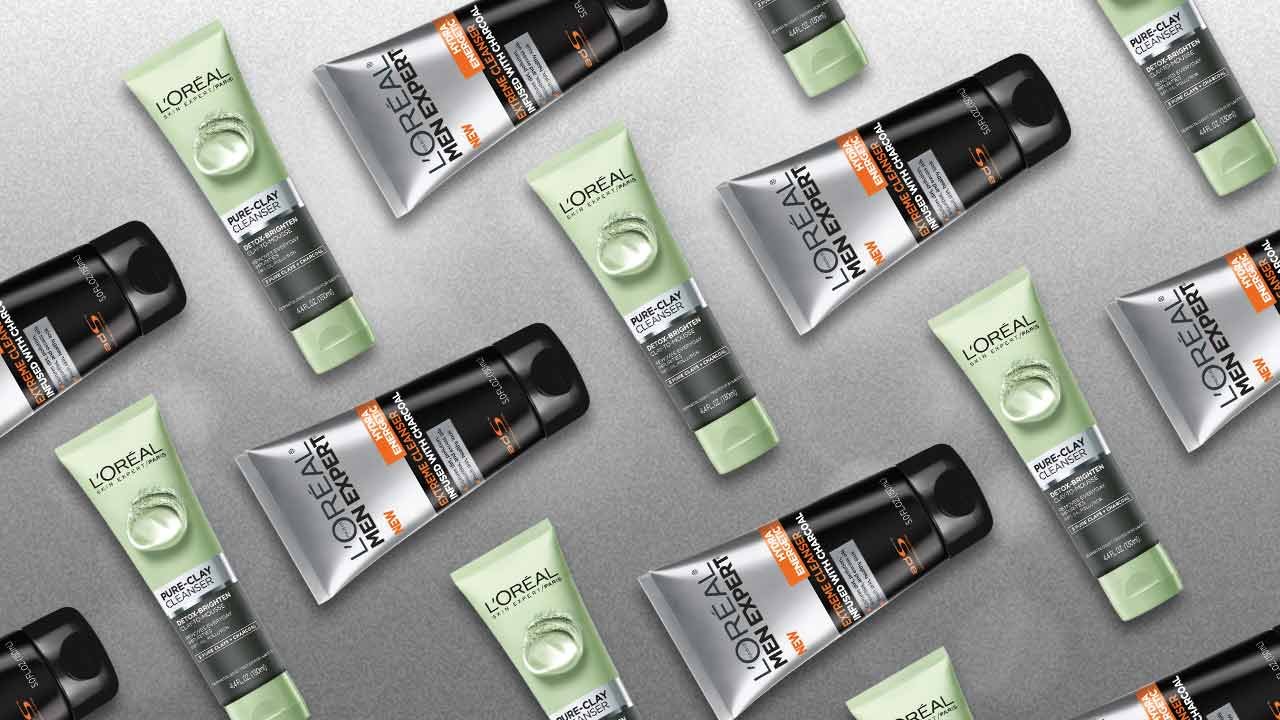 We're sure you've seen influencers and friends alike post about charcoal face wash across social media. And as it turns out, this skin care product is creating quite the buzz for a reason. Charcoal cleansers are able to tackle a few major skin care concerns, in particular for those suffering from dull skin during the winter months. Curious about why you should add one to your own skin care routine? Read on to get the lowdown on charcoal face wash.
WHY YOU MAY WANT TO START USING CHARCOAL FACE WASH
The reason charcoal face wash is trending? It may just have something to do with its three noteworthy benefits, which we'll detail below.
Charcoal Face Wash Benefit #1: Removes impurities. First and foremost, charcoal cleansers can give your complexion a thorough—you guessed it—cleansing. They remove impurities, including dirt, oil, and makeup residue from your skin, unclogging pores in the process.
Charcoal Face Wash Benefit #2: Brightens complexion. One of our favorite benefits of charcoal skin care products? Their brightening abilities! This is particularly useful during the cold winter months when skin tends to be dull and dry. Bring on the glow!
Charcoal Face Wash Benefit #3: Refreshes skin. Lastly, cleansers formulated with charcoal can leave your skin feeling clean, healthy, and refreshed. And who doesn't want that?
OUR BEST CHARCOAL FACE WASHES
Sold on charcoal cleanser? We're sure you'd like some product recs so you can start using one in your routine ASAP. Without further ado, allow us to introduce you to our best charcoal face washes.
L'Oréal Paris Pure-Clay Detox & Brighten Cleanser: This charcoal cleanser is formulated with three pure clays and enhanced with charcoal to leave your skin looking perfectly clear. The clay-to-mousse formula seamlessly transforms to remove everyday impurities without over-drying your skin.
Aside from daily cleansing, the charcoal face wash goes above and beyond to clarify and detoxify for skin that can breathe better. Immediately skin is purified of dirt, oil, and pollution and is left with a clean, clear, healthy look. Use after use, skin's overall quality is improved, looking revitalized with a fresh glow. Dull skin appears more radiant and luminous. Need we say more?
L'Oréal Paris Men Expert Hydra Energetic Extreme Cleanser Infused With Charcoal: Calling all men who are looking to switch up their skin care routine with a charcoal cleanser of their own! This charcoal face wash addresses the five problems caused by daily city grime: oily skin, dirt, stickiness, dullness, and clogged pores. The face wash eliminates impurities and excess oils—with the power of charcoal—for a fresh, healthy look.
HOW TO ADD CHARCOAL FACE WASH TO YOUR ROUTINE
How does one go about adding a charcoal cleanser to their daily regimen? Simply follow the steps below to find out!
Step #1: Dampen your skin. Splash a bit of lukewarm water onto your skin, giving your charcoal face wash a slightly damp surface to work on.
Step #2: Grab your cleanser. Squeeze a dime-sized amount of charcoal cleanser onto your fingertips to prep for application.
Step #3: Cleanse away. Apply the cleanser to your skin, working it in circular motions and massaging your complexion to make sure your skin is cleansed thoroughly.
Step #4: Rinse and dry. Once again, splash lukewarm water onto your face to wash the cleanser from your skin, taking care to remove any residue.
Step #5: Apply a serum. One of the benefits of using charcoal face wash is its brightening abilities, so why not take it to the next level? With the help of a vitamin C serum, you can give your skin a glowing boost. Apply the L'Oréal Paris Revitalift Derm Intensives 10% Pure Vitamin C Serum, which reduces the appearance of wrinkles and boosts radiance.
Step #6: Moisturize. You know what to do! The last step of any skin care routine should be applying moisturizer. Continue to brighten your dull skin by smoothing on the L'Oréal Paris Age Perfect Rosy Tone Fragrance Free Face Moisturizer to revive skin's natural pink tone.
Next up: Learn about another trending charcoal skin care product from our article, Why Should I Use a Charcoal Mask?
Discover more tips & tricks
Keep your skin happy
See all articles
Shop Featured Skin Care products
Discover More