skin care essentials
The Best Times to Use a Facial Cleanser
We're going back to the basics.
March 25, 2022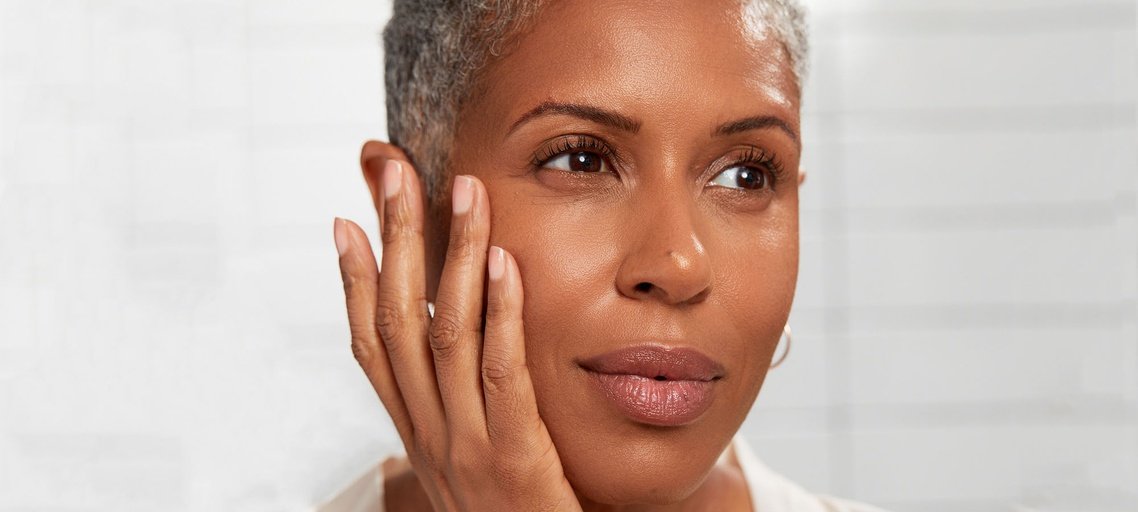 It's no secret that cleansing is the first step in any effective skin care routine and an absolute must to keep your skin healthy and vibrant. But considering how essential it is, many people don't know when and how often they should be cleansing their skin. Some people over cleanse while others tend to skip cleansing unless it's part of a shower.

Below, we're sharing what you need to know about how often you should be cleansing as well as the best times to use a facial cleanser.
How Often Should You Use Cleanser On Your Face?
While everyone's skin is different and your unique skin concerns play a role in determining this, the American Academy of Dermatology (AAD) recommends that you cleanse your face twice daily. However, this can vary a bit depending on what activities you might be participating in — which we're explaining below.
When Should You Use a Facial Cleanser?
People often wonder if they should use cleansing in the morning or at night, and according to the AAD, the answer is both. Cleansing in the morning is important because it rids the skin of excess oil and impurities that build up while sleeping, and cleansing at night is important because it ensures the skin is cleared of makeup, oil and dirt from the day.
And while cleansing once in the morning and once at night is the recommended amount by the AAD, they also state that cleansing your skin after sweating is important too. Sweat can be irritating to the skin, so cleaning it off as soon as you can is the best way to prevent irritation like breakouts, redness and itching.
Just like sweat can irritate the skin, so too can salt water and chlorine. They can both be drying on the skin, and whatever is in the water — think pollution, animals, chemicals — can contribute to irritation. So, be sure to use a facial cleanser after swimming.
Lastly, you'll want to cleanse your face in the shower especially if you're washing your hair. Shampoo and conditioner transfer from the hair to the skin while applying and rinsing them, and they're not formulated for the skin, meaning they should be cleansed off after your in-shower hair care routine is complete.
So for most people twice a day will be the sweet spot, but there will be exceptions. If you work out consistently you may find that cleansing more often is necessary for you.
Our Best Facial Cleansers
If you're looking for a new facial cleanser, check out our recommendations below.

If you're looking for a gentle, no-rinse micellar water that doubles as a makeup remover, this is the facial cleanser for you. It can be used twice daily without stripping your skin, and it's a great option to keep in your gym bag as you can simply soak a cotton pad with it and cleanse your skin on-the-go.
People often neglect cleansing in the morning because they believe it can be too stripping — especially those with sensitive skin. But opting for a cream cleanser like this one is a great choice because it's a nourishing formula that contains replenishing oils and it's incredibly gentle and effective.
Many cleansers do so much more than just rid the skin of impurities, and this one is a perfect example. It's formulated with glycolic and salicylic acids to gently exfoliate the skin and help to address clogged pores. Plus, it contains aloe extract and is gentle enough for daily use.
Next: What Are the Benefits Of a Water-Based Cleanser?
Edited by: Alyssa Kaplan, Photo Credit: Chaunte Vaughn
Discover more tips & tricks
Keep your skin happy
See all articles
Shop Featured Skin Care products
Discover More