lip makeup
The Dos and Don'ts of Getting Perfect Red Lips
February 27, 2020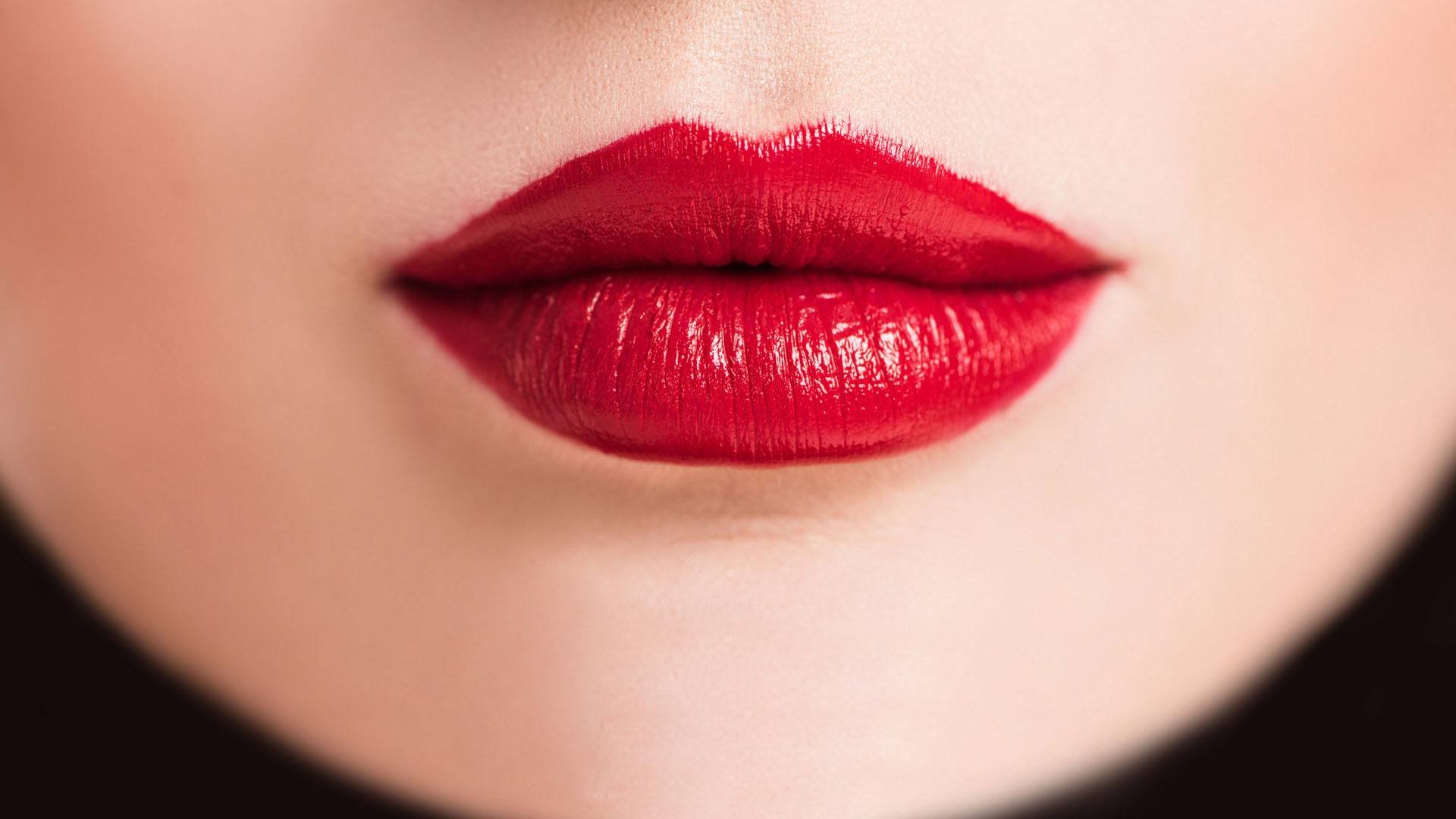 It's no secret that red lips have made it into makeup's all-time hall of fame. Seen on the lips of ancient queens, Hollywood's most classic celebs, and today's street-style influencers, it's clear that red lip makeup has withstood the test of time. In fact, finding a complementary red shade is the perfect way to take your makeup look to the next level. While any standout lip can add that certain je ne sais quoi we all so badly crave, there's no denying the red lip will always be a favorite. Here, learn how to find the best red lipstick, as well as our top dos and don'ts for getting the perfect red lips.
HOW TO FIND THE PERFECT RED LIPSTICK SHADE FOR YOUR SKIN TONE
The thing about red lipstick is that there are about a hundred shades to choose from, all of them ranging in different tones that best suit different skin tones. If you're struggling to find your shade, we'll help you make things simple. As a general rule of thumb, true reds that don't have any hints of orange look best on fair skin, pinkish, orangey-red lipsticks look best on those with medium skin types, and darker, plum and wine-soaked reds look best when paired with dark skin.
Find a few red lip options based on your skin tone, below.
If you have fair skin…swipe on the L'Oréal Paris Colour Riche Shine Lipstick in Enamel Red or the L'Oréal Paris Rouge Signature Matte Lip Stain in Adored.
If you have medium skin…swipe on the L'Oréal Paris Infallible 8 HR Le Gloss in Fiery or the L'Oréal Paris Matte Lip Crayon, Lasting Wear, Smudge Resistant in Caramel Rebel.
If you have dark skin…swipe on the L'Oréal Paris Infallible Matte Lip Crayon, Lasting Wear, Smudge Resistant in Spice of Life or the L'Oréal Paris Colour Riche Shine Lipstick in Glassy Garnet.
THE DOS AND DON'TS OF GETTING THE PERFECT RED LIPS
So, you've found your ideal red lipstick—congrats! You're not quite in the clear yet, though. Believe it or not, there's a lot more to getting perfect lips than just the color you use. So, be sure to follow our lists of dos and don'ts to help yourself flawlessly rock a gorgeous fiery hue all day long.
DON'T: FORGET TO EXFOLIATE
OK, so you exfoliate your complexion and your body, but aren't you forgetting something? Your lips, silly! If you've ever wondered what's standing between you and a smoother lipstick application, it could be your lack of exfoliating. Use a lip scrub and gently massage your lips to buff away any dead skin cells sitting on the surface of your lips.
DO: PRIME WITH LIP BALM
Before you get a little too pucker happy and jump straight to colorful glory, grab your favorite lip balm to help prime and hydrate your lips after exfoliation.
DON'T: SKIP THE LIP LINER
Next up on the pretty pucker list: lip liner. Lip liner can help your lipstick stay in place so that it doesn't bleed outside the lines—AKA it's certainly a step you shouldn't skip. Trace the contours of your lips a couple times over to really define your pout. Try the L'Oréal Paris Colour Riche Lip Liner.
DO: ACCENTUATE YOUR CUPID'S BOW
Red lips stand out on their own, but when you expertly accentuate your cupid's bow, you'll bring all the attention to a seriously pillow-y pout. All you have to do is take your lip liner and draw an X starting at the highest point of your natural lip and extending down from that point. Repeat on the other side of your top lip to create the X.
DON'T: COLOR TOO FAR OUTSIDE THE LINES
Now that you've perfectly prepped your pout, it's time for color. When filling in your lips, don't go too far outside the lines. While overlined lips are definitely on-trend, you never want to go overboard. Stay just slightly outside the contours of your natural lips and use an angled brush to reach every nook and cranny.
DO: ADD A DAB OF GLOSS
Want to help your lips look a little bigger? Just a dab of lip gloss on the middle of your lower lip will do the trick.
DON'T: RUB YOUR LIPS TOGETHER
If you find that your lips look a little too red or a touch too glossy, grab a tissue, and blot your lips. You should avoid rubbing your lips together because this can smear your well-defined edges.
DO: CHECK YOUR TEETH
Before you walk out of the door with your perfect red lips, make sure that your teeth look perfect as well. Since red lipstick is super-bright, it's also super-noticeable when it ends up somewhere it shouldn't.
And just like that, you have your prettiest, most classic pucker yet! Next up: 10 Lip Products Everyone Should Have in Their Makeup Bag.
Discover more tips & tricks
Keep your skin happy
See all articles
Shop Featured Makeup products
Discover More