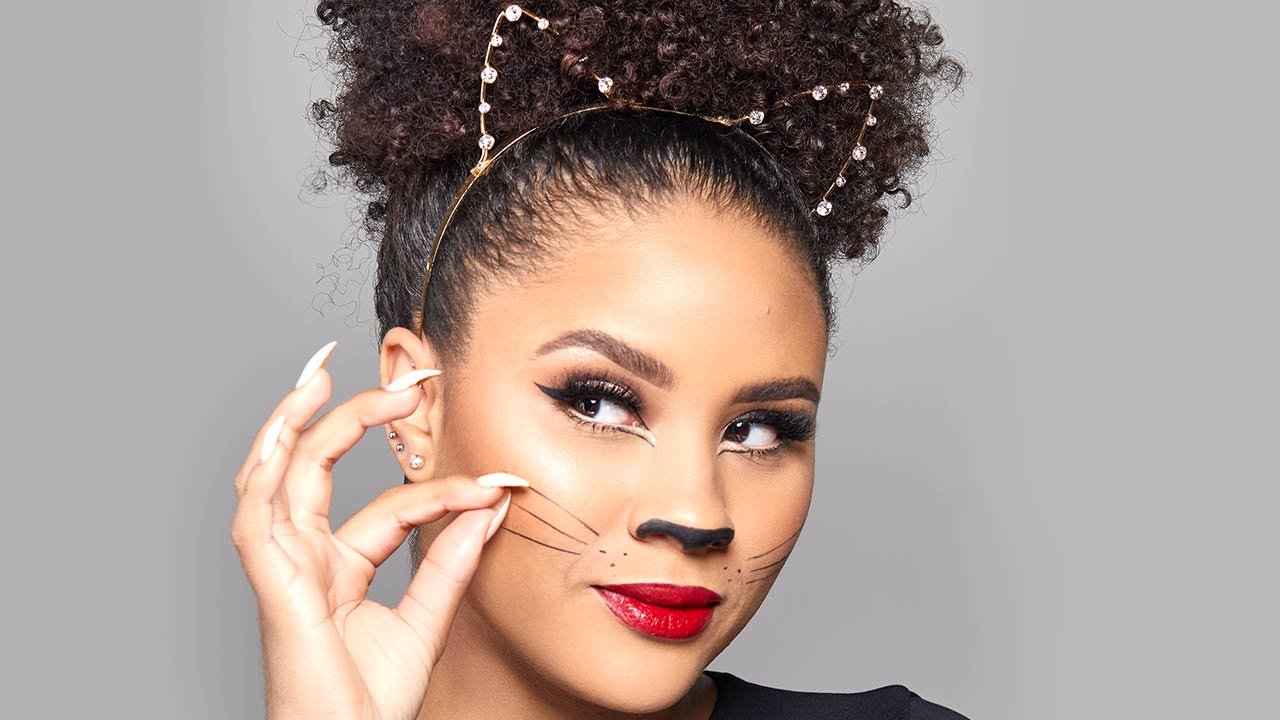 makeup looks
How to Create a Chic Cat Makeup Look for Halloween
It's that time of year, ladies!
Halloween
is right around the corner, and you're likely brainstorming costume after costume, trying to find the perfect alternate identity to rock on October 31st. Well, the hunt is over because we have the purr-fect look for you! Seriously, it's the cat's meow! Okay, no more puns—we're sharing how you can put a chic spin on a classic cat Halloween costume. From
makeup
products to
hair color
, here's a step-by-step tutorial for this chic cat Halloween
makeup look
.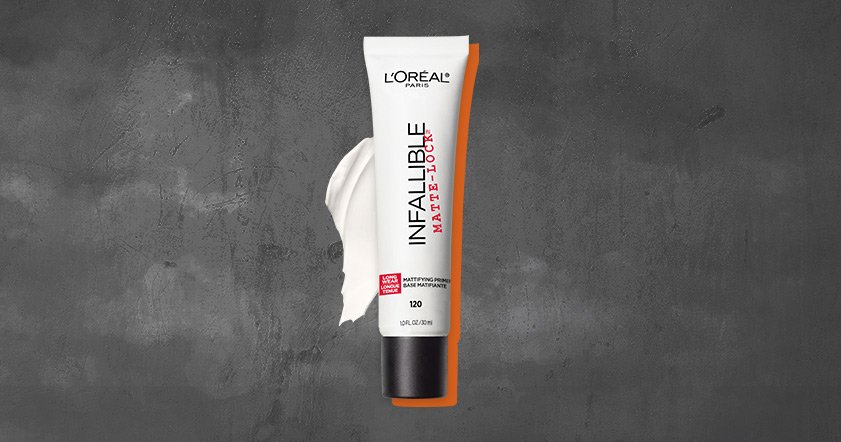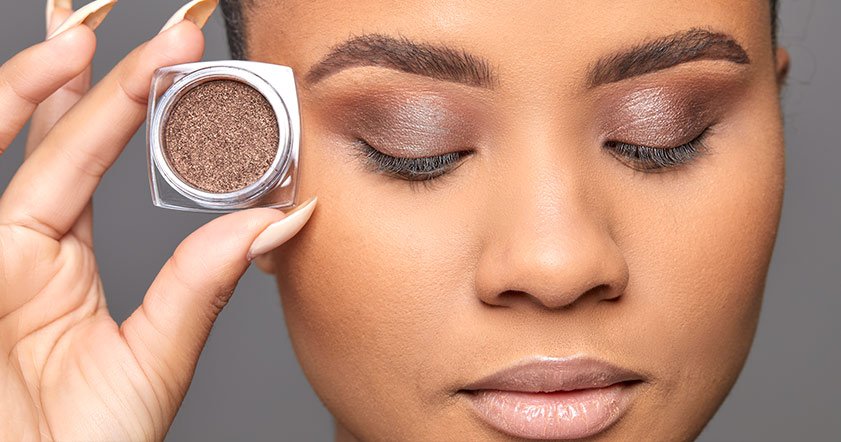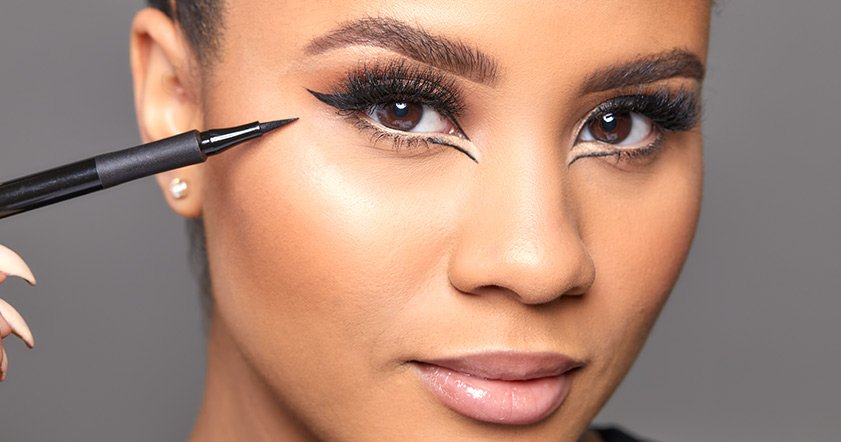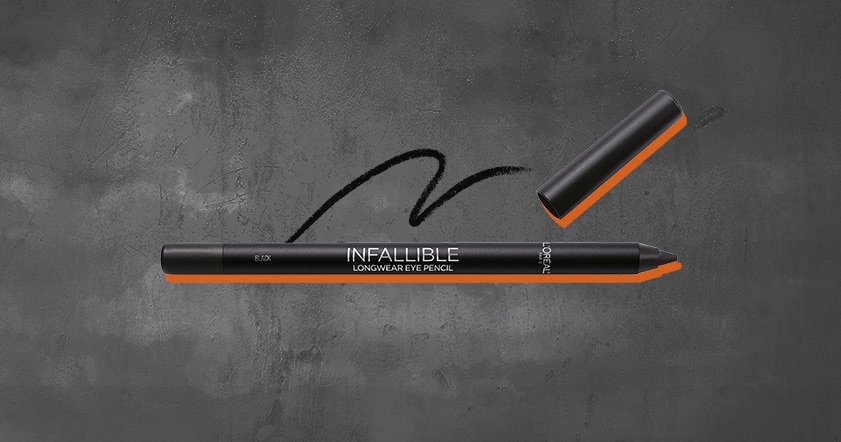 Step #4: Create a nose and whiskers
. Of course, no cat makeup look is complete without a nose and whiskers. Sans feline facial features, you're just a girl rocking winged eyeliner! Use a long-lasting pencil eyeliner, like the
L'Oréal Paris Infallible Pro-Last Waterproof Pencil Eyeliner in Black
, to really get catty. First, outline and color in the bottom portion of your nose to create a black, cat-like nose. Then, draw three small dots on either side of your upper lip. To complete your whiskers, draw three thin, black lines on each side of your cheek, aligning them with the three dots.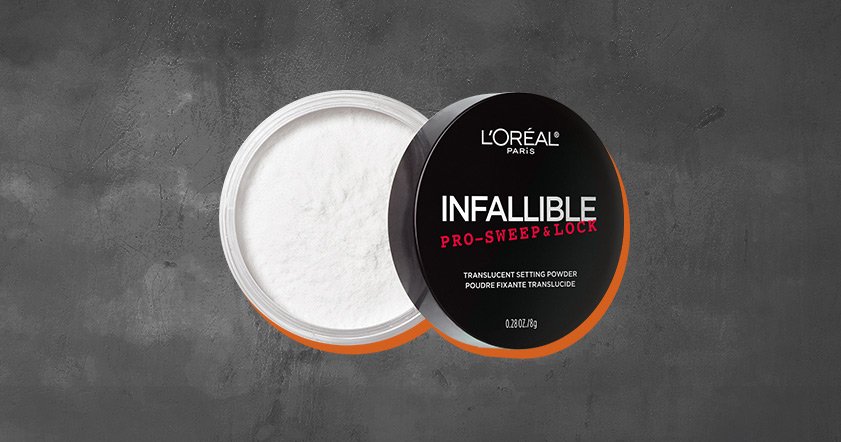 Step #6: Paint your pout
. While you can totally stop there with your chic cat makeup look, why not amp up the chicness with a colorful lip? Use a
lip color
with a long-lasting formula like the
L'Oréal Paris Pro-Matte Liquid Lipstick
. The perfect shade? A deep red! Try
Stirred
or
Matador
for playing up your pout.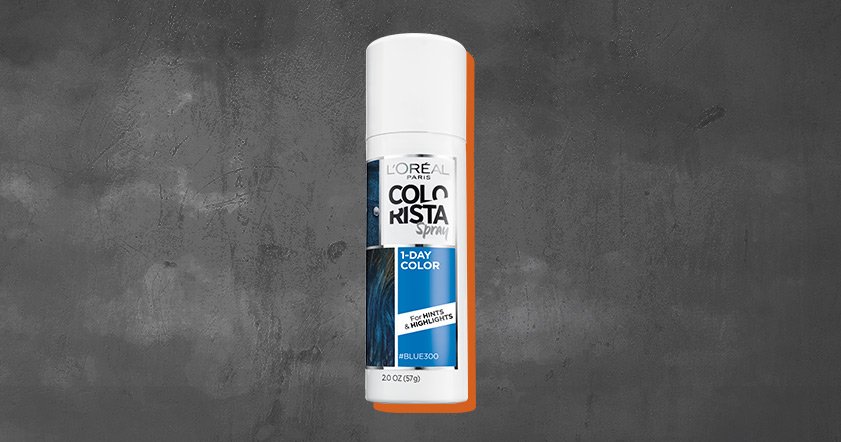 Step #7: Add some color
. To take your cat Halloween costume to the next level, you can also add a pop of color to your hair using any shade of the
L'Oréal Paris Colorista 1-Day Spray
. This temporary hair color offers quick spray application and washes out in just one
shampoo
, making it perfect for the occasion.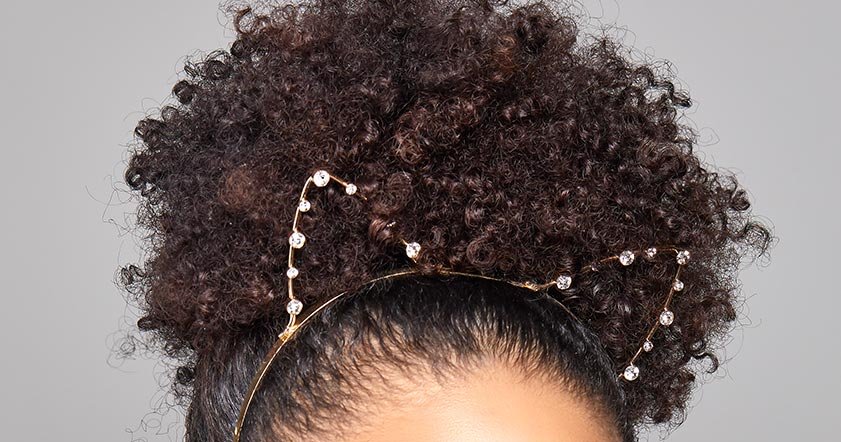 Step #8: Accessorize.
The final step to complete your cat look is to accessorize with your favorite pair of cat ears! Throw your hair into a high
bun
to make your ears really stand out. To ensure you don't lose your precious ears at some point during the night, secure them into place with a few
bobby pins
placed in a crisscross pattern. (Not sold on being a chic cat this Halloween? No problem! For more Halloween makeup ideas, head over to our article,
3 Trendy Halloween Makeup Ideas with Step-by-Step Instructions
.)
Discover more tips & tricks
Keep your skin happy
See all articles
Shop Featured Makeup products
Discover More