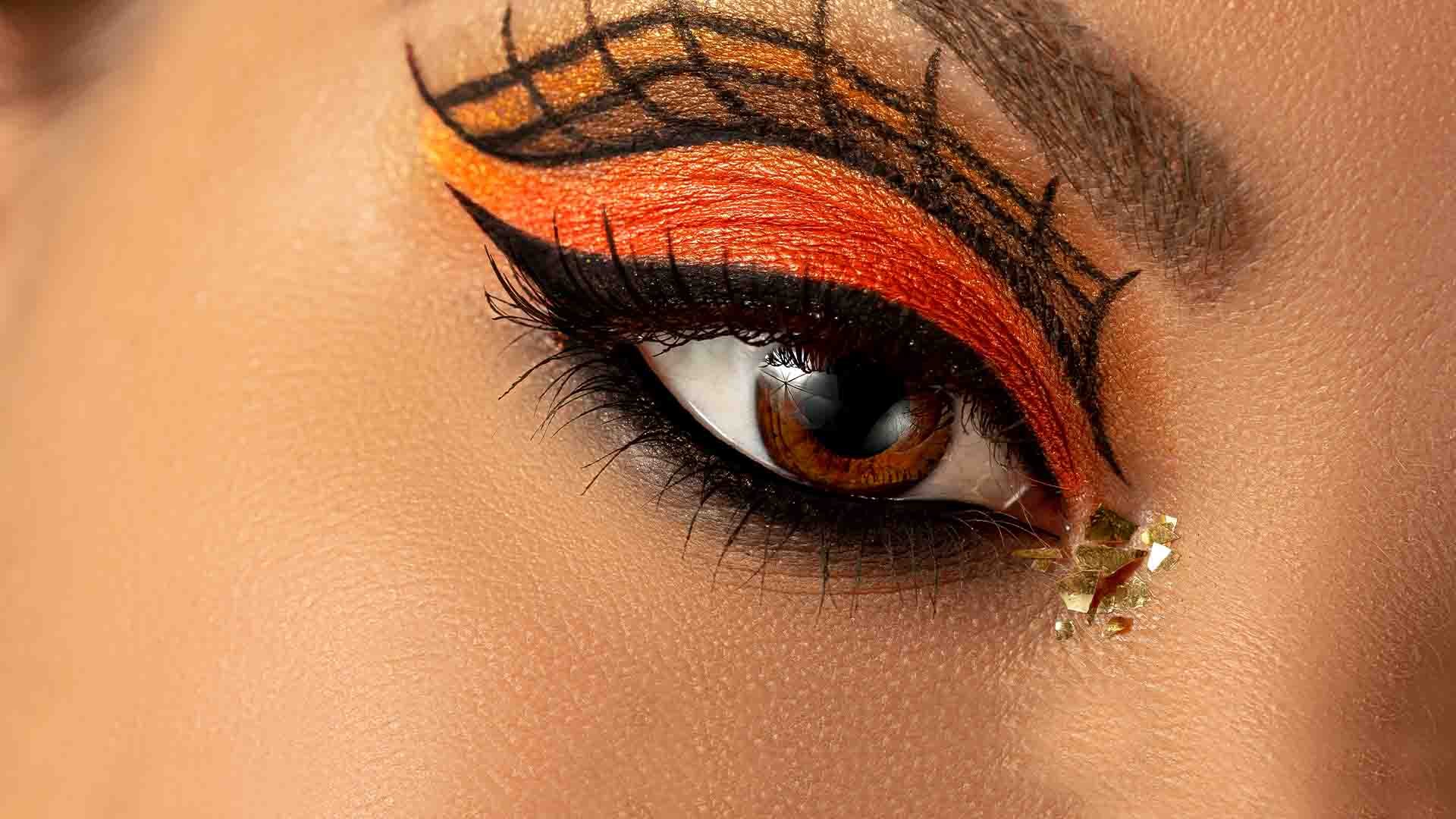 eye makeup
These Last-Minute Halloween Costumes Can Be Brought To Life With Eyeliner
If you've decided to get together with friends or do an impromptu virtual gathering for Halloween, you may find yourself scrambling for last-minute Halloween costumes. Sure, you can pop on a pair of ears and call it a day, but chances are you'd like an idea that's slightly more put-together. Fortunately, the right makeup look can transform your everyday identity into a totally new visage for the night. And no, you don't have to stock up on a million products to bring it to life. In fact, all you need is the help of some of our L'Oréal Paris eyeliners and a few other staples you already have in your makeup bag. Ahead, we're sharing five last-minute Halloween costumes you can create with eyeliner. Oh, and if you want to give one of our liners a test run before making a purchase, make sure to use our Halloween Giftshop to virtually try on last-minute liner looks.
1. Purr-fect Cat
OK, this last-minute look does call for a pair of ears, but your eyeliner will easily up the ante. To create the look, you'll need our L'Oréal Paris Infallible Flash Cat Eye Waterproof Brush Tip Liquid Eyeliner. This liner comes with a removable wing stencil to help you create a flawless cat eye. You can then use the brush tip to draw a back nose and whiskers. For a step-by-step tutorial, check out our article, Turn Your Cat Eye into The Easiest Halloween Costume Ever.
2. Gothic Clown
It's no secret that gothic makeup has become seriously on-trend as of late, which is why you should consider incorporating it into your Halloween look. Opt for a gothic clown instead of the colorful alternative you're used to seeing at the circus for an edgy and creative take on a traditional costume.
Step #1. Perfect Your Base
Start by applying primer and foundation for the canvas of your look. Use the L'Oréal Paris Infallible Pro-Glow Lock Makeup Primer in conjunction with our L'Oréal Paris Infallible 24 Hour Fresh Wear Foundation, Lightweight, which has a buildable full-coverage formula. Use a makeup sponge to buff and blend for a seamless finish.
Step #2. Create a Cut Crease
Next, use a black eyeshadow to create an edgy cut crease. Keep your eyelids nude so your black shadow really stands out. Opt for one with a matte finish, like our L'Oréal Paris Colour Riche Monos Eyeshadow in Noir Cest Noir. Then, sweep on a few coats of our L'Oréal Paris Air Volume Mega Mascara, Lightweight Mega Volume Washable in Blackest Black.
Step #3. Grab Your Eyeliner
The star of this look is all about your eyeliner application. Rather than lining your eyes in a traditional manner, use the L'Oréal Paris Matte Signature Liquid Dip Eyeliner, Waterproof in Black upside-down triangles under your eyes. Then, create parallel triangles above your eyebrows.
Step #4. Smooth On Black Lipstick
While this isn't a necessary step, you can take the gothic vibes up a notch by applying black lipstick. Use a lip brush to extend the color past the corners of your mouth for an emphasized smile.
Step #5. Set Your Look
Finish things off by misting the L'Oréal Paris Infallible Pro-Spray and Set Make-Up Oil-Free Setting Spray over your face.
3. Spider Web Queen
You can also use eyeliner to create an intricate spider web design that's sure to catch the eye. Pick up the L'Oréal Paris Infallible The Super Slim Liquid Eyeliner and head over to our article, How To Do Spider Web Makeup For Halloween, to learn how.
4. Wicked Witch
There are few looks more iconic than a witch for Halloween. Sure, you can pop on a witch hat and call it a day, but if you want a statement-making witch costume, the right eyeliner can amplify your makeup look. To be specific, use the L'Oréal Paris Infallible Pro-Last Waterproof, Up to 24HR Pencil Eyeliner in Black or L'Oréal Paris Infallible Never Fail Eyeliner in Black to line your upper lash line, bringing the line down past your inner corner. Then, line your lower lash line and extend it in a downward curve as you reach your inner corner so that it's parallel to the extended portion of your first line. Top off your look with black lipstick for a bewitched appearance.
5. Darling Dog
If you aren't a cat person, we have one more look up our sleeve: A darling dog.
Step #1. Color Your Nose
Pups are known for their cute little noses. To create the illusion of one, use the L'Oréal Paris Le Liner Signature Easy-Glide Mechanical Eyeliner, Waterproof in Noir Cashmere to color in the bottom portion of your nose.
Step #2. Dot Your Whiskers
While dogs don't have as prominent whiskers as cats do, they're still there! Instead of drawing fake whiskers, create a few dots above your upper lip to simulate where they would be.
Step #3. Line Your Upper Lip
To finish off your look, use black lipstick to color in your upper lip. Keep your bottom lip bare.
If you're looking to put one (or multiple) of the above liner looks to the test, you can find all of our iconic L'Oreal Paris eyeliners available in-store and online at Walgreens. Make sure to take advantage of their promo: Buy one, get the second 50% off on any L'Oreal Paris cosmetics and save up to $5 online or in-store with coupon savings. **Valid dates 10/25 through 10/31/20**
Discover more tips & tricks
Keep your skin happy
See all articles
Shop Featured Makeup products
Discover More