face makeup
What Is Foundation Meant to Do?
We're giving you the rundown.
June 13, 2022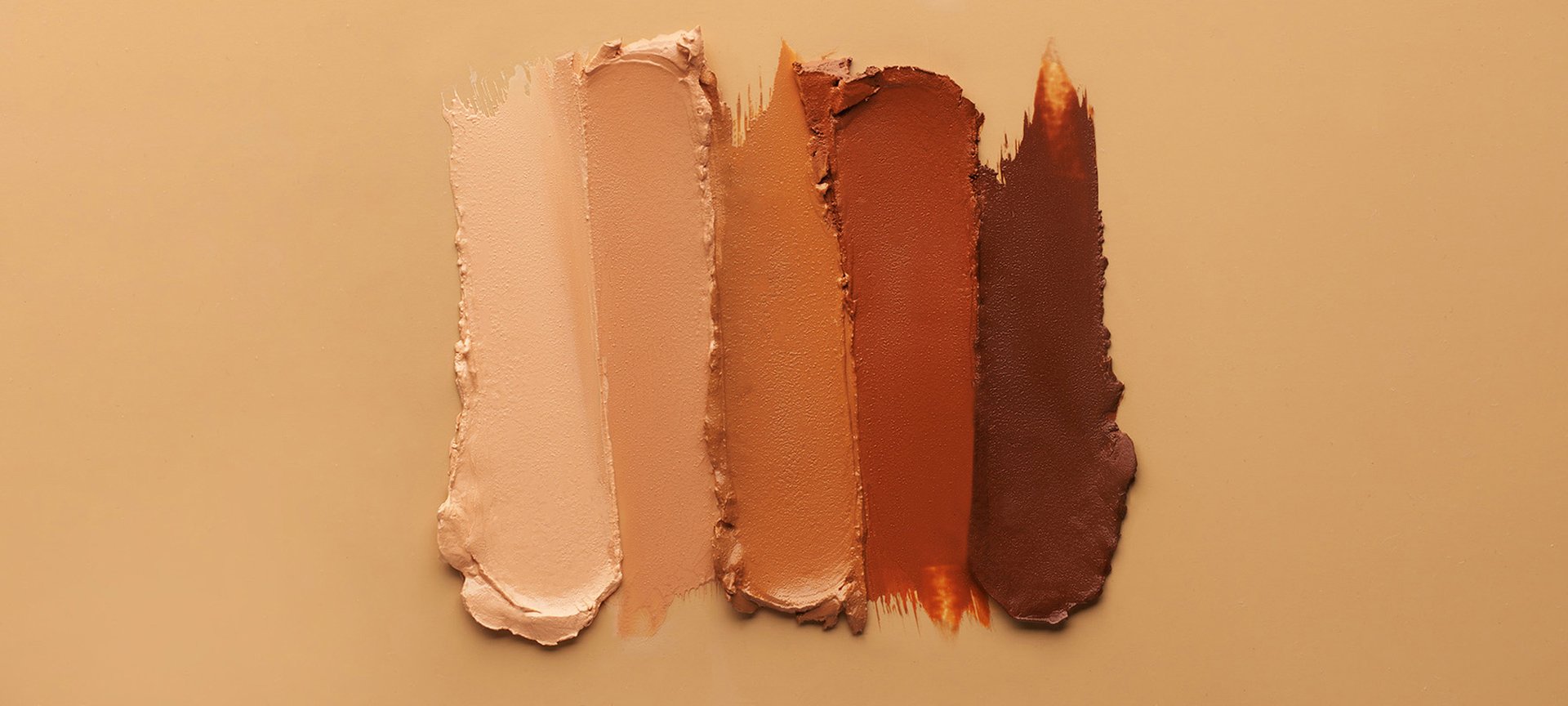 When it comes to makeup, one of the first products most of us are introduced to — aside from mascara and tinted lip balm — is foundation. This face makeup product is a staple for makeup beginners and pros alike, and for a good reason.
But if you haven't received a proper introduction and find yourself asking, "What is foundation makeup?" you've come to the right place. Below, learn what foundation is, if it's an important product to have in your makeup bag, and the different types of foundation makeup you can use.
What Is Foundation Makeup?
As we mentioned, foundation is a form of face makeup. This product is used all over your face to create an even base — or foundation — for the rest of your makeup. This product is meant to act as the groundwork for your entire makeup look. The right formula can help cover blemishes, correct your skin tone, blur imperfections, and create an overall smooth and even canvas.
What Are The Types Of Foundation?
Foundation makeup is far from a one-size-fits-all deal. There are formulas available based on your preferred consistency, the amount of coverage you want, and the finish you like. Keep reading to see which foundation makeup would be best for you.
5 Types Of Foundation Formulas You Should Know
When you go down the makeup aisle, there are five main foundation formulas you'll likely notice. Here's what to know.
1. Liquid Foundation
One of the most popular options for foundation, liquid foundation, is just what it sounds like — foundation that has a liquid formula. An example is the L'Oréal Paris Infallible 24 Hour Fresh Wear Foundation, Lightweight.
2. Cream Foundation
This type of foundation has a creamier, thicker consistency. It's also usually a great option for those with dry skin. Try the L'Oréal Paris Age Perfect 4-in-1 Tinted Face Balm Foundation if you prefer this option.
3. Powder Foundation
If you have oily skin, you may find yourself turning to a powder foundation. While you can layer on powder formulas, they generally offer lighter coverage. Give the L'Oréal Paris Infallible Up to 24H Fresh Wear in a Powder, matte finish a try if you want a powder foundation that covers like a liquid but has a matte finish.
4. Serum Foundation
A trendy foundation type, serum foundation, is a variation of your standard liquid foundation. Its formula contains a serum, making it a skin care and makeup hybrid. If you're interested, pick up the L'Oréal Paris Age Perfect Makeup Radiant Serum Foundation with SPF 50 or the L'Oréal Paris True Match Hyaluronic Tinted Serum to find out if this formula suits your needs.
5. Water-Based Foundation
Those with acne-prone skin may find themselves turning to a water-based foundation. Another liquid foundation option, this foundation includes water as its main ingredient and is generally free of oils. An example is the L'Oréal Paris Infallible Pro-Glow Foundation.
Types Of Foundation Coverage
After choosing a foundation formula, you'll also want to be knowledgeable about different coverage options. Here's the breakdown:
1. Sheer Coverage
A foundation with light or sheer coverage (also referred to as natural coverage) is ideal for someone who wants to improve their skin tone a bit but isn't looking for a product that will cover or hide imperfections.
2. Medium Coverage
A medium-coverage foundation will conceal some imperfections while still looking like skin.
3. Full Coverage
A full-coverage foundation should completely hide imperfections and blemishes, leaving you with a flawless canvas. The right full-coverage formula can even hide tattoos.
4. Buildable Coverage
A foundation with buildable coverage can be built — aka layered — to your desired level of coverage. This is great if there are areas of your skin where you would like more coverage than others.
Types Of Foundation Finishes
Last but not least, lets cover foundation finishes.
1. Natural Finish
This finish is what most closely resembles your skin, hence its name. It's neither matte or dewy.
2. Matte Finish
This finish is shine-free, making it a popular option for those with oily skin.
3. Dewy Finish
This finish is radiant and glowing, which is why those with dry skin tend to gravitate toward it.
Next: My Mom and I Used the Same Foundation for a Flawless Face, Here's the Verdict
Edited by: Shannon Stubbs, Photo Credit: Chaunte Vaughn
Discover more tips & tricks
Keep your skin happy
See all articles
Shop Featured Makeup products
Discover More