face makeup
How To Fake A Facelift With Concealer
March 02, 2021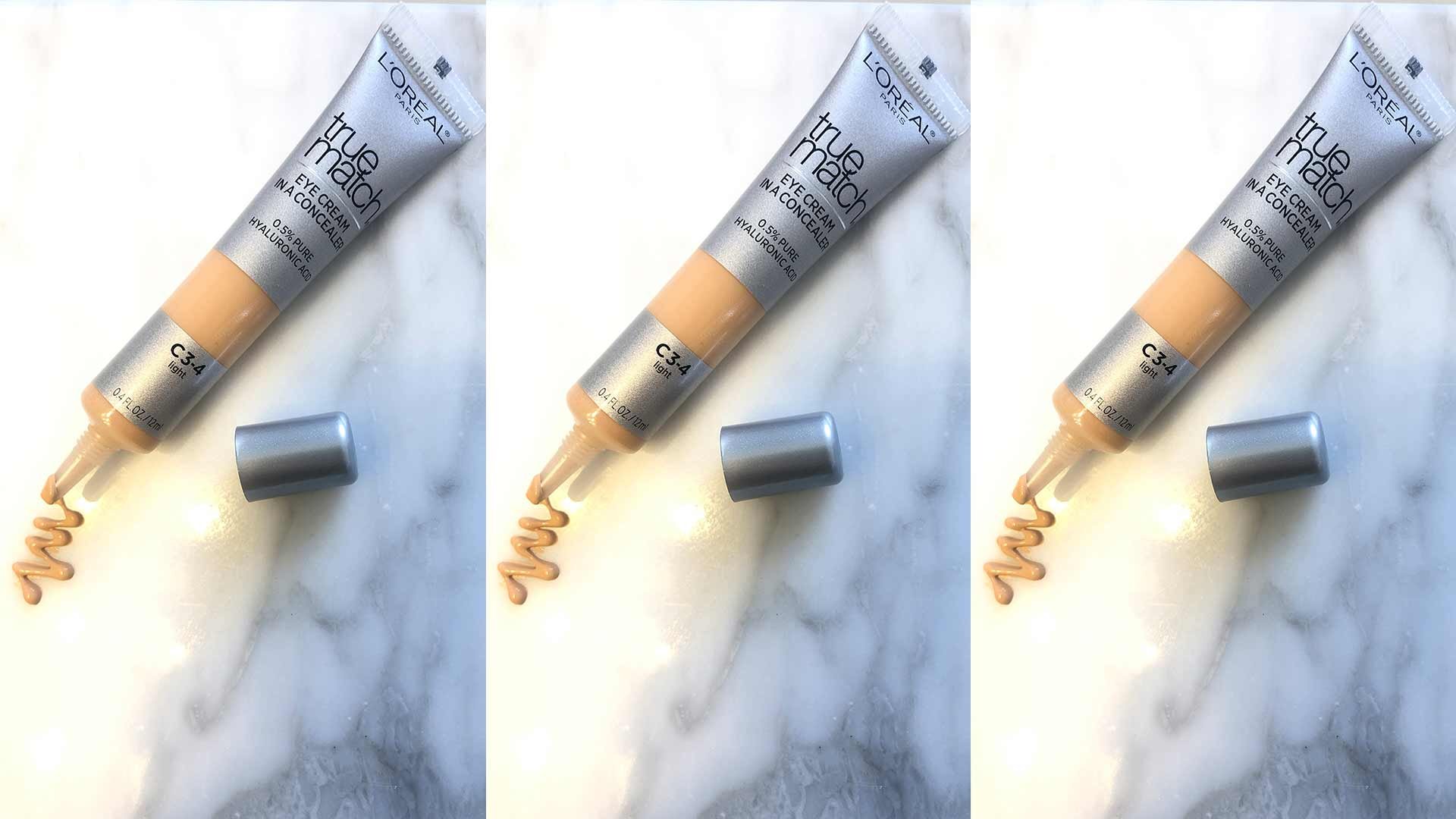 Makeup trends are always changing and with the rise of digital creators on platforms like Tik Tok, some of the wildest, creative, and even practical trends can reach viral status. One of the latest trends to garner attention has influencers playing with different concealer application techniques in order to give their faces a more lifted look. This non-surgical "facelift" created simply with the power of makeup is growing in popularity—and for good reason. Want to get in on the trend? Check out our tips below for achieving lifted features with concealer.
The first step in faking a facelift with concealer is to find the right concealer formula for you, which largely depends on your skin type. A common mistake people make when trying to sculpt their faces with concealer is choosing a product that's simply too matte for them. This can be particularly problematic for those with dry skin because these formulas can emphasize dry patches and texture.
The L'Oréal True Match Eye Cream in a Concealer, 0.5% hyaluronic acid is an excellent option for people with dry skin because it's both creamy and hydrating while providing lots of coverage. It's also great for anyone who wants to put a natural spin on the sculpted look.
If you're looking for a medium coverage, versatile concealer that will help create a natural, but lifted look, try the L'Oréal Paris True Match Super Blendable Multi Use-Concealer. It's great for all skin types and it comes with a soft-touch cushion applicator, great for precise placement in hard-to-reach areas. Draw the concealer in the darkest part of your undereyes, and then blend up towards the temples for a lifted look.
If a full-coverage, ultra-defined look is what you're going for, the L'Oréal Paris Infallible Full Wear Concealer is for you. It provides a matte finish with maximum coverage and it stays put—perfect for sculpting the face. For maximum coverage and precisely defined features, apply the concealer under the eyes and blend up and out rather than down the cheeks. It's also an excellent concealer option if you're looking to brighten and define multiple areas of the face for a more dramatic look.
FIND THE RIGHT SHADE
From understanding your undertone, to figuring out how light or how dark the concealer should be, choosing the right shade can be a daunting task. Don't worry, we're about to simplify things for you. When it comes to sculpting your face to give the appearance of lifted features, choose a shade that's one to two shades lighter than the concealer you use to cover blemishes. In order to avoid looking overdone or unnatural, we recommend resisting the temptation to over highlight the skin as this can create a harsh look. The trick to making this work is to pick a shade that just lightly contrasts with your natural skin tone which will be perfect for bringing a natural highlight in the desired areas.
FIND THE RIGHT PLACEMENT
When it comes to securing a lifted visage without going under the knife, the placement of your concealer is critical. Follow these tips to get that faux-lift effect for different areas of the face.
For eyes: It feels like just yesterday that beauty creators were concealing their under-eye circles by drawing large concealer triangles half way down their cheeks. While this technique can certainly brighten the face, it doesn't help to lift the features. The new popular technique is to apply concealer under the eyes with one swipe starting at the inner corner and continuing just a bit onto the darkness under the eyes. Then create one more swipe starting near the outer corner of the eyes and dragging up slightly towards the temple. This creates the illusion of lifted eyes and cheekbones by bringing the highlight up and outwards, rather than down the cheeks.
For chin: Creating a defined chin and jawline can make a big difference in achieving an overall lifted look. First, lightly shade just under the chin with a concealer that's one or two shades darker than your skin, and make sure to blend it in to avoid harsh lines. Then, trace the jawline with the same darker concealer to give the jaw a more defined appearance. Lastly, for extra dimension, use the lighter concealer that you used under the eyes to add a small dab to the center of the chin, and blend.
For cheekbones: In addition to highlighting the under eye area and giving the chin a faux-chisel, you can also make your cheekbones appear lifted. Rather than placing a dark contour color in the hollows of the cheeks (which is a common technique), use a lighter concealer to draw a line starting at the outer corner of the lips and blending upwards towards the cheekbones to create a more natural lifted and highlighted look. Cheers to lifted features right at your fingertips!
Editor's Tip: If you want to more dramatically define the face, contour your cheekbones with concealer. Grab a concealer that's one to two shades deeper than your skin tone and lightly define the cheekbones by applying the concealer starting at the ears and ending about halfway down the contour of your cheeks.
Photo Credit: Nikol Elaine
Next: How to Fake High Cheekbones with Makeup
Discover more tips & tricks
Keep your skin happy
See all articles
Shop Featured Makeup products
Discover More