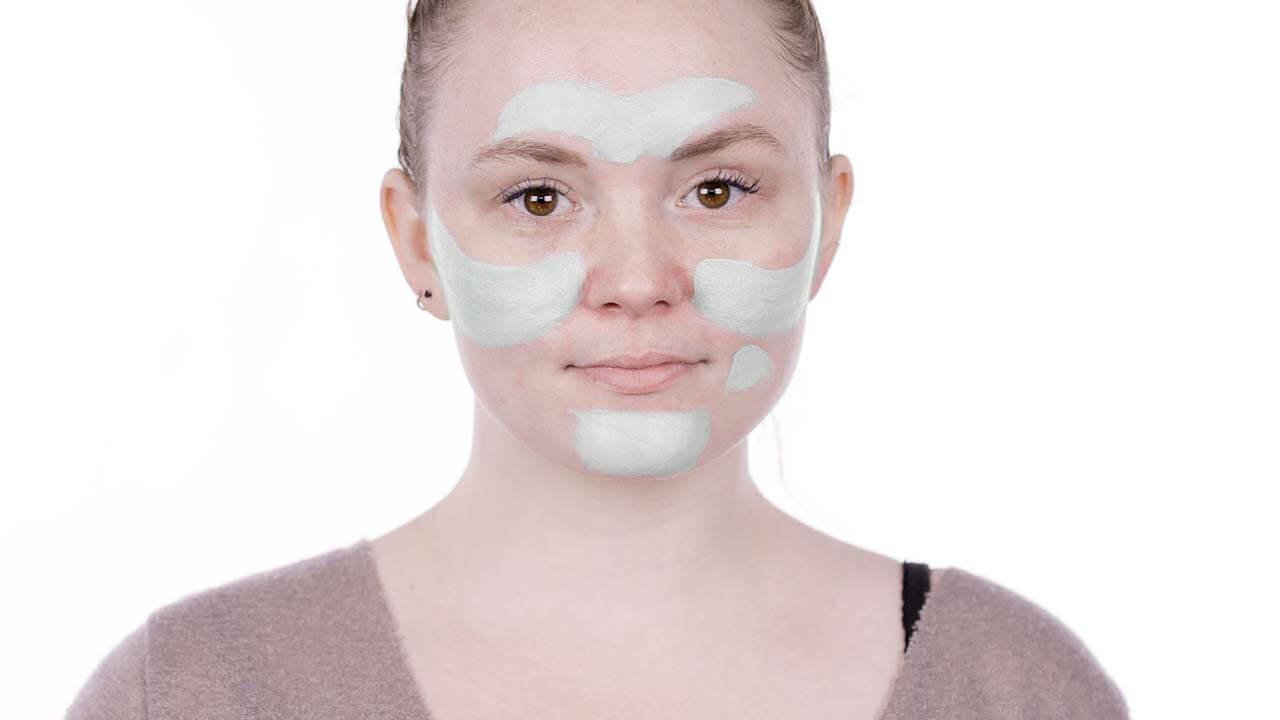 face makeup
How to Use Green Concealer
Chances are, your makeup bag is stocked with a few different foundations and concealers—and they're probably all shades that match your skin tone. But when it comes to concealer, it could be time to branch out by using different hues, including a green concealer. Why green? Color-correcting concealers come in pastel shades to help disguise various skin issues, and green can really come in handy if you're dealing with skin redness. Here, learn all about our best green concealers and how to use them as part of your anti-redness makeup routine.
HOW GREEN CONCEALER WORKS
It's time to put your knowledge of color theory and the color wheel to use. Remember, hues that sit opposite of each other on the color wheel cancel each other out? Now, think. Green and red are opposites. This means that if your skin appears red, a green concealer could be used to neutralize the look of that redness. In addition to green concealer, other popular shades of concealer include peach, yellow, and lavender, all of which can camouflage the appearance of different complexion concerns.
OUR BEST GREEN CONCEALERS
So, now you probably want in on this green concealer we've been talking so highly about. Luckily, we have a few noteworthy products you can use to even out your skin tone and be free of any unwanted redness. Here are our best green concealers.
L'Oréal Paris True Match™ Color Correcting Crayon in Green: This concealer provides creamy, skin-evening coverage that is lightweight and blendable. The green shade will neutralize any redness caused by blemishes and blotchiness.
L'Oréal Paris Infallible Total Cover Color Correcting Kit: This color-correcting kit contains four pastel concealer shades (green, peach, yellow, and lavender), giving you more options to neutralize any skin imperfections you may have.
HOW TO APPLY GREEN CONCEALER
If you've only ever used flesh-toned concealer, then you're probably used to applying it after foundation. But color-correcting concealers—including green concealer—are meant to be applied before foundation and concealer. Once you cover up skin imperfections with one or more shades of color corrector, you won't need to apply quite as much foundation and concealer afterward. One thing to be wary of is ending up with green-tinged skin. To ensure using green concealer goes smoothly, follow this easy tutorial.
STEP 1: START WITH PRIMER
The first step of your anti-redness makeup routine should be applying primer. Primer can help create a smooth base for the rest of your makeup application. Our rec? The L'Oréal Paris Pro-Glow Lock Makeup Primer will give you a radiant complexion that will keep your makeup lasting all day. If your skin is very red, you can also try looking for a color-correcting primer with a green tint to give you an extra layer of neutralizing green tones. Smooth it over your entire face or apply it just to red areas.
STEP 2: COLOR CORRECT
Once you've primed your skin, target red areas with a green color-correcting concealer. Use the L'Oréal Paris Infallible Blend Artist Foundation Blender to dab the green concealer gently and sparingly onto any red spots or splotches. When it comes to color-correcting concealer, a little definitely goes a long way—there's no need to go overboard!
STEP 3: APPLY A BUILDABLE FOUNDATION
When you use green concealer, you won't want to cut your face makeup routine short. If you do, the pastel hue of your concealer may still be visible. That's why it's a must to follow with complexion products that match your skin tone. We recommend using a buildable foundation after your green concealer so that you can control your level of coverage. Try the L'Oréal Paris Infallible Up to 24HR Fresh Wear Foundation, Lightweight, which can be built up to medium or full coverage. Use a makeup blender to buff and blend out the liquid formula.
If you prefer to use a face powder, the L'Oréal Paris True Match™ Powder is oil-free, provides a natural finish, and can also be built to the coverage you desire.
STEP 4: FOLLOW UP WITH CONCEALER
Once you're done applying green concealer and foundation, apply a tiny bit of a flesh-toned concealer from the L'Oréal Paris Infallible Total Cover Concealing and Contour Kit wherever needed.
STEP 4: APPLY A BRONZER
Bronzer will pull your face makeup together while also adding some warmth to your face for a more natural look. Just make sure your bronzer isn't too warm-toned, which could make your skin start to look red again. The L'Oréal Paris True Match™ Lumi Bronze It Bronzer will give your skin an instant sun-kissed glow. Pro tip: The bronzer can also be used on your body for an all-over bronzed complexion.
STEP 5: ADD A HIGHLIGHT
Give your skin a shimmery sun-kissed glow by applying a liquid highlighter, like the L'Oréal Paris True Match™ Lumi Liquid Glow Illuminator, to your cheeks. It comes in three shades (ice, golden, and rose) to flatter different skin tones.
STEP 6: USE A SETTING SPRAY
After applying your makeup and color correcting your red skin, you want to make sure all of your hard work lasts the entire time you're wearing it! To guarantee your makeup's longevity, use a makeup setting spray like the L'Oréal Paris Infallible Pro-Spray & Set Makeup Extender Setting Spray. This spray will keep your makeup looking fresh for hours after you've applied it with its all-day staying power.
HOW TO COLOR CORRECT WITH GREEN BB CREAM
Green concealer isn't the only way to counteract redness! You can also put a green BB cream to use.
L'Oréal Paris Magic BB Anti-Redness (For All Skin Tones): You've probably heard about BB cream and are aware that it is known for its skin care benefits. You may even use one in your daily makeup routine. But did you know that the right BB cream can also counteract redness? Our green-tinted BB cream hydrates, corrects, perfects, and neutralizes redness, all via a lightweight lotion formula that's perfect for no makeup, makeup days.
Editor's note: Didn't know BB cream doubles as a makeup and skin care product? Get the full scoop on BB cream and CC cream in our article, What's the Difference Between BB Cream and CC Cream?
HOW OTHER COLORED CONCEALERS WORK
We mentioned earlier that green color correctors aren't the only kind in existence, there are multiple other shades that are popular for correcting the appearance of a variety of imperfections. And now that you understand how green concealer works and how to use it, it's time to learn about the benefits of using those other color-correcting concealer shades. Here's when to use peach, yellow, and lavender color-correcting concealers—just remember to apply your shade(s) of choice sparingly on your face before applying foundation and concealer on top.
Peach concealer: Use this shade to disguise the look of dark circles. Try the L'Oréal Paris True Match™ Color Correcting Crayon in Peach.
Yellow concealer: Use this shade to combat the look of surface skin discolorations. The L'Oréal Paris True Match™ Color Correcting Crayon in Yellow can hide any blue or purple areas such as age spots or broken capillaries.
Lavender concealer: Use this shade (which you can find in the color-correcting palette we told you about earlier) to illuminate the look of dull skin.
Want more details on color correcting, whether that's with green, peach, yellow, or lavender shades? Here's Your Step-by-Step Guide to Color Correction.
OUR BEST SKIN CARE PRODUCTS FOR ANTI-REDNESS
While being able to neutralize redness with makeup is great, taking care of your skin can keep your redness to a minimum in the first place. Redness often goes along with having sensitive skin and as such, in addition to concealing redness with the help of green color correctors, you may need to update your skin care routine. Here are a few of our best skin care products for sensitive skin.
L'Oréal Paris Pure Clay Clear & Comfort Mask: Formulated with three pure clays and seaweed, this face mask helps stressed, uncomfortable skin and visibly reduces imperfections.
L'Oréal Paris Micellar Cleansing Water Complete Cleanser - Normal to Dry Skin: This gentle facial cleanser hydrates, soothes, and leaves skin feeling refreshed without any dryness.
L'Oréal Paris Revitalift Cicacream Face Moisturizer Pro Retinol & Centella Asiatica: This facial moisturizer strengthens skin while resisting wrinkles and signs of aging. Your skin will be left noticeably more hydrated and smooth.
Discover more tips & tricks
Keep your skin happy
See all articles
Shop Featured Makeup products
Discover More