face makeup
How To Use Concealer For Defined Lips
Our lips are concealed.
September 28, 2020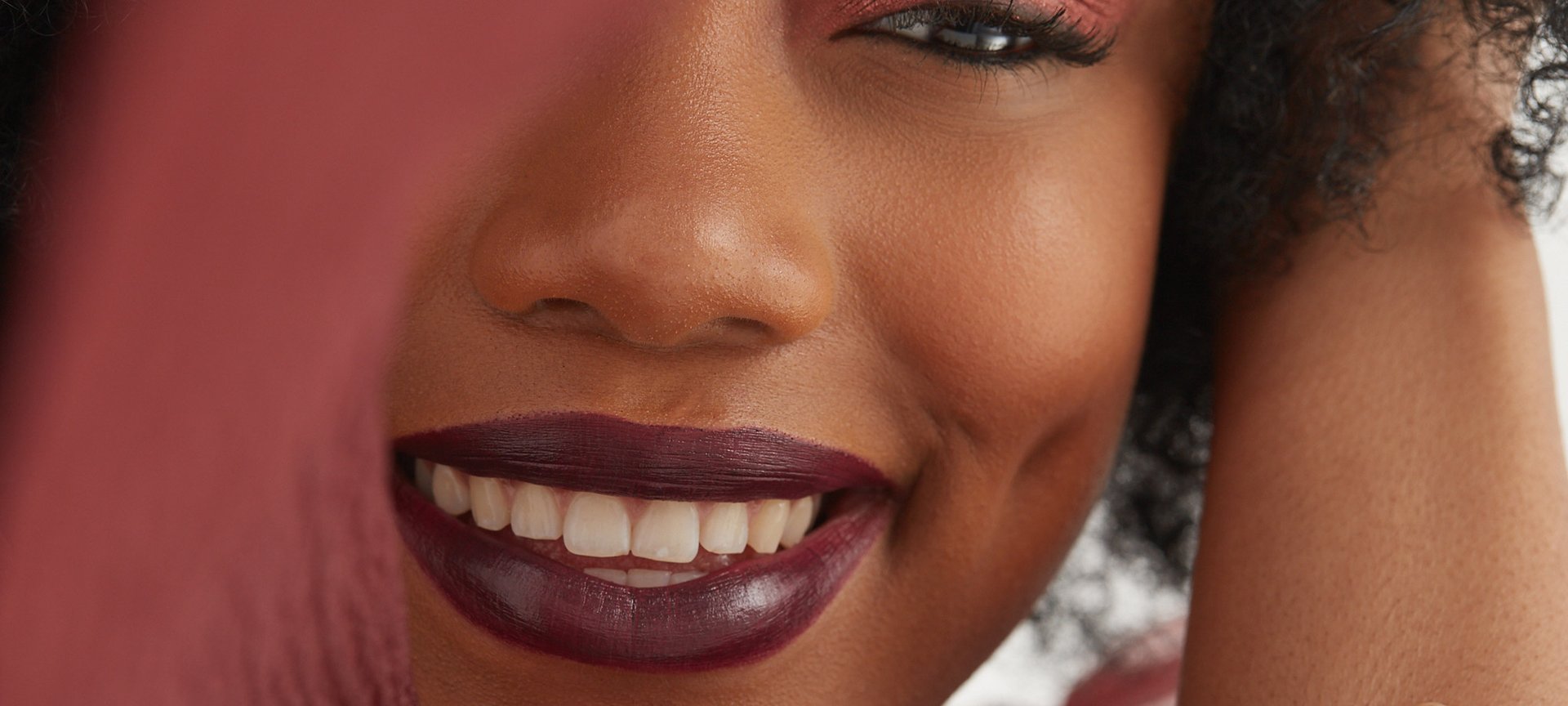 By now, we're all familiar with the shape-shifting makeup hack that is contouring your face. However, there are a plethora of ways to apply this optical makeup illusion in other places. From outlining your cupid's bow to lip contouring, this concealer technique will help define your lips for a more prominent pout. Ahead, find a step-by-step tutorial on how to use lip concealer for a defined lip makeup look.

Step #1. Pick Your Concealer
Choosing the right concealer for your skin tone is the first step when it comes to using this method for a defined pout. You'll want to use one with a finish that matches your foundation so it blends seamlessly with the rest of your makeup. We recommend using one with a matte formula, like the L'Oréal Paris Infallible Full Wear Concealer Waterproof, Full Coverage.

Step #2. Add Some Highlights
To properly define your lips, you'll need two shades of concealer, one that is a shade lighter than your skin tone and one that is a shade darker.

For this step, start with the lighter shade. Use a lip brush to take a small amount of product from the tube of your concealer. Then, outline your cupid's bow and the outer thirds of both your upper and lower lips. If you want your lips to appear fuller, outline just outside of your natural lip shape.


Editor's tip:
If you want, you can also use this shade to color your lips. It will create a bright base for your lipstick to go over, which will help your lip color appear more vibrant.

Step #3. And Some Shadows
Wipe off your lip brush and dip it onto the tube of your darker shade of concealer, picking up product. Use this to line the outer corners of your lips, as well as the center of your bottom lip. Again, outline just outside of your natural lip shape for a fuller appearance.

Step #4. Blend, Blend, Blend
Blend your lip concealer outline for a seamless look with a makeup sponge, like the L'Oréal Paris Infallible Blend Artist Foundation Blender, using a bouncing motion. Don't worry if the concealer gets on your actual lip—you'll be covering them with color next.

Step #5. Grab Your Lip Liner
It's time to line your lips—a key step of any defined lip look. Use a lip liner like the L'Oréal Paris Colour Riche Lip Liner in a shade that's two colors darker than the lipstick you plan to wear. Then, follow the outline of your lips and trace away.

Editor's tip: If you're worried about lining outside the lines, you can draw small dots along the outline of your lips first. Then, go back and connect the dots to fully outline your pout.

Step #6. Color Your Pout
Reach for your lipstick of choice and fill in your lips. We recommend something that stands out and lasts long with a creamy, natural finish like our L'Oréal Paris Colour Riche Satin Lipstick or L'Oréal Colour Riche Les Nus Intense Nude Lipstick.

Step #7. Perfect Your Shape
To fine-tune your lip shape or fix any lip color mistakes, reach for those two shades of concealer again. Follow the same process of applying the lighter shade to your cupid's bow and outer thirds, as well as the darker shade to the outer corners and middle of the bottom lip. This time, use your pinky to carefully blend the edges so as not to mess up your lipstick, but still blur where your concealer meets your foundation.
Next: How to Contour Like a Pro Makeup Artist
Photo Credit: Chaunte Vaughn
{ "@context": "https://schema.org/", "@type": "WebPage", "speakable": { "@type": "SpeakableSpecification", "cssSelector": ["speakable-content"] }, "url": "https://www.lorealparisusa.com/beauty-magazine/makeup/face-makeup/concealer-for-defined-lips" }
Discover more tips & tricks
Keep your skin happy
See all articles
Shop Featured Makeup products
Discover More
{ "@context": "http://schema.org", "@type": "BreadcrumbList", "itemListElement": [ { "@type":"ListItem", "position": 1, "item": { "@id": "/", "name": "Home" } } , { "@type":"ListItem", "position": 2, "item": { "@id": "https://www.lorealparisusa.com/beauty-magazine", "name": "Beauty Magazine" } } , { "@type":"ListItem", "position": 3, "item": { "@id": "https://www.lorealparisusa.com/beauty-magazine/makeup", "name": "Makeup Tips For Every Look" } } , { "@type":"ListItem", "position": 4, "item": { "@id": "https://www.lorealparisusa.com/beauty-magazine/makeup/face-makeup", "name": "Face Makeup" } } , { "@type":"ListItem", "position": 5, "item": { "@id": "https://www.lorealparisusa.com/beauty-magazine/makeup/face-makeup/concealer-for-defined-lips", "name": "concealer-for-defined-lips" } } ] }