lip makeup
Matte Lipstick Dos and Don'ts
October 02, 2017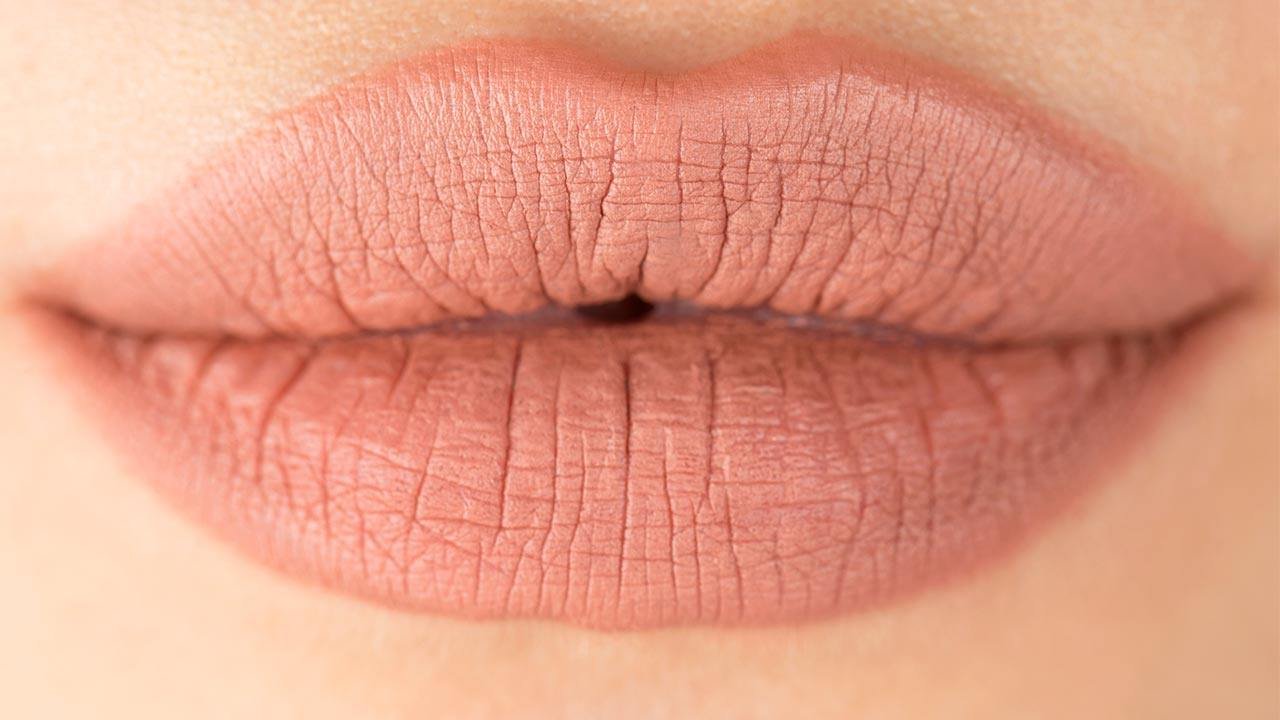 A matte lip is much like a perfectly executed wing tip; done well, it's nothing short of stunning and ties a look together, but done wrong, it can turn into an instant eyesore. Since nobody wants to have to redo their entire face of makeup before leaving home for the day, we've rounded up the top matte lipstick dos and don'ts to help you apply this product like a pro. Ready to conquer one of the biggest lipstick trends? Keep reading for your guide to applying matte lipstick.
Matte Lipstick Do: Exfoliate First
The first step in your matte lipstick application should be exfoliating. Since matte lipstick has a flat, non-shiny finish, it can draw more attention to your lips—meaning if your lips are dry, then flakes will be more visible. So, before you pick up your lipstick tube, gently massage on a lip scrub to help exfoliate dead skin cell buildup.
Matte Lipstick Don't: Skip Lip Balm or Primer
Once you're done exfoliating your lips, reach for a hydrating lip conditioner to moisturizer your pout before applying matte lipstick. Moisturizing your lips can help lipstick apply more smoothly, as can priming. Post-lip balm application, reach for a lip primer (if you don't have any on hand, foundation can work in a pinch), which can help your matte lipstick wear more evenly.
Matte Lipstick Do: Pick an Eye-Catching Hue
Matte lipstick is meant to stand out. For that reason, we love choosing bold, eye-popping shades that really make a statement. So, instead of opting for a plain nude matte lipstick (though definitely keep one of those on hand), try the L'Oréal Paris Colour Riche Matte Lipstick in Matte-ly In Love, Matte-jestic, or Matte Mandate, the L'Oréal Paris Infallible Pro-Matte Liquid Lipstick in Deeply Disturbed, Stirred, or Roseblood, or the L'Oréal Paris Infallible Paints/Lips Matte in Velvet Pout or Cinna-Bomb.
Matte Lipstick Don't: Apply Multiple Layers
Matte lipstick is pigmented—and that means you don't have to apply layer after layer to get full coverage. One swipe across your top and bottom lips and you should be good to go! Whether you use matte lipstick straight out of the tube or one that comes with a wand applicator, go slowly to help avoid getting messy.
Matte Lipstick Do: Match Your Lip Liner
Matte lipstick tends to come in pretty bold shades, and using a lip liner can help prevent color from feathering outside the lines. But what shade of lip liner should you choose? Try using one that's close in color to your lipstick. The L'Oréal Paris Colour Riche Matte Lip Liner comes in eight shades.
Matte Lipstick Don't: Go Too Far Outside the Lines
With some of society's most-followed celebs rocking over-lined pouts, you might feel inspired to try the look yourself. That's because over-lining your lips can create the appearance of a fuller-looking pout. The thing is, it's easy to go overboard with lip liner—so make sure that you're only slightly applying it outside your lip line to keep your makeup look from veering too far out there.
Matte Lipstick Do: Conceal the Edges for an Extra Crisp Silhouette
It's easy to go a little out of bounds, but a crisp line of concealer can help make your matte lips color really pop. Use the L'Oréal Paris Infallible Pro Glow Concealer, which comes with a wand applicator that is perfect quick touch-ups.
Matte Lipstick Don't: Be Afraid to Clean Up Mistakes
Made a goof? No problem! You don't have to take off your matte lipstick entirely. Instead, dip a cotton swab into a bottle of micellar water and dab it on any areas of color you'd like to remove. Try the L'Oréal Paris Micellar Cleansing Water Complete Cleanser Waterproof – All Skin Types, which works on long-wear formulas.
Want even more ways to update your lip game? Check out our article, 10 Lip Liner Hacks That Will Make Applying Lipstick Easier.
Discover more tips & tricks
Keep your skin happy
See all articles
Shop Featured Makeup products
Discover More