lip makeup
Do You Need to Use a Lip Primer?
December 18, 2019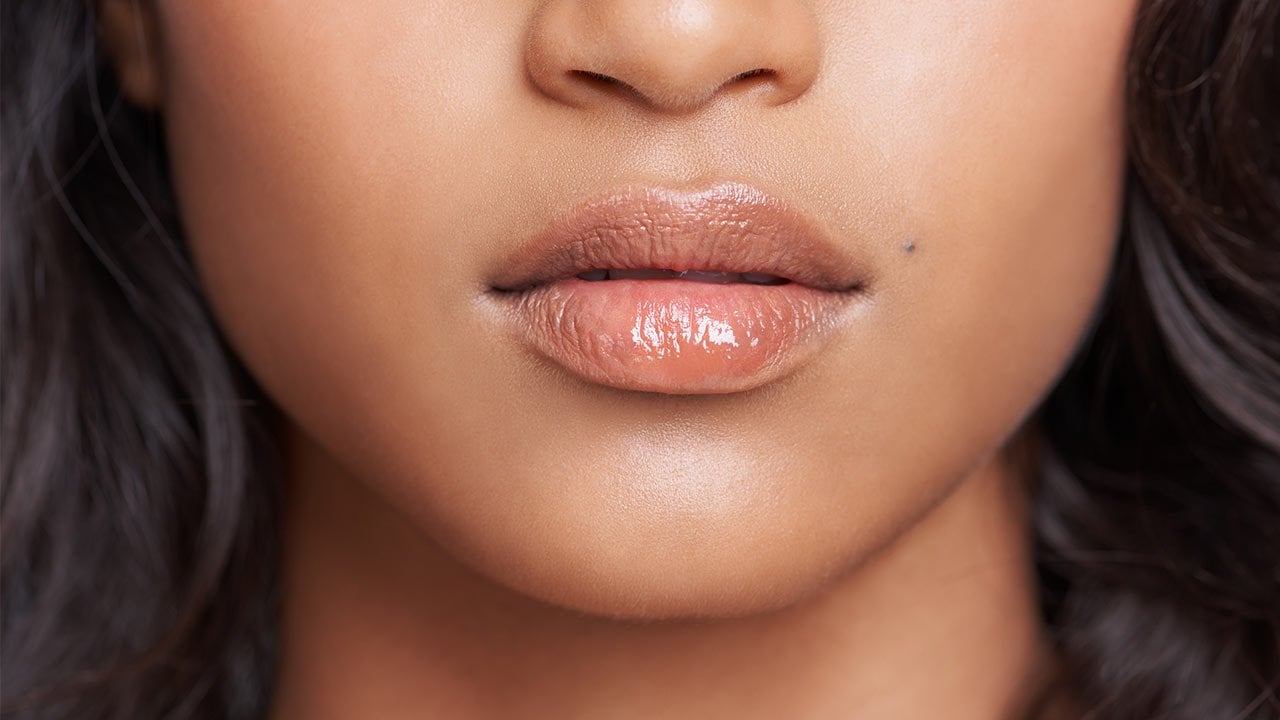 Real talk: Your lip makeup never seems to last as long as you want it to. You apply your lipstick in the morning; then it's gone. If you've been on an eternal hunt for ways to keep your lip color in place, you may want to turn your attention to lip primer. You've probably heard of lip primer, but we wouldn't be surprised if you find yourself asking whether it's something that's actually necessary. Do you need lip primer? Well, that's what we're here to find out. You just may be surprised to learn how priming your pout can save your makeup. Below, we're sharing all the benefits of lip primer, plus a simple lip makeup routine for a gorgeous pout.
WHAT IS LIP PRIMER?
Before we give you the lowdown on all of the benefits of lip primer, first you need to know what it is. Lip primer, as the name suggests, is a base for your lips that allows your lip color to stay put. Think of it as being similar to a regular makeup primer that you would use on your face. Just as you apply face primer to help your foundation, concealer, and other face makeup products lay evenly and last for the long haul, lip primer does the exact same thing for your pout.
Lip primer comes in various forms, all similar to your favorite lip products. There are lip primer pencils, lipsticks, and crayons, all meant to be layered under your lip color.
THE BENEFITS OF LIP PRIMER
Lip primer is a makeup essential for good reason. If you are undecided on whether it's a must for your makeup routine, you may want to know about these four lip primer benefits.
1. LONG-LASTING LIP COLOR
As we mentioned above, lip primers are great for increasing the longevity of your lip makeup looks. Their formulas work to keep your lip color in place without any fading.
2. NO FEATHERING
If you're left with feathered lips by the end of the day, lip primer is here to save the day. Feel free to rock your bold lip color with confidence, as you won't have to worry about your lipstick ending up outside of the lines of your pout.
3. NO CREASING
Does your lipstick always crease? A lip primer can be the fix for that, too!
4. SMOOTH BASE
Lip products can cling to dry patches and settle into fine lip lines, but not if your lips are prepped and primed. Lip primer creates a smooth base for your lipstick, allowing it to look better in the end.
HOW TO USE LIP PRIMER
Ready to add lip primer to your everyday look? Try this easy routine.
STEP #1: EXFOLIATE
Think exfoliating is only reserved for your face? Think again! Since you clearly want your lip makeup to last all day long, exfoliation is key. It helps to remove dead skin cell buildup, leaving you with smooth lips that are ready for lip color application.
Try a gentle sugar scrub like the L'Oréal Paris Pure-Sugar Resurface & Energize Kona Coffee Scrub, L'Oréal Paris Pure-Sugar Nourish & Soften Cocoa Scrub, L'Oréal Paris Pure-Sugar Smooth & Glow Grapeseed Scrub, or the L'Oréal Paris Pure-Sugar Purify & Unclog Kiwi Scrub, which are all formulated with three pure sugars and nourishing ingredients to prep your pout.
STEP #2: MOISTURIZE YOUR POUT
Once you're all done sloughing the dead skin cells off your lips, hydrate your pout with a moisturizing lip balm that will keep your lips feeling soft, smooth, and supple.
STEP #3: APPLY YOUR LIP PRIMER
Now it's time for the main event: applying your lip primer. Smooth your lip primer onto your lips, laying down a base for the rest of your lip makeup. Keep in mind, a little goes a long way, so apply a thin layer to your lips.
STEP #4: LINE YOUR LIDS
Lip liner is another lip makeup essential you may have overlooked. It helps to keep your lip color on your lips without the fear of any bleeding or feathering. To start on creating the perfect nude lip, reach for the L'Oréal Paris Infallible Never Fail Lipliner in Nude and line your lips. Be sure to follow your natural lip shape for a precise finish.
STEP #5: BRING ON THE COLOR
Once your lips are lined, reach for the L'Oréal Paris Infallible Matte Lip Crayon, Lasting Wear, Smudge Resistant in Tres Sweet, and swipe the shade across your lips. Be sure to stay within the lines for a picture-perfect pout.
STEP #6: BLOT
Using a tissue, lightly press down on your lips to remove excess product. Voila!
{ "@context": "https://schema.org/", "@type": "WebPage", "speakable": { "@type": "SpeakableSpecification", "cssSelector": ["speakable-content"] }, "url": "https://www.lorealparisusa.com/beauty-magazine/makeup/lip-makeup/lip-primer" }
Discover more tips & tricks
Keep your skin happy
See all articles
Shop Featured Skin Care products
Discover More
{ "@context": "http://schema.org", "@type": "BreadcrumbList", "itemListElement": [ { "@type":"ListItem", "position": 1, "item": { "@id": "/", "name": "Home" } } , { "@type":"ListItem", "position": 2, "item": { "@id": "https://www.lorealparisusa.com/beauty-magazine", "name": "Beauty Magazine" } } , { "@type":"ListItem", "position": 3, "item": { "@id": "https://www.lorealparisusa.com/beauty-magazine/makeup", "name": "Makeup Tips For Every Look" } } , { "@type":"ListItem", "position": 4, "item": { "@id": "https://www.lorealparisusa.com/beauty-magazine/makeup/lip-makeup", "name": "Lip Makeup" } } , { "@type":"ListItem", "position": 5, "item": { "@id": "https://www.lorealparisusa.com/beauty-magazine/makeup/lip-makeup/lip-primer", "name": "lip-primer" } } ] }