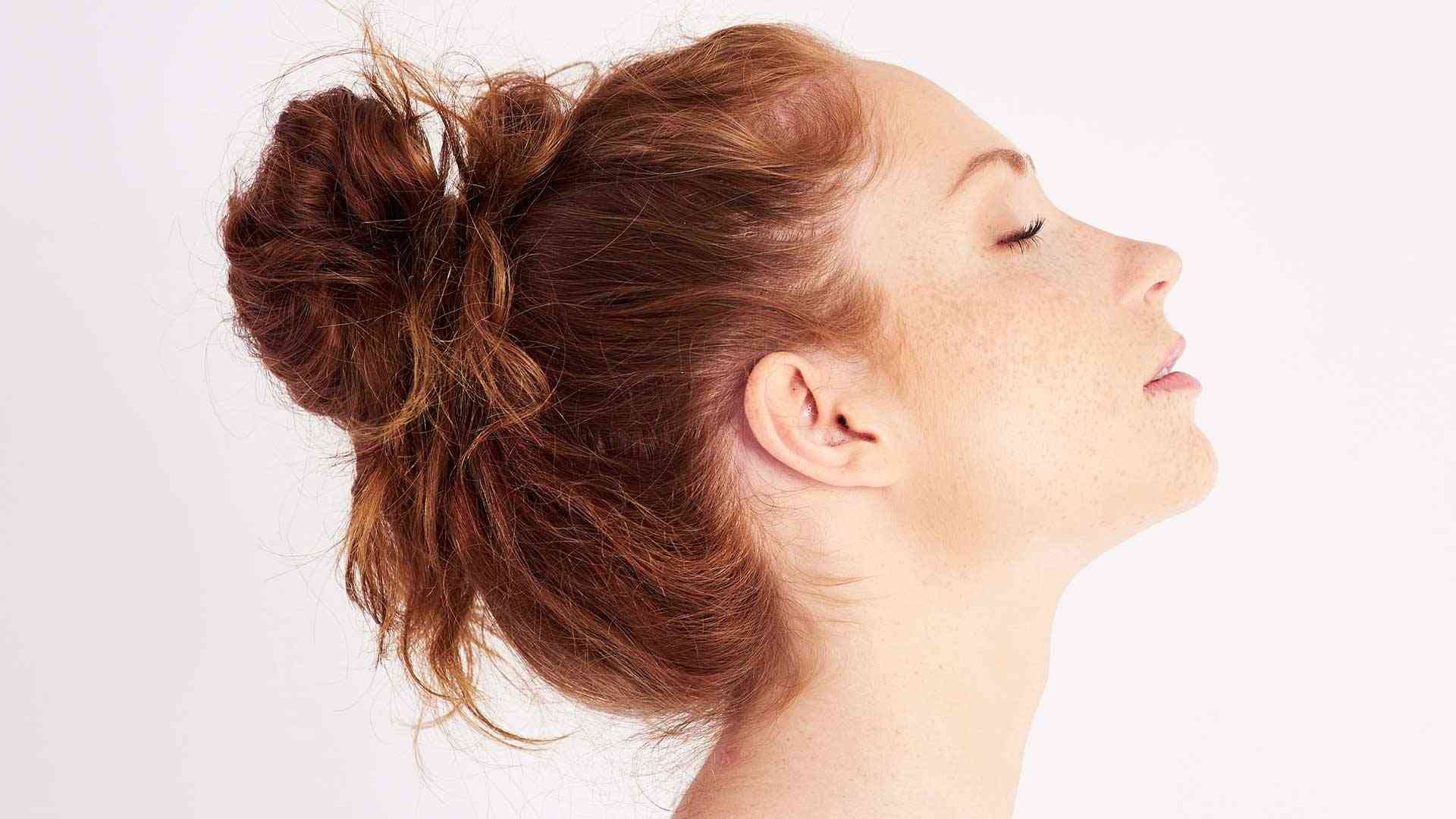 long hairstyles
How to Style Your Hair When You're Overdue for a Haircut
It's safe to say that in the hopes of trying to help your hair grow faster, you may be guilty of skipping a haircut or two. Whether you're dreaming of longer locks or simply can't get an appointment at the salon soon enough, dealing with unruly hair growth isn't the cutest of looks. You see, skipping haircuts can cause your strands to look straggly and damaged with split ends and frizz. Yikes! If you're stuck waiting until you can get to the salon to refresh your locks, in the meantime, you can put your hairstyling skills to the test and hide unwanted hair growth.
TIP #1. ROCK AN UPDO
If your length is getting out of hand and you want to disguise unkempt ends, one of the easiest ways to do so is to throw your mane into an updo. Whether you opt for a messy bun or something a bit more intricate like a crown braid is up to you! An updo will help conceal your frazzled ends, keeping any breakage and uneven length your little secret.
TIP #2. TURN TO BARRETTES AND CLIPS
If you have bangs and can't remember the last time you went to the salon, you may be dealing with quite a dilemma. After all, no one wants their bangs to impair their vision! Before you reach for a pair of scissors to give your fringe a trim, turn to handy hair accessories like barrettes and hair clips. You can use these to keep your overgrown bangs out of your face—not to mention, you'll look stylish and trendy in the process.
Editor's note: Simply can't go another day dealing with your overgrown fringe? Here's How to Style (and Trim) Your Own Bangs.
TIP #3. TRY OUT A HEAD WRAP
What about if you're dealing with short hair that's overdue for a cut, like a pixie that's past its prime? Accessories will help here too! To help disguise hair that looks less than perfect, give a trendy head wrap or scarf a try.
TIP #4. PLAY WITH TEXTURE
Another way to camouflage uneven length (because in case you haven't realized, your hair most likely won't grow at the same exact pace all-over) is to amp up the texture! While sleek, super-straight strands are pretty, they tend to highlight your haircut. And if you're working with an overgrown cut, the last thing you want to do is draw attention to it! But if you add a bit of texture to your mane, no one will be able to tell you've skipped a salon visit. For an easy, texturized look, work a bit of the L'Oréal Paris Studio Line Overworked Hair Putty throughout your strands.
TIP #5. OPT FOR CURLS
Another way to hide the fact that you're overdue for a cut is to curl your hair, which makes for a more polished look. Whether you have a special occasion, are heading out on the town, or simply want to wear your hair down without people noticing your tresses need a trim, follow our step-by-step tutorial below and opt for curls over straight strands.
STEP #1. PROTECT YOUR STRANDS
To avoid heat damage, spritz a heat protectant, like the L'Oréal Paris Advanced Hairstyle BLOW DRY IT Quick Dry Primer Spray, throughout your mane.
STEP #2. CHOOSE YOUR CURLING IRON
If you didn't already know, different curling iron sizes can help you achieve different looks! For instance, a wide barrel curling iron is ideal for creating voluminous, loose waves throughout your mane. Need help picking the best size for your 'do? Here's How to Pick the Right Curling Iron Size.
STEP #3. CURL YOUR HAIR
Once you've chosen the right curling iron, begin curling one to two-inch sections of hair. Continue curling until you've styled your entire mane.
STEP #4. LOCK IN YOUR LOOK
Of course, you wouldn't want your curls to fall out midday. Mist a hairspray, like the L'Oréal Paris Elnett Precious Oil Satin Hairspray, over your curled locks to set your style and add shine.
Next up: We know you're thinking about it, but before you reach for a pair of scissors, be sure to read our article, Is it a Good Idea to Cut Your Own Hair?
Discover more tips & tricks
Keep your skin happy
See all articles