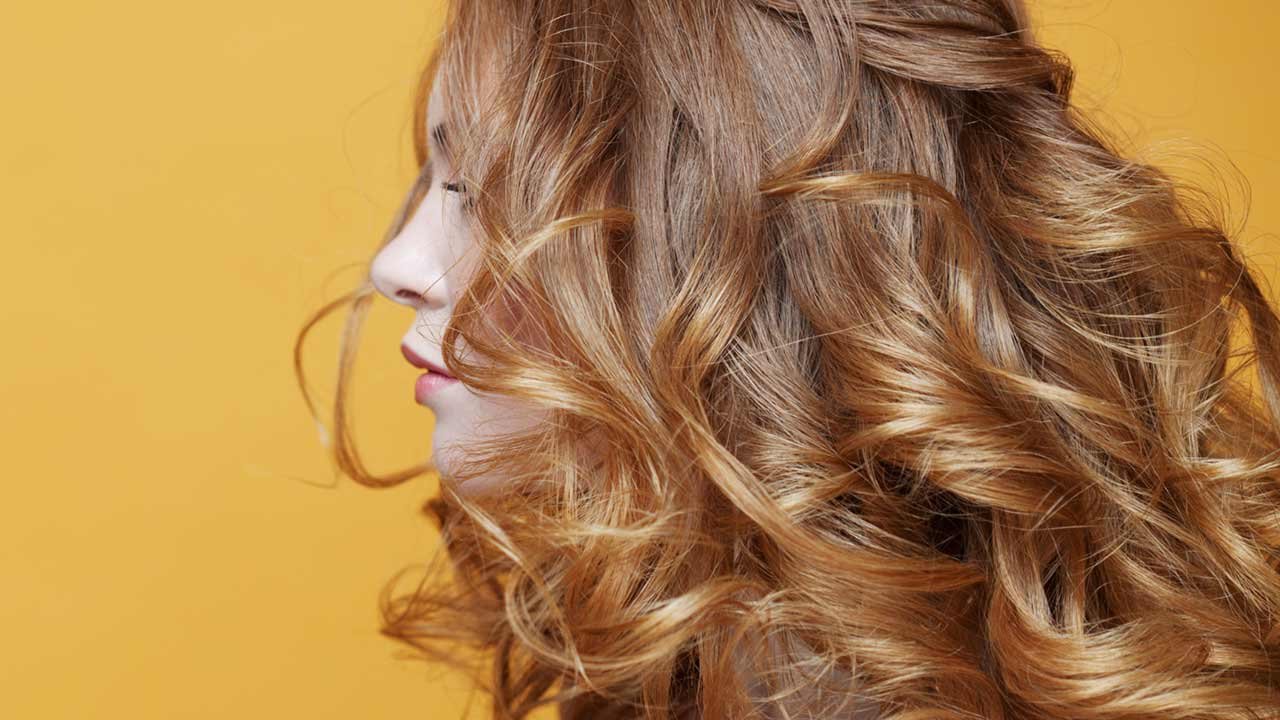 hair color tutorials
How to Dye Your Hair Strawberry Blonde
If you can't decide between red hair or blonde hair, it turns out you don't have to decide between these two trendy shades. Strawberry blonde hair is here to save the day. Seen on the heads of plenty of A-listers, reddish-blonde hair has made quite the name for itself. And, if you're like us, you probably want to get in on the fun. But when it comes to switching up your hair color to a more vibrant hue, there are a few things you should keep in mind. From choosing the right shade of strawberry blonde hair dye to the proper hair-care routine for maintaining your new color, let us teach you how to dye your hair strawberry blonde.
5 Tips For Getting A Strawberry Blonde Hair Color
If you're ready to embrace a pretty strawberry blonde hair color, follow these tips before you dye your hair.
Tip #1. Find Your Inspiration
The amazing thing about strawberry blonde hair is that there are so many different versions of it. While that means you have plenty of options to choose from, it also means it can be overwhelming to determine which shade of reddish-blonde hair dye will complement your features best. If you're visiting a salon, bring in some pictures for your colorist—these examples will help you get the hue you want.
Tip #2. Determine Your Sase
Strawberry blonde hair is easiest to bring to life on blonde hair and light red hair. When it comes to darker hair colors, the dyeing process gets a tad more complicated. After all, you'll have to use bleach on your base color first. While you can do this at home, it might be best to see a professional, so the process goes as smoothly as possible.
Tip #3. Set Aside Some Time and Be Patient
Whether you color your hair at home or get it done at the salon, going strawberry blonde can take anywhere from two hours to a couple of days. It all depends on how much lifting your hair needs. Typically, if a colorist lifts your hair color considerably, you will be asked to complete the look at a second appointment to not overwhelm your hair in one sitting. Don't worry—the end result will be worth it.
Tip #4. Book an Appointment or Prep For DIY
As with any dye job, the question of whether to do it by yourself or with the help of a colorist comes into play. We already talked about what you should do based on your base color, but there's more to it than just that. If it's your first time going red (regardless of your base color), you may want to make an appointment with a colorist.
That said, there is a vast array of at-home hair color kits that can deliver stunning results, so it's really up to you. If you want to roll up your sleeves and embrace your inner colorist, try the L'Oréal Paris Superior Preference Fade-Defying Shine Permanent Hair Color in Light Reddish Blonde or the L'Oréal Paris Excellence Créme Permanent Triple Protection Hair Color in Medium Reddish Blonde.
Tip #5. Go Darker Than Your Desired Hue
Red hair often fades quickly, so think about dyeing your hair a few shades darker than you actually want it to be. It may seem dramatic at first, but in the end, you'll be pleased.
15 Strawberry Blonde Hair Ideas
When it comes to going strawberry blonde, your options aren't limited. There are quite a few ways you can interpret this trend. If you need proof, we're naming 15 different ideas below.
1. Strawberry Blonde Highlights
Red highlights are seriously trendy right now, and strawberry blonde highlights are no exception. If you aren't prepared to rock a full head of strawberry blonde strands, try adding strawberry blonde highlights throughout your mane. Head to the salon so your colorist can personalize your strawberry blonde highlights.
2. Strawberry Blonde Balayage
As far as hair color ideas go, it's hard to top balayage. It makes for a stunning look, and despite what you might think, blonde balayage is far from your only option. Strawberry blonde balayage is the perfect option if you're interested in the trend but want something slightly different. Once again, head to your colorist for your hand-painted strawberry blonde balayage highlights.
3. Soft Strawberry Blonde
This super-light reddish-blonde hair color complements a pale complexion and looks amazing with light eyes.
4. Dark Strawberry Blonde
Conversely, a dark strawberry shade looks beautiful on anyone with a tan. It's also an ideal option if you're starting with a darker base since you won't need to lighten your hair quite as much.
5. Strawberry Blonde Ombré
Yes, ombré hair is still in, and you can make your ends a pretty strawberry color to put an unexpected twist on a classic hair color idea.
6. Strawberry Blonde Streaks
If you've been keeping up with the biggest beauty trends right now, you've no doubt noticed that the '90s are back in a big way, in which case it should come as no surprise that chunky highlights are gaining traction once more. Instead of rocking the platinum streaks you did back then, try chunky strawberry blonde highlights.
7. Metallic Strawberry Blonde
If you want to take strawberry blonde to the next level, meet metallic strawberry blonde. Metallic hair colors are undeniably in, and this blend of rose gold and strawberry blonde is almost too pretty.
8. Strawberry Blonde Babylights
Mimic the natural highlights you had as a kid with babylights. One of our favorite highlighting techniques as of late, you can place fine strawberry blonde highlights throughout your mane for a gorgeous look.
9. Strawberry Blonde Root Melt
If you're worried about how your reddish-blonde hair color will grow out, that's where a root melt comes in. Create a super natural-looking fade, and you won't have to rush to the salon for touch-ups.
10. Medium Strawberry Blonde
Sometimes you want the perfect in-between hue that's not too light or too dark. If that sounds like you, a medium strawberry color could be right up your alley.
11. Copper Strawberry Blonde
Copper hair is en vogue, and there's no reason you can't blend copper with strawberry blonde for an extra warm, eye-catching color.
12. Pink Strawberry Blonde
As much as we love pink hair, not everyone is ready to play with fun colors. If you're on the fence, mix a strawberry blonde base with pink highlights for a look that's vibrant yet wearable.
13. Strawberry Blonde Sombré
This is a perfect option for a subtler take on ombré hair, try a strawberry blonde sombré. So pretty!
14. Reverse Strawberry Blonde Balayage
Reverse balayage hair colors have been gaining popularity recently, and reverse strawberry blonde balayage might just be our favorite take on the look.
15. Strawberry Blonde Lowlights
If you have light blonde hair, this one's for you. While adding strawberry blonde highlights may not be an option, you can totally rock lowlights to add dimension and movement to your mane.
How To Take Care Of Strawberry Blonde Hair
Once you've achieved your most perfect strawberry blonde hue, the last thing you'll want to do is wash it down the drain. To prevent that from happening, use a system of hair-care products (we're talking shampoo, conditioner, and a hair mask) that are safe for color-treated hair. Try the L'Oréal Paris EverPure Repair & Defend Shampoo, L'Oréal Paris EverPure Repair and Defend Conditioner, and L'Oréal Paris EverPure Repair Remedy Balm.
Next: 30 Auburn Hair Color Ideas To Help You Find Your Perfect Shade
Discover more tips & tricks
Keep your skin happy
See all articles
Shop Featured Hair Care products
Discover More