hair color tutorials
7 Common DIY Hair Color Mistakes — And How To Fix Them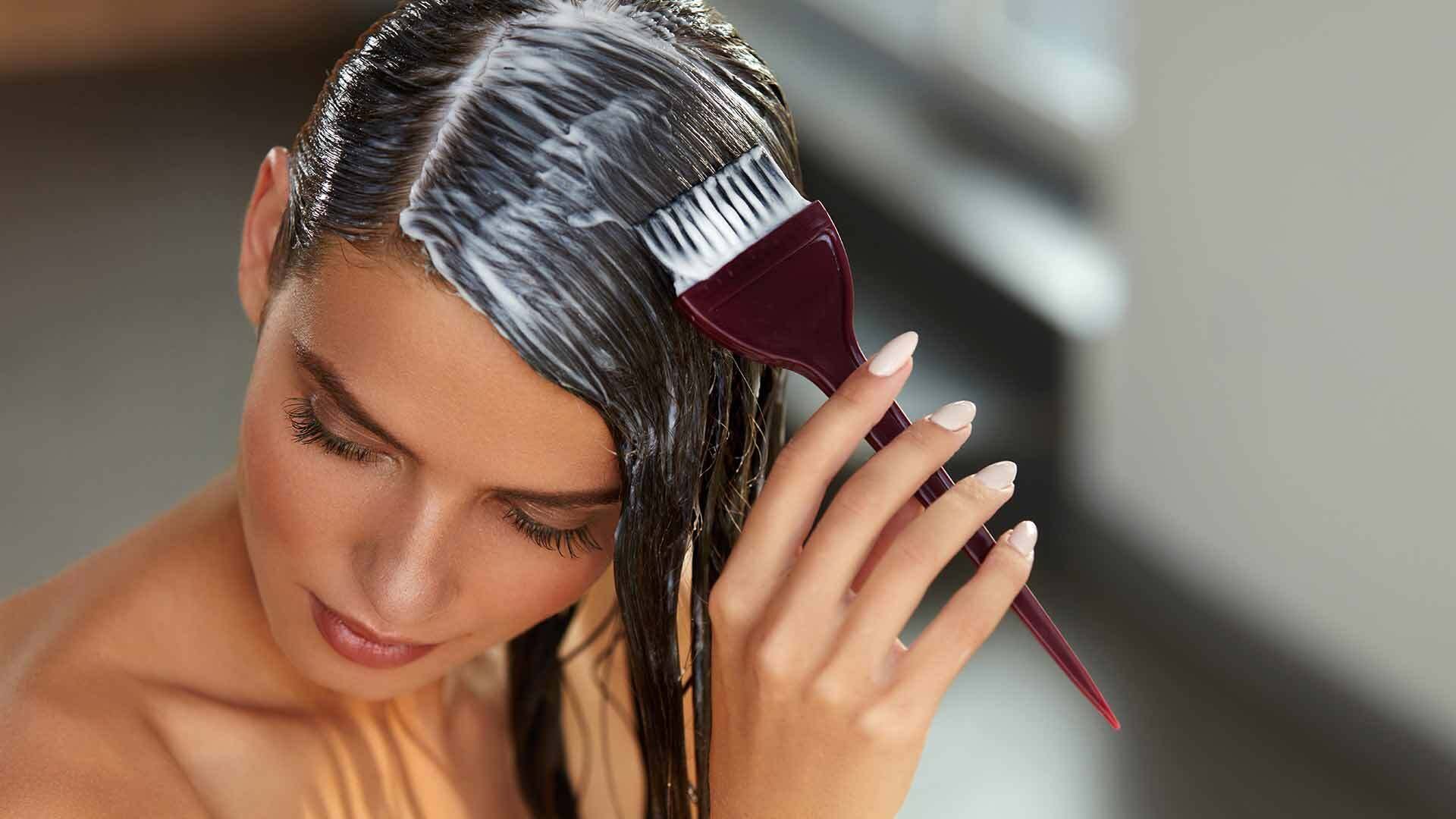 We've all been there before–orange hair, uneven color, or stained skin from hair dye. At-home hair color mistakes are actually pretty common, so if what you see in the mirror isn't quite what you expected, relax—everything's going to be just fine. The outcome of your hair color can change due to a few factors, like the color you're starting off with and your hair's condition.
The good news is that you can do things to correct your mistakes and get your hair color back on track. Check out our color correction hair advice below to find ways to fix any color mishaps, as well as products you can use for beautiful color results and healthy color-treated hair.
Hair Color Mistake #1: You Left It On Too Long, And Now Your Color Is Way Too Dark
Although it's hard to lighten strands once they're dark, all's not lost. Shampoo the darkest area of your hair a few times with a clarifying shampoo and wash your hair quickly. This will act as the opposite of a color-protecting shampoo—instead of keeping your color vibrant for longer, a clarifying shampoo, like the L'Oréal Paris Elvive Extraordinary Clay Shampoo, can help remove product buildup on your strands, including too much color. After a few washes, you should begin to see the color fade. Follow up with a hair mask like the L'Oréal Paris Elvive Total Repair 5 Power Restore Multi Use Treatment to help repair your hair and add moisture back to keep it healthy.
Hair Color Mistake #2: Your Hair Has Turned Orange
There's nothing scarier than looking in the mirror and seeing orange-tinted hair, that is, if orange wasn't the intended color. There are ways to cover orange hair and color-correct orange-y tones, it's all about the right color correction. You'll want to use a purple hair care system on your strands right away. Try the L'Oréal Paris EverPure Brass Toning Purple Sulfate-Free Shampoo and pair with the L'Oréal Paris EverPure Brass Toning Purple Sulfate-Free Conditioner. This system is formulated with purple and violet undertones to help get rid of a brassy look. We also recommend trying a purple hair mask like the L'Oréal Paris EverPure Sulfate-Free Anti Brass Purple Mask Treatment, which works to neutralize stubborn brass.
Hair Color Mistake #3: Your Roots Are A Different Shade Than The Rest Of Your Hair
This can happen when your roots simply don't take to the color formula as well as the rest of your strands—or perhaps they just absorb it differently, which results in an overall mismatched look. For a quick fix, grab the L'Oréal Paris Magic Root Cover Up Spray or the L'Oréal Paris Magic Root Precision Pen. These handy root cover-ups can work wonders on blending your roots into the color of your lengths and ends.
Editors Tip: We also recommend consulting with a professional colorist who will be able to help match the colors on your roots and your ends, blending them into a singular shade. And they can also do it one shot, instead of going back in again with dye to fix it.
Hair Color Mistake #4: You Got Dye On Your Neck And Ears
No matter how careful you are, a bit of hair dye can land on and stain your skin, likely on your neck or your ears. If you've got time to spare, you can just wait things out: over time, the color will fade, and you can use a gentle soap to help remove it a little faster. If you want to avoid having to remove hair dye from your skin, make sure to prep beforehand by covering up your skin and applying petroleum jelly to prevent the dye from clinging to more than your hair.
Hair Color Mistake #5: You Have Dye Stains In Your Bathroom
If your bathroom looks like a war zone after a DIY hair color session, and you want to remove the hair dye stains from your tub immediately, don't fret—there's an easy fix. You just need to have the right supplies and techniques. You might even be able to use things that you already have in your home, including baking soda, vinegar, and bleach. In most cases you'll want to create a solution to lift the color and scrub with a toothbrush or sponge.
Hair Color Mistake #6: Your Color Came Out Faded
There are several reasons that your new hair color can come out less vibrant than you desired. Perhaps you didn't leave on the hair dye long enough, or maybe your strands are just too dried out to absorb the dye sufficiently. Luckily, there's an easy fix, and it only requires a hair toning gloss or deep conditioner. Try using the L'Oréal Paris Le Color Gloss One Step In-Shower Toning Gloss which will help enhance your hair color and tone while deeply conditioning your hair thanks to ingredients like coconut oil. You can also treat your strands to a deep conditioning treatment using the L'Oréal Paris Elvive Color Vibrancy Rapid Reviver Deep Conditioner, which will help add immediate vibrancy back to your color.
Hair Color Mistake #7: You Missed A Spot
If you see a missed patch at the back of your hair after you've finished coloring, don't worry, you can fix it. Try using the L'Oréal Paris Colorista Hair Makeup Temporary 1-Day Hair Color Spray for a quick fix. If you want a more permanent solution, try applying the hair dye to the exact area you missed before. Make sure to position a mirror in the right spot so you can see it clearly. Or turn to a professional hair colorist who will be able to seamlessly fill in any gaps in your hair color without overlap.
Always keep in mind that coloring your hair at-home may seem easy (and it can be), but it will require patience and some knowledge to keep your hair looking beautiful and healthy. We recommend visiting our Hair Color Concierge if you have additional questions about dying your hair at home.
Next: Your Guide to Safely Applying Hair Colors and Dyes
Discover more tips & tricks
Keep your skin happy
See all articles
Shop Featured Hair Care products
Discover More