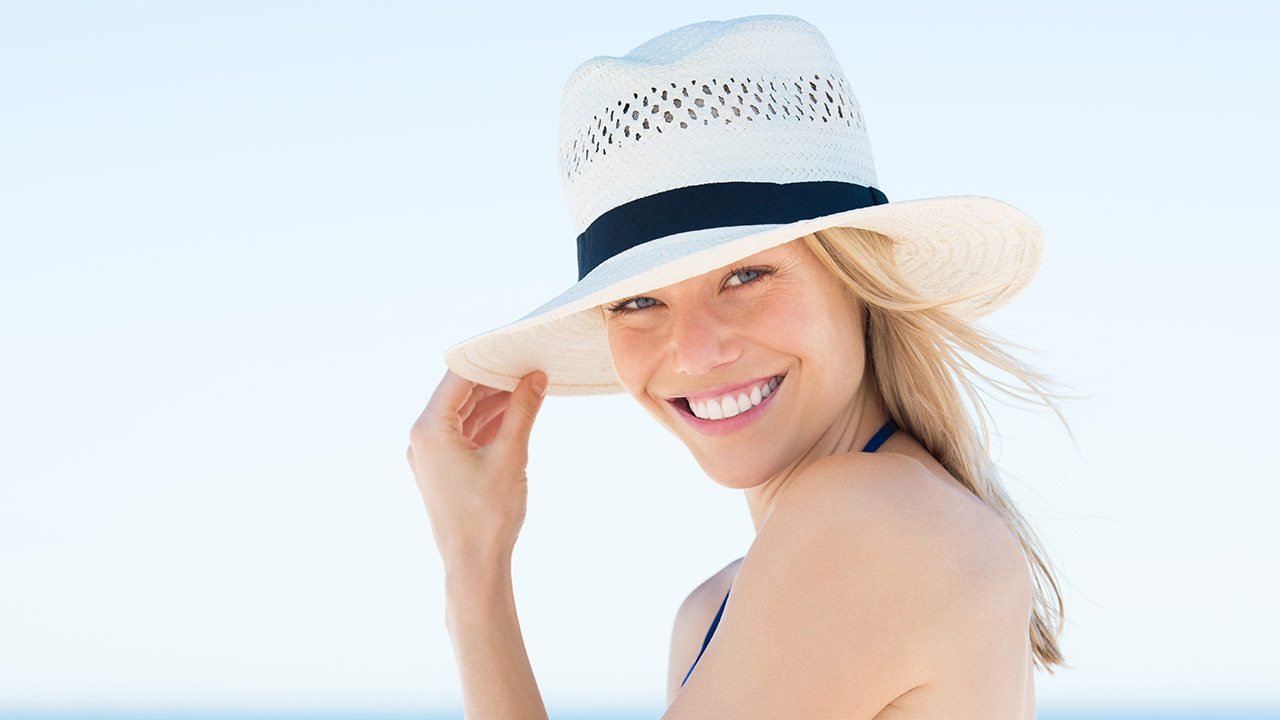 damaged hair
How to Bring Your Hair Back to Life After the Summer
Summer can be a tough time for hair. From the drying effects of sun, salt water and chlorine to the after-effects of exciting summer styles that seemed like a good idea at the time, this season carries many hazards. So how can you find the right hair treatment for damaged hair and help bring your locks back to life? These tips can help you identify the damaged hair treatment that is right for you.
Moisturize Dry Hair
If summer has left you with dry, frizzy-looking hair that is difficult to control, don't despair! Hair masks specifically formulated for damaged hair can help restore moisture, leaving you with locks that are sleeker and easier to style. One product we recommend for helping restore moisture to curly hair is the L'Oreal Paris Extraordinary Oil Curls Re-Nourish Mask, which can help nourish curls and can give them more definition. Similar products exist for straight, wavy, thick and thin hair types, so simply select the one that is right for your hair type.
When using a hair mask, remember to follow all the instructions carefully. You'll need to apply the hair repair treatment to every strand, starting at the roots, to get the maximum benefits from the product. Leave the mask in place for the recommended amount of time to allow it to work deeply into your hair.
Use a Moisturizing Conditioner
A one-off hair strengthening treatment can help kick start your hair's recovery, but it's not a magical solution. To help your hair recover from the drying effects of summer, you'll need to use a moisturizing system of products over a few weeks. Use a moisturizing system, such as the L'Oreal Paris Extraordinary Oil Shampoo and Conditioner, every time you wash your hair to gradually help restore your hair to a visibly soft and silky state.
Restore Your Color
Whether you have color treated hair or wear your natural shade with pride, summer can do strange things to the color of your hair. Blondes and redheads can find that their hair may become brassy as a result of too much sun or swimming in chlorinated pools. Even people with darker hair can find that it bleaches to a slightly lighter shade during summer, especially if you spend a lot of time in the sun without covering your hair. There are many at-home hair color treatments you can use to help restore your hair to the color you prefer. Check out some of the offerings from L'Oreal Paris Hair Care to help fight color fading.
Be Gentle
Damaged hair can be difficult to detangle. No matter how stubborn those knots are, it's important not to tug at them with a comb or brush. Instead, start at the tips of your hair and use a wide-toothed comb to gently tease out the tangles. Use a detangling spray if you need a little extra help. Resist the temptation to tear at the knots, which can lead to split ends and hair breakage.
Treat Your Hair to a Trim
Even if you're very careful, the rough treatment your hair takes over the summer season can lead to split ends. Book yourself a salon trip for a trim after you return from your summer vacation. A skilled stylist can help remove split ends.
Find a New Style
Summer can make us all go a little crazy. If you tried out a revolutionary new style for summer that now seems too bold for fall, don't worry--you don't have to hide away all winter. Book an appointment with a trusted stylist to see what he or she can suggest. You can either go for a shorter hairstyle, such as a pixie cut, or use extensions to restore your hair to a longer state. Check out these cool fall and winter styles for inspiration.
Avoid Heat
After a long, hot summer, the last thing your hair needs is more heat. Avoid hair styling tools that use heat to force your hair into a different shape, such as curling irons or straighteners. The heat from these tools can split the hair cuticle, leading to unwanted frizz. Try to keep blow drying to a minimum this fall too; let your hair dry naturally whenever you can. When you do need to use a hair dryer, use a low heat setting to avoid causing damage.
Rest and Relax
Now that summer is over, take the time to catch up on your beauty sleep. During the long days of summer, it's easy to burn the candle at both ends. As well as sleeping, you should also set aside some time for mental relaxation. Schedule some time for pampering sessions with your friends, yoga classes or whatever helps you to relax.
Prepare For Winter
Don't forget that summer isn't the only difficult time of year for your hair. Winter is just around the corner. Keep up your moisturizing hair treatments throughout the fall and winter seasons to maintain beautiful looking locks even when the weather turns cold.
Discover more tips & tricks
Keep your skin happy
See all articles
Shop Featured Hair Care products
Discover More