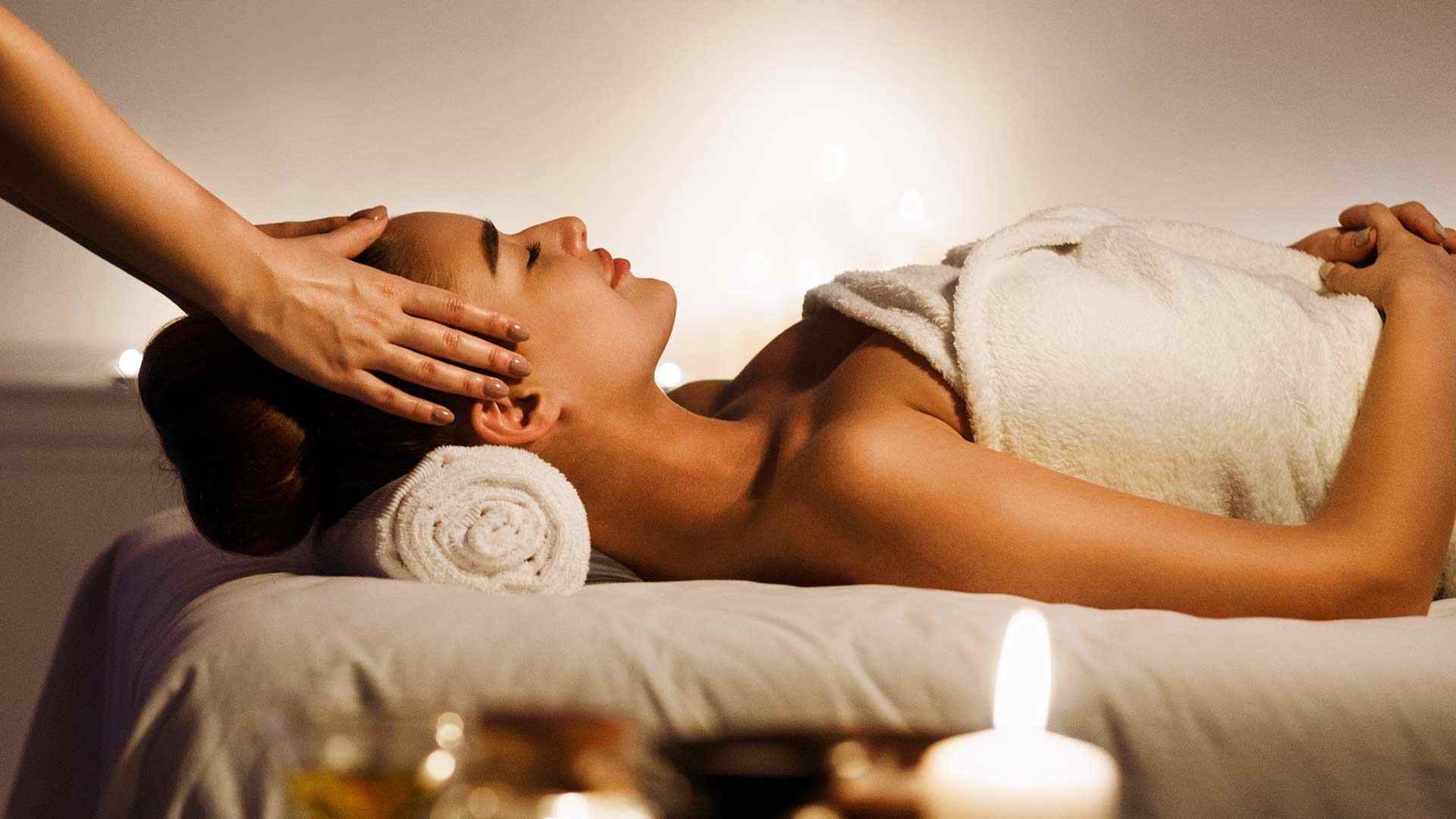 When you think about giving your skin the TLC that it needs, the first thing that likely comes to mind is a well-balanced skin care routine. While the right combination of skin care products is a great place to start, there are other ways to amp up your routine. Facials, we're looking at you! This skin treatment has become standard practice in the beauty community, and with various types of facials to choose from, there's an option out there to address each of your skin care concerns with ease. Ready to explore the world of facials? Keep reading to learn about seven different facial treatments to help lock down the right one for you.
7 TYPES OF FACIALS
Now it's time for the reason you're here: to learn about the types of facials you can choose from. Here are seven facial treatments you need to know about!
1. CLASSIC FACIAL
For those looking to keep things nice and simple in the facial department, you can't go wrong with a classic facial. Known as a one-shot deal that tackles most of your skin care needs, this facial treatment combines cleansing, exfoliation, extractions, and hydration into one service to help you beautify your complexion. An excellent option for those who are already pleased with the look and feel of their skin, this treatment will help keep your skin in order.
Editor's note: Good news, you can do a classic facial at home! Round up some face masks, like the L'Oréal Paris Pure-Clay Detox & Brighten Face Mask, and follow along with our article: How to Do a DIY Facial at Home.
2. ANTI-AGING FACIAL
Want to take your anti-aging skin care routine to the next level? It may be time to book yourself an anti-aging facial. See, the key to getting ahead of the aging game is to use products that work to address all signs of aging. Think of this facial as the cherry on top of a solid skin care routine. A great pick for mature skin types, this treatment works to cleanse, exfoliate, hydrate, and brighten skin to give your face the pick-me-up it needs.
3. ACUPUNCTURE FACIAL
Speaking of tackling signs of aging, acupuncture facials have been getting tons of attention in the skin care world. Designed to help treat wrinkles and improve facial elasticity, the National Center of Biotechnology Information shares that needles are inserted into the muscles of the head, face, and neck. While the thought of needles in your face may be scary, there is some research suggesting acupuncture can be effective as a skin treatment. However, the Journal of Acupuncture Research shares that more studies are needed to prove the effects and benefits of facial cosmetic acupuncture, so you may want to opt for another service.
4. BRIGHTENING FACIAL
Ready to give your skin the bright and radiant look it deserves? A brightening facial will rise to the occasion. A great pick for those battling hyperpigmentation, skin discoloration, or dull-looking skin, this facial treatment combines face peels, masks, and acid treatments to give skin a luminous and healthy-looking finish. Say goodbye to uneven and tired-looking skin!
5. IPL FACIAL
Love to take skin care cues from your favorite A-listers? Well, the IPL facial definitely lives up to the hype. According to the Mayo Clinic, this facial rejuvenation procedure uses an intense beam of light energy (laser) directly on your skin. As a result, the laser beam destroys the outer layer of skin, which works to stimulate collagen growth and improve skin tone and texture over time. It also works to decrease the appearance of fine lines, scars, and sun damage.
6. MICRODERMABRASION FACIAL
There is no denying that exfoliation goes a long way in giving you a flawless complexion, and a microdermabrasion facial is no exception. According to the American Academy of Dermatology (AAD), microdermabrasion is a non-invasive treatment that consists of using a handheld device to gently remove the top layer of skin. This facial typically takes about 30 to 40 minutes and once complete, a moisturizer is applied onto the skin.
The AAD also shares that while there is no recovery period, the skin may swell and can turn pink or red afterward. No need to fret; however, those side effects will go away in no time! As for the results, per the AAD, microdermabrasion is used to combat dull skin, uneven texture and tone, age spots, and dark spots that result from acne.
7. HYDRATING FACIAL
Is your skin crying out for moisture? Then it's time we put hydrating facials on your radar. As the name suggests, this type of treatment provides your skin with the maximum levels of moisture to give your skin a soft and balanced feel. An excellent choice for individuals with dry skin or anyone who wants to boost their skin with hydration, this treatment will whip your skin back into shape.
Next up: Planning to stick with at-home facials? Make sure you read up on the 10 Face Mask Mistakes You Could Be Making.
{ "@context": "https://schema.org/", "@type": "WebPage", "speakable": { "@type": "SpeakableSpecification", "cssSelector": ["speakable-content"] }, "url": "https://www.lorealparisusa.com/beauty-magazine/skin-care/skin-care-essentials/types-of-facials" }
Discover more tips & tricks
Keep your skin happy
See all articles
Shop Featured Skin Care products
Discover More
{ "@context": "http://schema.org", "@type": "BreadcrumbList", "itemListElement": [ { "@type":"ListItem", "position": 1, "item": { "@id": "/", "name": "Home" } } , { "@type":"ListItem", "position": 2, "item": { "@id": "https://www.lorealparisusa.com/beauty-magazine", "name": "Beauty Magazine" } } , { "@type":"ListItem", "position": 3, "item": { "@id": "https://www.lorealparisusa.com/beauty-magazine/skin-care", "name": "Skin Care For Every Age" } } , { "@type":"ListItem", "position": 4, "item": { "@id": "https://www.lorealparisusa.com/beauty-magazine/skin-care/skin-care-essentials", "name": "Skin Care Essentials" } } , { "@type":"ListItem", "position": 5, "item": { "@id": "https://www.lorealparisusa.com/beauty-magazine/skin-care/skin-care-essentials/types-of-facials", "name": "types-of-facials" } } ] }