skin care essentials
Our Best Face Moisturizer for Men
June 26, 2020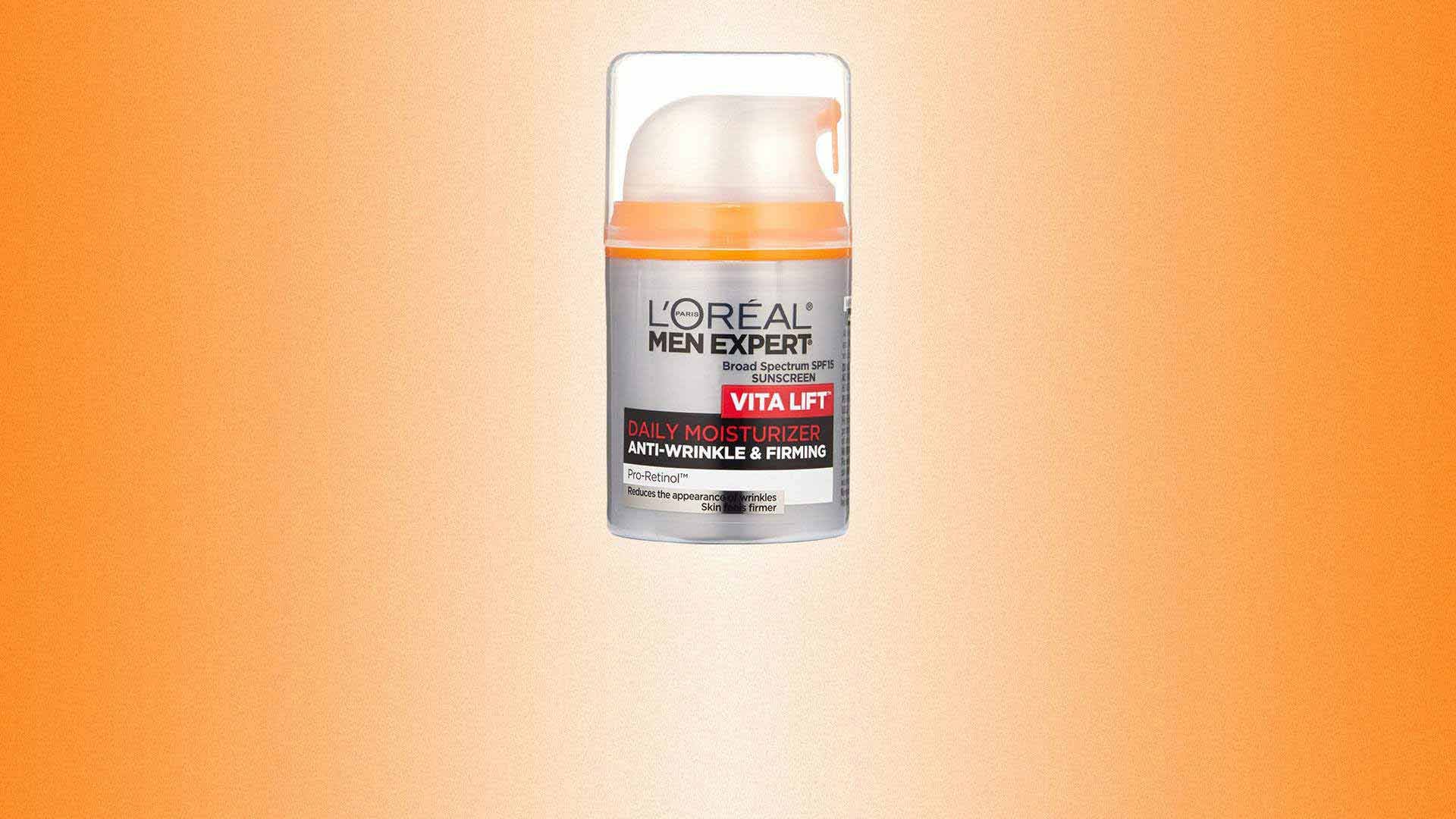 You may make it a point to exercise regularly and eat healthily, but when it comes to giving your skin basic TLC, are you on top of things? If you've been slacking on moisturizing, we're looking at you right now. While it's easy to get caught up in marketing and beauty standards that lead you to assume moisturizer is only a skin care necessity for women, men can also benefit from using this essential. It's a basic must-have for everyone—regardless of gender, skin type, skin tone, or anything else.
Like it or not, if you fail to moisturize your skin every day, you run the risk of dealing with dull, dry skin and may even notice visible signs of aging developing faster than they would otherwise. If that was enough to frighten you into a skin care revamp, it's time to learn how men moisturize their face. Keep reading to learn all about our best face cream for men, plus tips on how to add it to your 2020 skin care routine.
OUR BEST FACE MOISTURIZER FOR MEN
If you have absolutely no clue how to pick the best moisturizer for your skin, we're here to help. The key is to find an offering that provides your skin with long-lasting hydration and protects your skin from irritation—bonus points if it includes SPF.
Need something a little more straight forward, like a product recommendation? Try the L'Oréal Paris Men Expert Vita Lift SPF 15 Anti-Wrinkle & Firming Moisturizer. If you're the type of guy who likes to keep things quick and simple in the skin care department, this face lotion for men is just what you need! Formulated with Pro-Retinol A, the moisturizer helps to reduce the appearance of fine lines and wrinkles to give your face and neck a more youthful appearance. It also includes broad-spectrum sunscreen with SPF 15, which works to protect your skin from UVA and UVB rays.
That said, at night, you won't need to smooth on a formula with SPF. Luckily, our best moisturizer for men also comes in a sunscreen-free version that's perfect for hydrating your complexion before bed. We're talking about the L'Oréal Paris Men Expert Vita Lift Anti-Wrinkle & Firming Moisturizer.
HOW TO USE OUR BEST MOISTURIZERS FOR MEN
Now that you know all about our best face moisturizer for men to try in 2020, it's time to start moisturizing. Below, we're sharing a step-by-step routine to help you get your skin on the right track.
1. GRAB A FACIAL CLEANSER
Cleansing should be the first step in everyone's routine. Cleansing works wonders to remove dirt, oil, and impurities that have built up on the surface of your skin. Set the stage with the L'Oréal Paris Men Expert Hydra Energetic Extreme Cleanser Infused With Charcoal, which is formulated to fight the five problems caused by daily city grime, including oily skin, dirt, stickiness, dullness, and clogged pores. Gently massage the cleanser onto your skin, concentrating on your forehead, nose, and chin. Rinse thoroughly with lukewarm water. Use morning and night.
2. REACH FOR YOUR MOISTURIZER
Next, it's time to bring your moisturizer into the mix! After your skin is nice and clean, follow up with your face cream for men, making sure to apply it on damp skin to help lock in hydration. Use your moisturizer twice a day, morning and night, to reap all of the benefits.
3. DON'T FORGET ABOUT YOUR EYES
Since the skin around your eyes is so delicate and is usually the first area on your face to show visible signs of aging, you'll want to show it some attention. Take your routine a step further by using an eye cream. Try the L'Oréal Paris Men Expert Hydra-Energetic Ice Cold Eye Roller. Formulated with vitamin C and caffeine, this lightweight eye cream works to minimize the appearance of under-eye circles and puffiness for a refreshed look with continued use.
4. FINISH UP WITH POST-SHAVE PRODUCTS
Is irritation the bane of your existence? Your skin and facial hair are calling out for some TLC. Make it a point to add after-shave products to your routine to help keep your skin balanced. We like the L'Oréal Paris Men Expert Hydra Energetic After Shave Balm, which helps to soothe shaved skin from redness, razor burn, and dry skin.
Speaking of shaving, make sure your grooming routine is up to par with help from our article, How to Shave Your Face and Take Care of Facial Hair.
Discover more tips & tricks
Keep your skin happy
See all articles
Shop Featured Skin Care products
Discover More