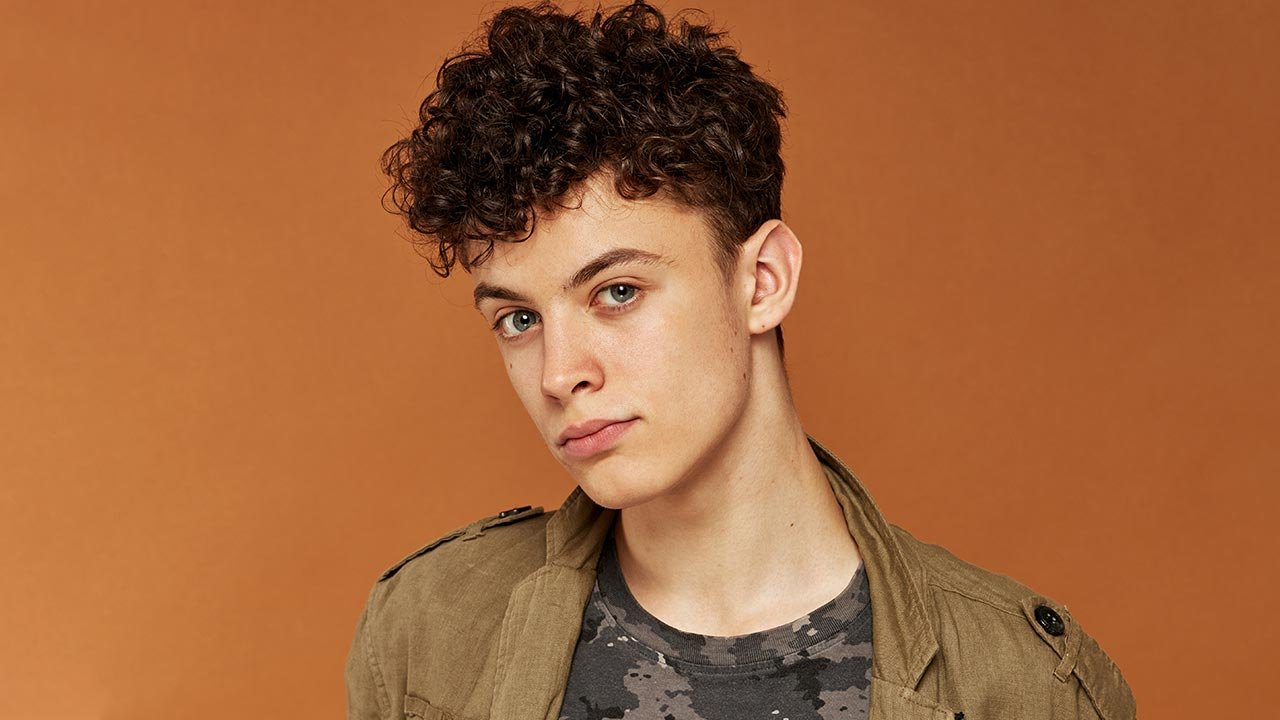 hairstyle trends
Trend Alert: Curly Perms for Men
Think women are the only ones who can rock a perm? Think again! As it turns out, hair perms for men are sparking quite the stir as far as hairstyle trends go. Joining the likes of the man bun and top knot, men's perms look amazing on short hair, medium hair, and long hair. A great choice for men who are interested in switching things up with a more textured 'do, a curly perm serves up '80s nostalgia while taking your style to the next level. If this is your first time hearing about the hairstyle, keep reading to learn all about the look plus 10 men's hair perm styles you can try yourself.
WHAT IS A MEN'S HAIR PERM?
Men's hair perms, as you may have guessed, aren't really much different from the perms women get. While this hair process is typically associated with giving women loads of spirals, it can also be done on guys. A hair perm involves the chemical process of converting straight hair to a curly or wavy texture. This is a hairstyle trend that can work for men with pretty much any natural hair type; it's a universal look that's perfect for those looking to add fullness to the hair via loose waves or tight curls.
As of late, super curly perms have been trending for men. The look you're most likely to see? Guys with a mess of curls on top of their heads, with their sides kept short and neat. It makes for a carefree vibe that perfectly complements Gen Z and millennial men's fashions.
HOW TO TAKE CARE OF PERMED HAIR
According to the American Academy of Dermatology, the best way to take care of your permed mane is to extend the time between touch-ups, protect your hair from the sun, and use a conditioner for extra protection. Since a perm requires the use of chemicals to achieve a curly texture, it's also essential to use a solid hair care routine that caters to chemically processed hair. Check out our article, Everything You Need to Know About Hair Perming, for all the details.
10 PERMED HAIRSTYLES FOR MEN TO TRY
Now that you have the scoop on men's perms, it's time to dive into stylish ways you can wear one. Below, we're sharing 10 permed looks that are all equally viable ways to embrace this style trend.
1. LOOSE WAVES
For those who don't want to worry about their hair in the morning, the loose wave perm is just what you need. Perfect for all hair lengths, this style is the true epitome of no-fuss styling. Simply mist hairspray, like the L'Oréal Paris Elnett Precious Oil Stain Hairspray, evenly over your hair and go.
2. LONG TIGHT CURLS
Searching for a perm that offers modern flair with a touch of edge? Look no further than long and tight curls. This style makes your texture the star of your look for a full and voluminous finish. Try the L'Oréal Paris Studio Line Clean Style Gel to define your curls with a workable hold.
3. HIGH TOP TAPERED FADE
If you love to play with angles, you may want to give the high top tapered fade a try. Great for short and medium lengths, this look features low faded sides that highlight your length at the top along with your curly texture. Whether you're working with loose waves or tight curls, this perm hairstyle will make quite the statement.
4. FAUX HAWK
A modern look that adds edge into the mix, you can never go wrong with a faux hawk. Quick and easy to style, this look works for the low maintenance man. However, if you don't mind switching up your styles from time to time, you can mix things up with shaved designs and faded sides for the ultimate versatile look.
5. SHORT CURLS
Speaking of low maintenance styles, short curls should definitely be on your radar. A staple style for curly hair types, this look makes your curly strands the focal point of your look while showing off your features. All you need is a touch of hairspray, and you're good to go.
6. BRUSHED BACK CURLS
If you would much rather keep your hair out of your face, it's time to get acquainted with brushed back curls. This perm style is pretty much just as it sounds. Simply brush your hair toward the back of your head to get the look. Be sure to add a spritz of strong-hold hairspray like the L'Oréal Paris Elnett Satin Hairspray Extra Strong Hold Volume to keep your curls in place.
7. SHORT AND SHAGGY
Messy styles more your forté? This short and shaggy perm is just what you need. The hairstyle allows you to play with length and highlight your texture. Since this style requires you to rock varying lengths of hair, we recommend booking an appointment with your go-to stylist to get the look.
8. FADED HIGH AND TIGHT CURLS
Calling all men with tight curls—this hairstyle was created for you! Perfect for men with medium and long hair lengths, this perm style allows you to show off the tight definition of your curls while offering a modern touch thanks to its rounded shape. Top off your look with a mist of hairspray for a fresh look that lasts.
9. SIDE PART
Ready to make a big impact with little to no styling needed? The side part perm is a great choice. The style effortlessly creates an angled look that shapes your face perfectly. Give it a try by parting your hair to one side and finishing up with a mist of hairspray.
10.THE MAN BUN
When all else fails and you need a style you can always count on, the man bun will never steer you wrong. Combine it with textured hair from a perm, and we can't get enough! Easy to style and always on-trend, this look will become your favorite in no time. Check out our article, Your Guide to the Man Bun, to create this look in minutes.
Discover more tips & tricks
Keep your skin happy
See all articles