face makeup
Sir John Shares His Pro Tips For Applying Powder Foundation
January 19, 2021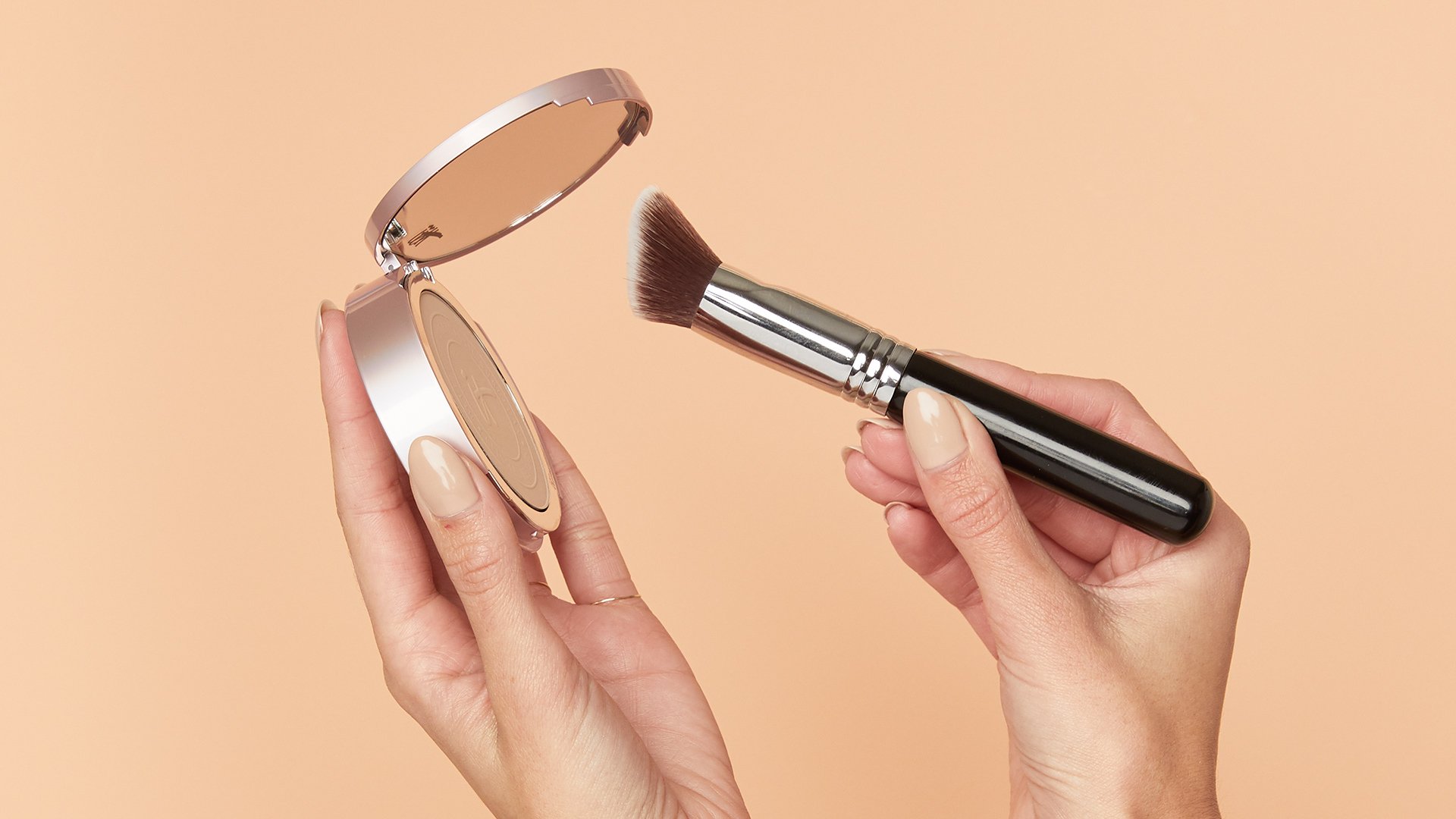 We get it — liquid foundation isn't everyone's go-to for a flawless face, and if it isn't for you, you might feel like there aren't enough light to medium coverage foundation options out there. And we can attest that if you have oily skin, you should be opting for a powder foundation that absorbs oil and gives you a fresh matte look. But if you have dry or combination skin you might shy away from this lightweight option for fear that it will appear cakey or heavy.
Well, before you count it out read on, because we tapped celebrity makeup artist and L'Oréal Paris Expert Sir John for some tips and tricks on how every skin type can correctly apply powder foundation for a fresh-faced finish that lasts all day. Ready to master this formula like a pro? We thought so!
Moisture Is Key When Prepping
According to Sir John, prepping the skin for powder foundation is a must. Make sure your face is clean and start by applying a thin layer of moisturizer. "When the skin is moisturized, it will grab the powder," he says. Opt for a lightweight option to do the trick no matter your skin type, like the L'Oréal Paris Hydra Genius Daily Liquid Care.
Use A Blush Brush
When it comes to applying a powder, your traditional foundation brush may not be the best pick. Sir John recommends using a blush brush (that's right!) instead. "A blush brush has the best circumference for applying powder foundation — it allows you to manipulate around the nose, under the eyes, the hairline, around the chin, and so on." Pick up a powder foundation like the L'Oréal Paris Infallible Up to 24H Fresh Wear in a Powder Foundation) and tap off the excess. Then, slowly begin buffing it in gentle circular motions onto the face, forehead, cheeks and chin. Avoid applying powder foundation close to the eye area.
When Applying, Don't Bend Your Bristles!
When you're buffing in your powder foundation, Sir John's biggest tip to avoid heavy caking is to avoid pressing the brush too hard into the skin. "If your bristles are bending, you're using way too much pressure to apply the foundation, instead use a light hand to help melt the product into the skin."
Remove Oil From The Skin Before You Touch Up
Throughout the day, if you need to touch up, take a dry sponge or blotting paper and absorb spots of oil on the face before applying another layer of your powder foundation. "As soon as you put powder on top of oil, you've created a recipe for oxidizing," Sir John adds. "So always lift up oil before applying another layer of powder when you're touching up." This method will also help your powder foundation last hours long.
Photo: Chaunte Vaughn
Next: Powder vs. Liquid Foundation: Which Is Better?
Discover more tips & tricks
Keep your skin happy
See all articles
Shop Featured Makeup products
Discover More