makeup looks
11 Coolest Back To School Makeup Looks To Try
Fall back into a fresh new look.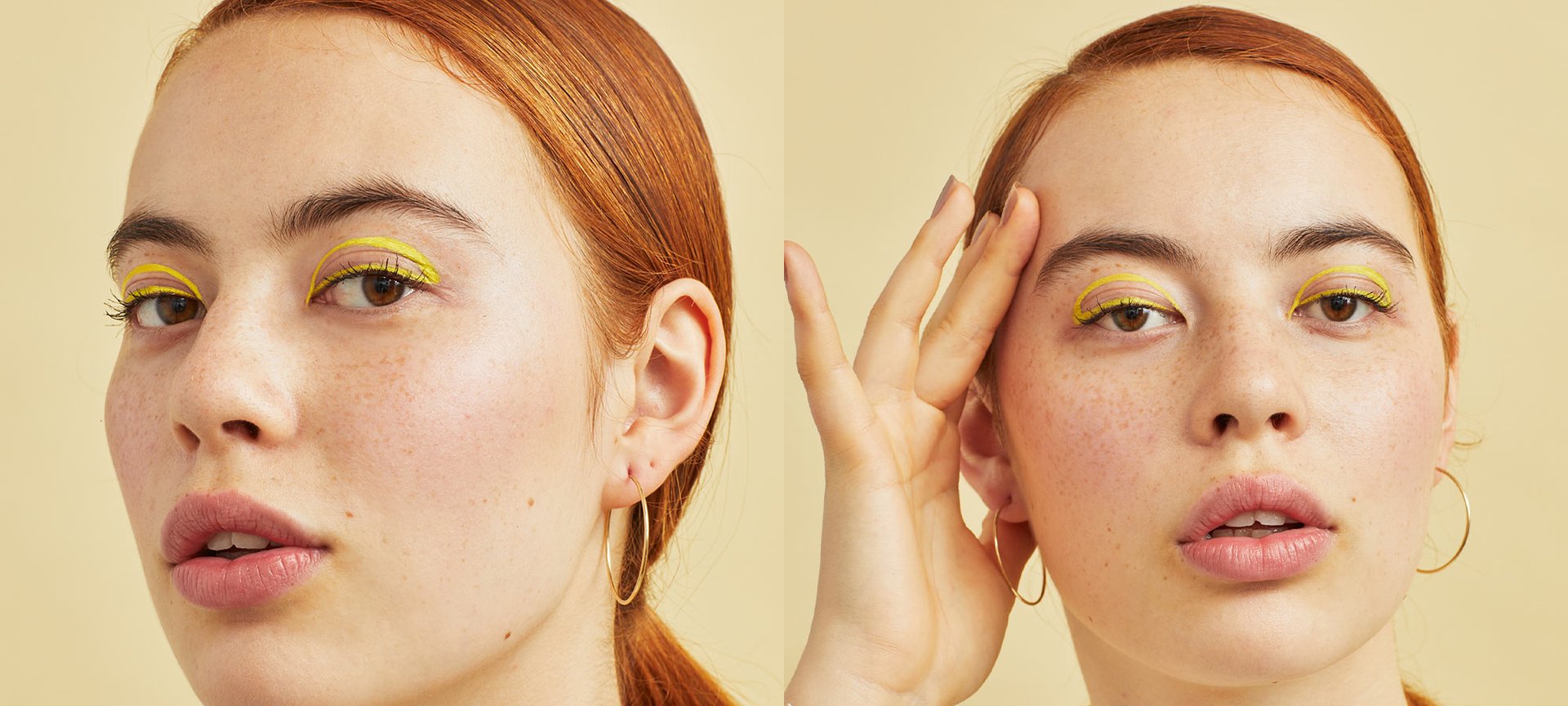 Summer is coming to an end, which means school will be back in session soon. Along with a new season comes the opportunity to try different makeup looks no matter what level of education you're headed into. To help you feel confident for your in-person learning sessions again, we're sharing 11 back to school makeup looks to try. These are sure to help you make the grade.

Back To School Makeup Look #1: Berry Cheeks
Sure, rosy cheeks are pretty, but if you want to step outside the norm, consider giving yourself a purple plum flush. A violet shade will bring in those fall vibes as the weather transitions. Dust the L'Oréal Paris Age Perfect Makeup Radiant Satin Blush with Camellia Oil in Berry over your cheeks to get the look.

Back To School Makeup Look #2: Glossy Brown Lips
If sporting a high-shine pout is your forte, glossy brown lips offer lots of pop with a color that is deep and rich. Swap out your matte brown lipstick for a lip gloss, like the L'Oréal Paris Infallible 8 HR Pro Gloss in Truffle. This super-pigmented lip gloss features a rich brown shade that hydrates and stays in place throughout a day full of classes.

Back To School Makeup Look #3: Natural Yet Polished
Get a simple yet polished look by using the L'Oreal Paris Infallible Fresh Wear Foundation in a Powder, Up to 24H Wear. The breathable and weightless foundation is perfect for quick everyday makeup when you want to look put together but natural. It has a blurring effect and matte finish, plus it's waterproof, heatproof and sweatproof for a flawless look all day long.

Back To School Makeup Look #4: Blue Eyebrows
Play up your eyebrows by dressing them up in blue. To get the look, dip an eyebrow brush into a shadow, like the L'Oréal Paris Colour Riche Monos Eyeshadow in Grand Bleu. Press the brush gently into your eyebrows to build up the pigment. Be sure to clean up any fallout after finishing up your brows using some concealer and tracing along the bottom of the brow.

Editor's Tip:To tone bright hues, apply some of your regular eyebrow product and blend it in for a natural and lighter finish.

Back To School Makeup Look #5: Pastel Eyeshadow
Colorful eyeshadow looks don't have to be bold. In fact, they can be soft and subtle for an equally stunning effect. Case in point: pastel eyeshadow. There are plenty of variations to this look, but we're partial to lavender eyeshadow. Try using the L'Oréal Paris Brilliant Eyes Shimmer Liquid Eye Shadow Makeup in Amethyst Quartz to do just that, easily swiping the color on and blending it out with your finger.

Back To School Makeup Look #6: Lifted Lashes
Long, voluminous lashes will never go out of style. Lifted lashes can create the appearance of bigger, more awake eyes—what's not to love? Apply a few coats of the L'Oreal Paris Air Volume Mega Mascara, Lightweight Mega Volume Washable for an instant lash lift effect.

Back To School Makeup Look #7: Mauve Lips
This deep, dusty rose hue not only looks gorgeous painted on your pout, but it also happens to be one of our go-to shades for a "your lips but better" makeup look. Consider coating your pout with the L'Oréal Paris Infallible Pro Gloss Plump in Radiant Mauve. This lightweight formula is infused with hyaluronic acid and makes your lips feel smoother, nourished and comfortable all day long.

Back To School Makeup Look #8: Simple And Fresh
For a subtle and skinimalism-embracing look, swap your foundation for a tinted serum like the L'Oréal Paris True Match Nude Hyaluronic Tinted Serum. Pair it with the L'Oreal Paris True Match Eye Cream in a Concealer, 0.5% Hyaluronic Acid to brighten those dark under-eye circles you get from studying.

Back To School Makeup Look #9: Colored Eyeliner
Another super-easy way to add some color to your eye makeup look is with colored eyeliner. Swap your traditional black winged eyeliner for a colorful flick or opt to line your waterline with a vibrant shade. Try using the L'Oréal Paris Infallible Pro-Last Waterproof, Up to 24HR Pencil Eyeliner, which has a creamy, waterproof formula that will not only last all day, but will also create precise, intense color. Some colorful shades to consider for an impressive look are purple, cobalt blue, teal, and green.

Back To School Makeup Look #10: Glowing Cheeks
Who says radiant cheeks have to be reserved for the warmer months? Going back to school with glowing, radiant cheeks will help keep those end of summer relaxation vibes alive. Pop the L'Oréal Paris True Match Lumi Glow Amour Glow Boosting Drops onto your cheekbones to get the look.

Back To School Makeup Look #11: Dewy Skin
There's just something about a glowing complexion that we can't get enough of. When targeted glowy cheeks won't cut it, you can get an all-over dewy complexion with the help of a radiant foundation like the L'Oréal Paris Infallible Pro-Glow Foundation. Buff it over your skin for medium coverage and a glowing complexion that will help combat that dull fall and winter skin.
Next: The 13 Best Makeup Looks To Wear in 2021
Photo Credit: Chaunte Vaughn
Discover more tips & tricks
Keep your skin happy
See all articles
Shop Featured Makeup products
Discover More